We use affiliate links. If you buy something through the links on this page, we may earn a commission at no cost to you. Learn more.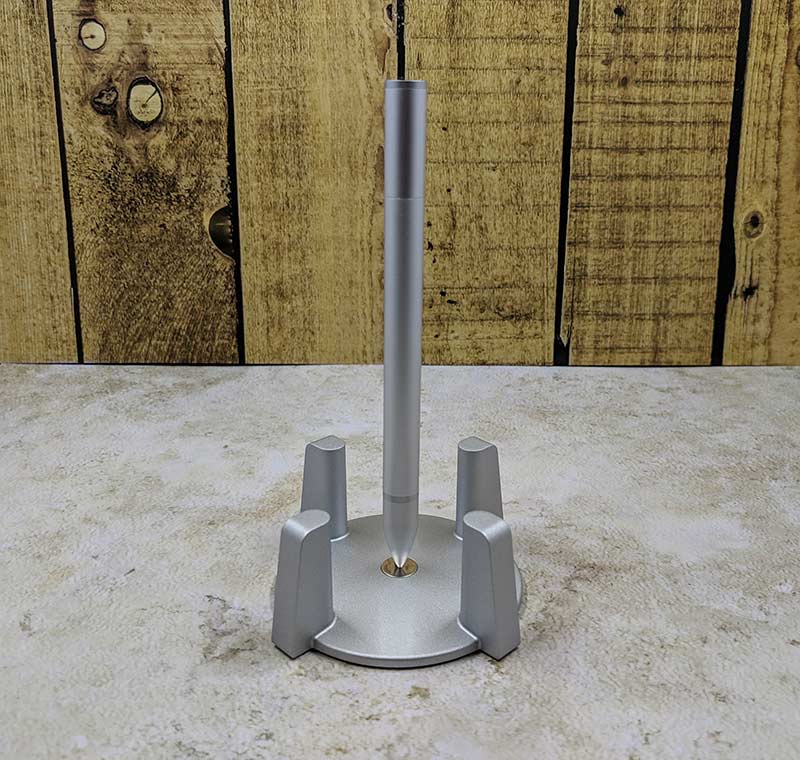 CROWDFUNDING NEWS – We sure do like our pens here on the Gadgeteer. Just do a quick search on "pen review" and you'll see a bunch of them. But guess what? I don't think we've ever reviewed a pen that hovers like the Hoverpen.
What is it?
The Hoverpen is a pen that… well… hovers! Well, that's not exactly true. It doesn't hang in mid-air as much as it stands on its tip without falling over. Here, watch the campaign video to see what I mean.
The Hoverpen is a pen that is made of aluminum or titanium with a steel cap and comes with a special stand that keeps the pen from falling over. It's like magic if magnets are magic, which I think we can agree that they are.
Why do I like it?
What's not to like? It's a pen. We like pens. It's a magic pen that doesn't fall over. We like magic. Is there really any downside here?
Seriously though, they sent me a pre-production Hoverpen to try out and by itself, it's a nice enough pen. It's made of lightweight titanium and it has a steel cap. But then when you add the zinc alloy magnetic base and it really kicks my interest up a notch.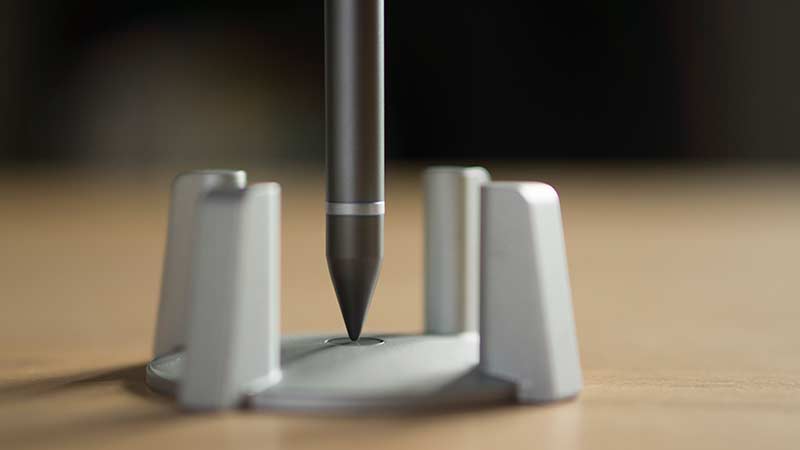 Placing and removing the pen from the magnetic base takes a little practice, mainly the placing part. Removing it is easy. But placing it back in/on the base requires a little finesse as the base wants to push the end of the pen towards one of the magnetic posts. You have to fight the pull of the magnets to poke the pen right into the center. Use the Force Luke!
Once the pen is freestanding/hovering in the base, you can wobble it back and forth and you can also spin it in place like a fidget toy while it defies gravity.
Things to consider before pledging
The magnetic cap can not post on the back of the Hoverpen which means it's a prime candidate for loss unless you "stick" the cap to the magnetic base.
The Hoverpen also uses Cross brand refill cartridges which is something to consider if that isn't your favorite type of refill.
Where can I find more info?
The Hoverpen campaign ends on 5/26/19 they are working towards their funding goal of $5,000. You can pre-order a Hoverpen starting at $59. After the Hoverpen campaign ends, rewards are estimated to start shipping in October 2019. Visit their Kickstarter page for all the details.