We use affiliate links. If you buy something through the links on this page, we may earn a commission at no cost to you. Learn more.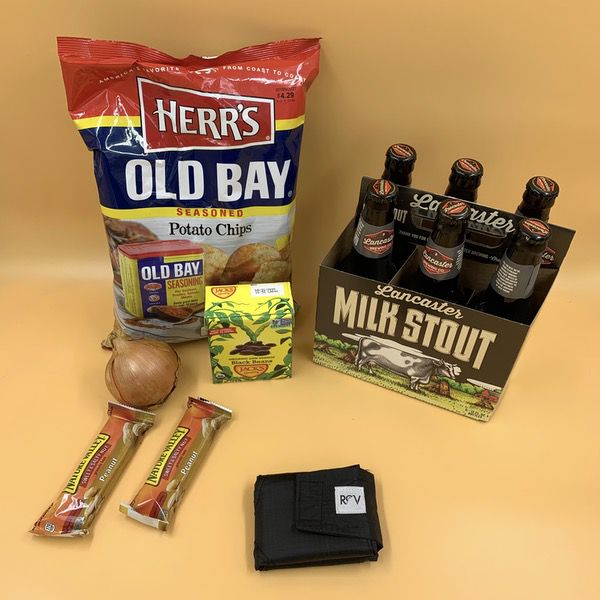 REVIEW – You didn't misread the headline. This is not a review of Bob's grocery order (don't judge me, people). This is a review of the ROV Wallet. It transforms into a reusable tote bag that will fit everything you see in this picture and more! To the review!
What is it?
It's a wallet that converts into a tote bag.
Hardware specs
Lightweight coated Ripstop Nylon construction.
Triple-reinforced shoulder strap for durability.
High-strength poly thread used throughout construction.
Design and features
We should all be ditching the plastic bags, right? But let's be honest: sometimes we just don't have that reusable tote handy. The folks at ROV are on a mission to get us right with this, and they have designed a simple, eco-friendly (and wallet-friendly!) solution for the problem.
Let's start with the wallet itself. It's mildly chunky (4″ by 3″ by 1″) due to it's transforming ability, but the ripstop nylon construction makes it super lightweight. A simple velcro clasp keeps it sealed in route: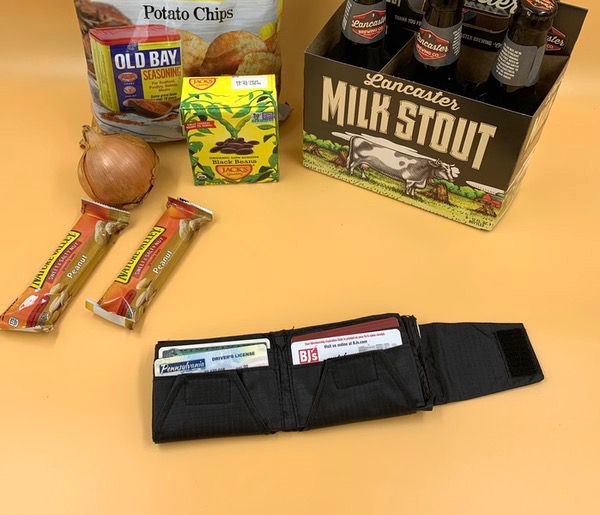 You've got 4 card slots that have plenty of give in them, so I think you could easily stash 2-3 cards in each slot. There's a billfold pocket behind the card slots which is also pretty expandable. You pretty much get all the features you want in a basic wallet.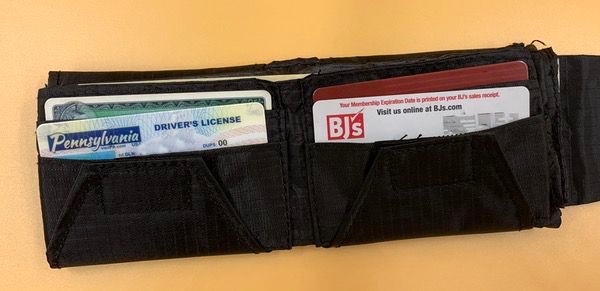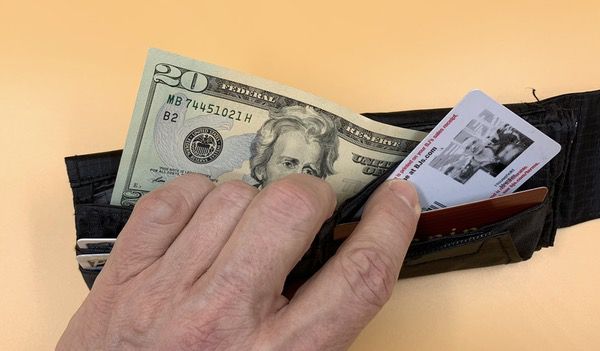 Now here's where things get interesting. A bit of velcro and some origami-like folding tricks hide the tote bag in the wallet configuration. Pull down those velcro tabs on the inside face of the wallet to start opening everything up.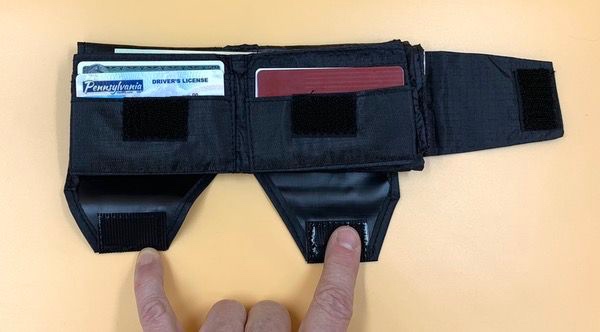 Now you start unfolding to reveal the tote bag.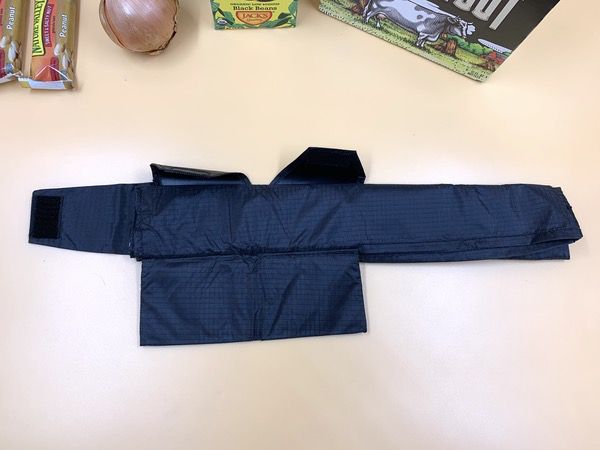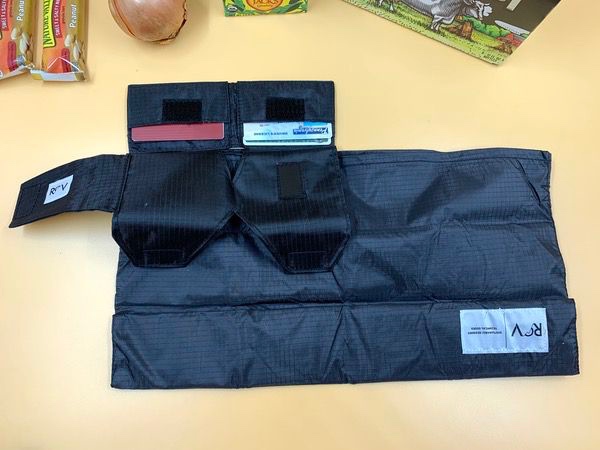 When you're done, the wallet flap now flips to the inside of the bag. The velcro secures the wallet pockets it so that your stuff doesn't fall out. You'll also find a thin but tough strap in there for hand- or over-the-shoulder carry.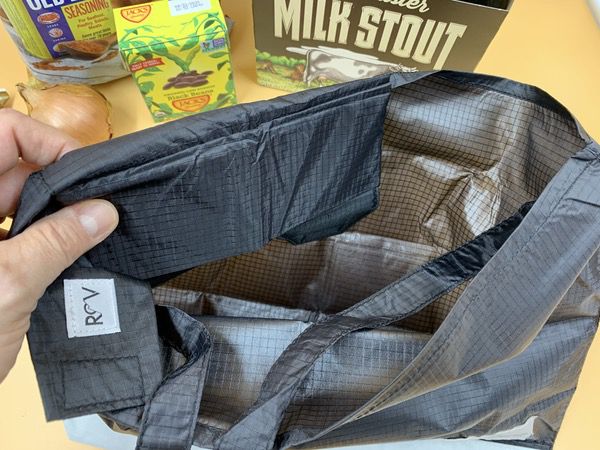 And here we are, ready to pack your treasures! It's a generous size at 16″ wide by 14″ deep, so you can get quite a bit of stuff in it.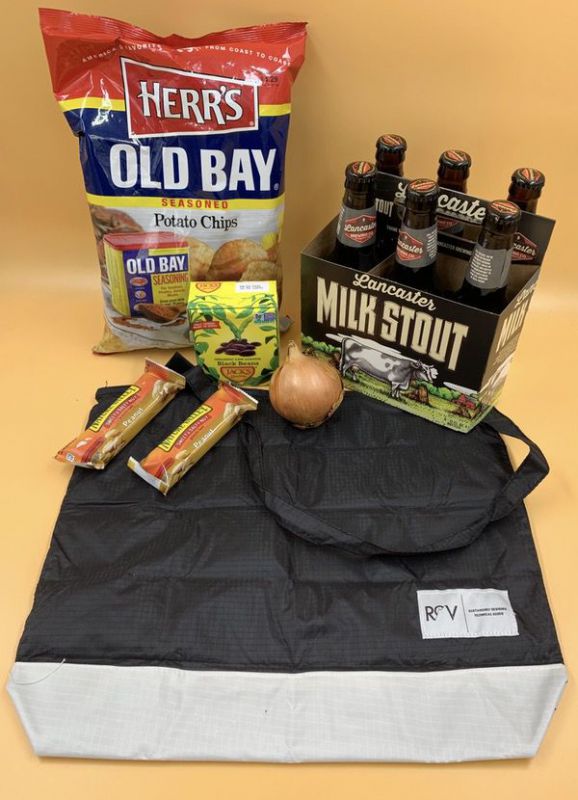 The base has an extra layer of material for durability. The whole build is water- and tear-resistant so that you can carry all kinds of stuff without fear of busting out the bag.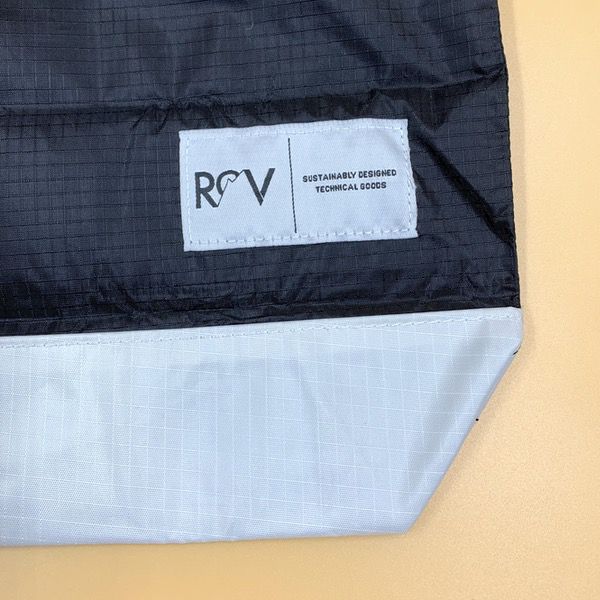 I packed a six-pack of local libations and some assorted grocery goodies for my first test to see how it handles volume and weight. It performs like a champ.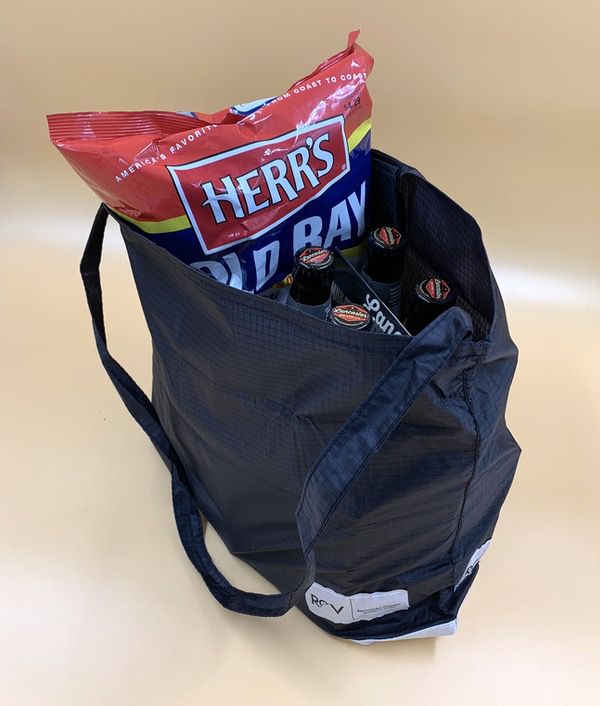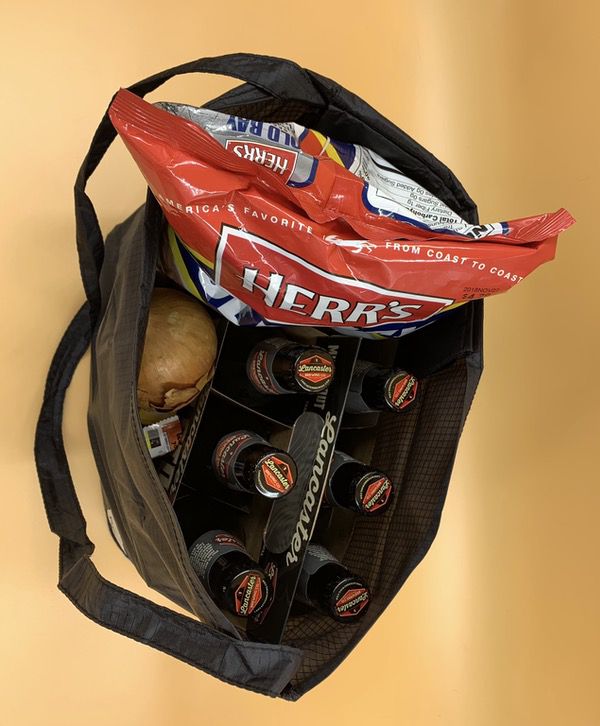 I've also been carrying it for several weeks as my regular wallet. It's perfect for someone like me who is a combination of eco-conscious and absent-minded. I'm always stopping at the store for a couple of things on the way home from work, and I regularly forget to stash a tote bag in the car. No excuses now! It is a little chunky if you prefer a slim wallet, but that's offset by the lightweight construction.
I see a whole bunch of use cases for this besides the absent-minded grocery shopper. It's a great accessory for traveling or sightseeing, where you may find yourself needing a tote for that treasure (or treasures) you didn't expect to find on your day trip. And if you are camping or hitting the beach, it's got even more ways to prove useful due to the durable & water-resistant build. Maybe you found some neat shells, or need to grab some kindling. Or you found a doughnut shop. Whatever the case may be, your hands stay free!
What I like
No more excuses for not having a reusable tote bag handy.
Solid usability in both wallet and tote bag form.
Lots of room for extra cards and cash in wallet mode.
Lightweight and durable construction.
What needs to be improved
Can be a little chunky in wallet mode (if you prefer slim wallets).
Final thoughts
I'm digging what the folks at ROV have cooked up with this one. We really need to stop making excuses for using plastic bags. The ROV Wallet solves that problem in a really usable way by turning your wallet into a functional multitasker. And it's also available at a wallet-friendly price of $19.99. I'm looking forward to seeing what ROV comes up with next!
Price: $19.99
Where to buy: Go to the ROV Wallet product page.
Source: The sample of this product was provided by ROV.