We use affiliate links. If you buy something through the links on this page, we may earn a commission at no cost to you. Learn more.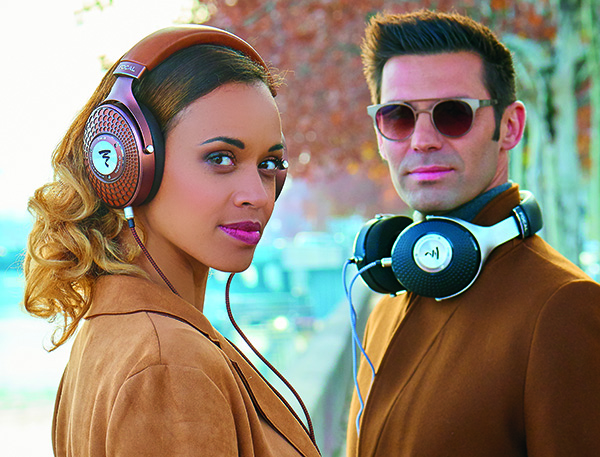 NEWS – Things are not slowing down for Focal, the French high fidelity audio company. They've just released two new products for 2019—and it's only February!
Stellia is a high-end, closed-back headphone that can compete with the best loudspeakers. Stellia integrates a new generation of speaker drivers, capable of working at low sound levels while offering an extensive frequency response (5Hz- 40kHz). Among many technologies incorporated in Stellia are frameless 100% copper voice coil, 'M'-shaped pure Beryllium dome and more. Focal has strictly overseen every stage in Stellia's creation, from the development process to industrialization, even developing a specific robot to meet manufacturing requirements. Stellia borrows comfort features from Focal's flagship Utopia headphone. Each Stellia component has been developed with optimal acoustics in mind.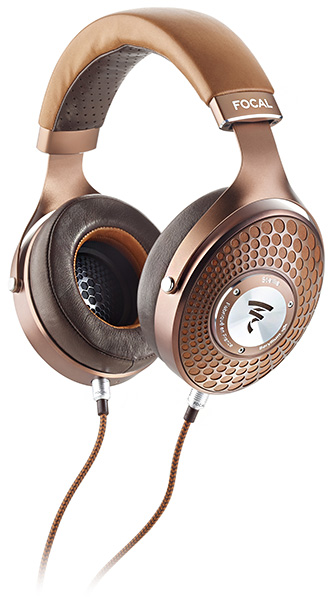 Stellia is presented in an imitation leather pack, with a matching cognac and mocha color scheme that houses two high-quality cables —10 1/8 feet for home use and 3 3/8 feet for connecting to a portable audiophile player. Stellia is available now from Focal and Amazon, starting at $3,000.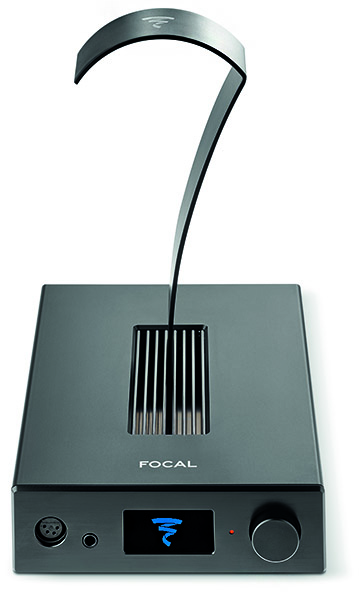 Next is Arche, a combination headphone amplifier/digital audio converter (DAC). Arche was developed by Micromega for Focal. It combines a DAC as well as two class-A amplifiers designed especially for headphones. Arche offers presets for every Focal headphone giving music lovers an all-in-one solution for their headphones.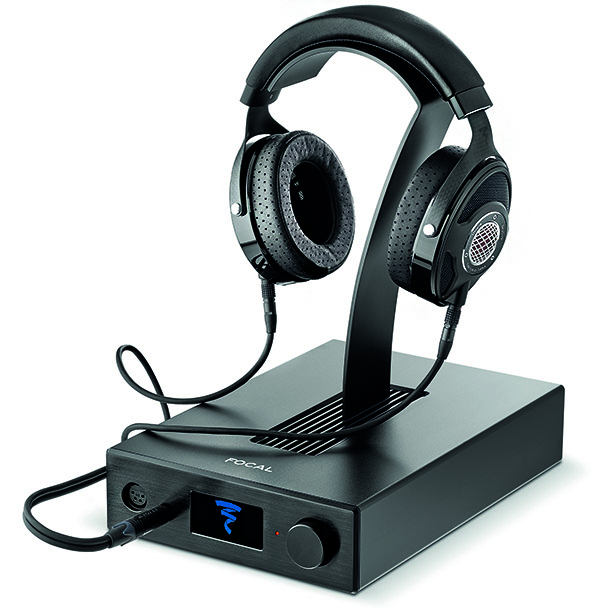 Two digital-analog balanced converters take care of both left and right channels. Each converter has a dedicated power supply. These converters have an extended operating range of 768kHz – 32bits to ensure pure reproduction of high-resolution audio. Arche comes with an aluminum headphone mount, inspired by the Focal logo, making storing headphones easy. The rear panel is dedicated to the connection via RCA, USB, toslink and coaxial inputs. Arche can also be used as a DAC to drive high-fidelity loudspeakers. Arche is available now from Focal and Amazon, starting at $2,500.