We use affiliate links. If you buy something through the links on this page, we may earn a commission at no cost to you. Learn more.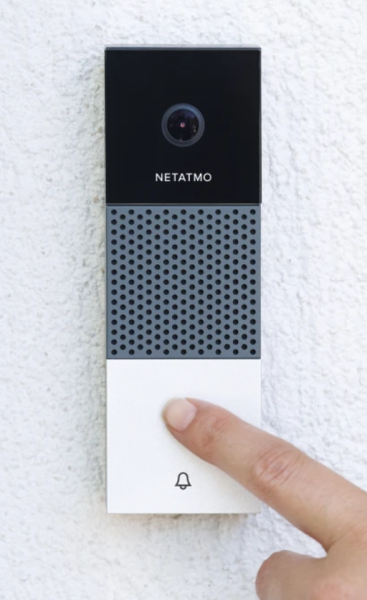 NEWS – Netatmo is working on their own version of a smart doorbell: the Netatmo Smart Video Doorbell. What's so special about it? Well, it doesn't require a subscription service, it can tell when a detected motion is a person (not facial recognition) so that you don't receive useless motion alerts, it notifies you instantly when someone attempts to deactivate it, and…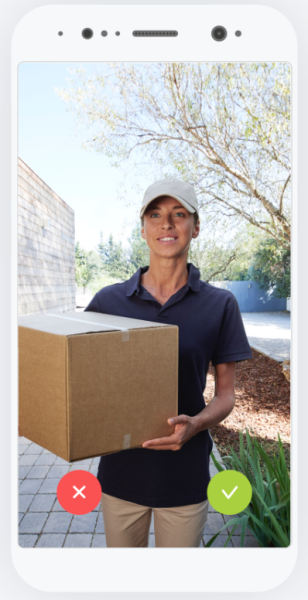 …you receive a video call immediately when someone rings your doorbell. It seems like this will address all of my pet peeves with our current video doorbell!
The Netatmo doorbell uses the wiring of your existing doorbell (thus, it requires a wired doorbell and chime to work), connects to your home WiFi network (802.11 b/g/n – 2.4GHz), and uses a microSD card to locally store your videos (up to 32 GB). You can also set it up to automatically save your videos to your Dropbox or personal FTP server.  It has a 160 degree 1080p camera with HDR function to adjust to sudden changes in lighting, has infrared night vision, has a built-in microphone and speaker, works with Apple HomeKit, and it provides an encrypted connection to protect your data.
Unfortunately, the Netatmo Smart Video Doorbell is not available for purchase yet. It will hopefully be available in late 2019 according to CNET.