We use affiliate links. If you buy something through the links on this page, we may earn a commission at no cost to you. Learn more.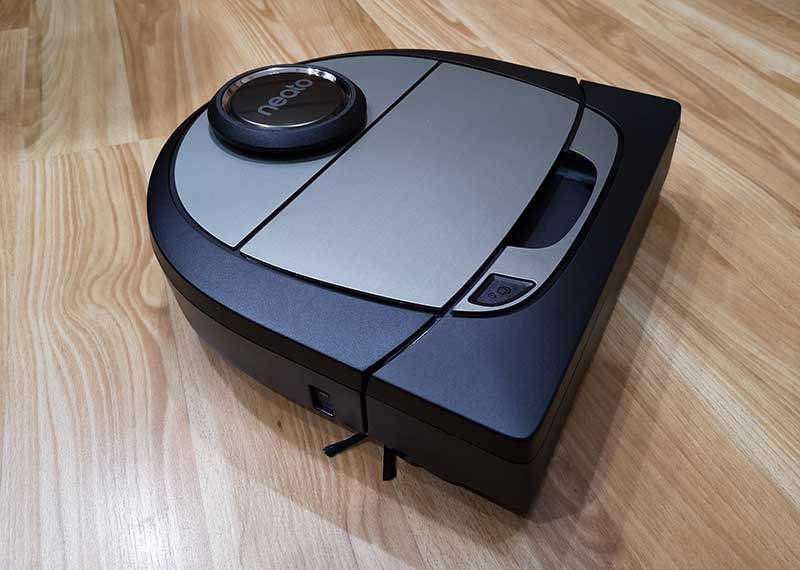 NEWS – I am a huge fan of Neato's Botvac robot vacuums. I have two of them in my home. One for the main floor and one for the basement. They are both scheduled to automatically run 3 times a week, but now that we're replacing the carpet on our main floor with luxury vinyl planks that look like barn wood, we've found that we need to keep those areas vacuumed more often due to Max tracking his cat litter. Luck for me and you if you own a Neato Botvac D7 Connected, there's a software update which adds a new zone cleaning feature.
With zone cleaning, users can add extra cleaning for specific rooms or custom areas of a home that require additional cleaning and schedule the work to happen in addition to Neato's regular household routine. The feature allows you to:
Create zones on your floor that make the most sense for your life, be it an entire room or just a trouble area.
Name zones using a list of pre-determined labels or create custom zone names.
Make multiple, overlapping zones in a single floor plan. Zones can be placed in any way that works for your lifestyle and your home.
Add No-Go Lines to any zone, creating off-limits areas in any area or room of your home
Deploy Zone Cleaning across multiple floorplans, pinpointing zones for a more efficient clean, controlled on-demand or scheduled via the Neato app.
When my D7 gets the update, I'll be able to have it vacuum the areas of my main floor that no longer has carpet each day so that I don't have to see little cat litter granules or cat fur tumbleweeds flying around.
This new feature will begin rolling out to users of the Botvac D7 Connected via a software update today on Tuesday, December 4th, and the rollout is expected to be complete by the weekend. For more info about Neato Botvacs, you can visit Neatorobotics.com and their Amazon page. I love love love mine!