We use affiliate links. If you buy something through the links on this page, we may earn a commission at no cost to you. Learn more.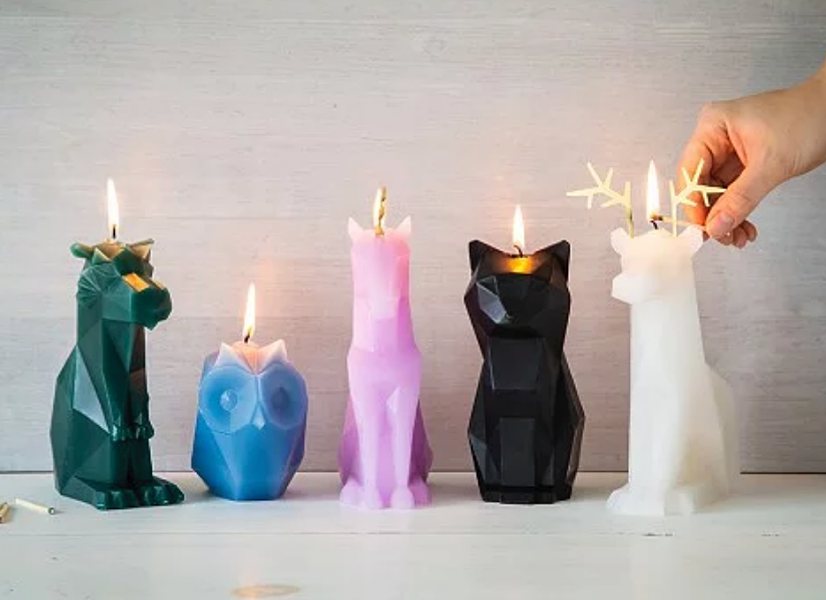 NEWS – Candles come in many shapes, sizes, and scents these days. The PyroPet is just a little different. It's a candle that starts out as one thing and becomes something completely different and a little bit unexpected.
These paraffin wax candles come in the shape of different animals like a cat, owl, or unicorn. On the outside, they look like a modern piece of decor but, inside they hold a wicked little secret. Inside each creature hides a metal skeleton. As the wax melts, it reveals the animals aluminum skeleton little by little.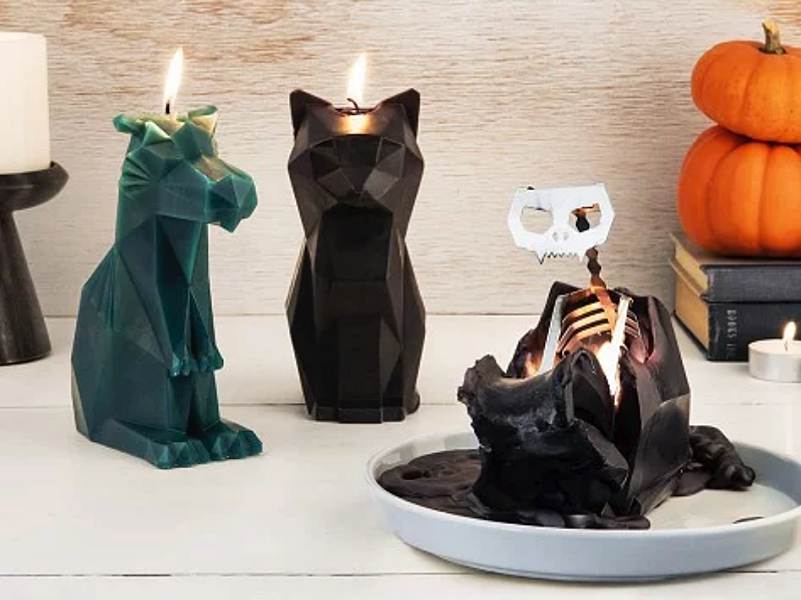 Each candle is slightly different so no two will ever burn the same. And each candle will burn for approximately 20 hours.
The complete PyroPet menagerie includes five different charming creatures, an owl, cat, dragon, reindeer, and unicorn.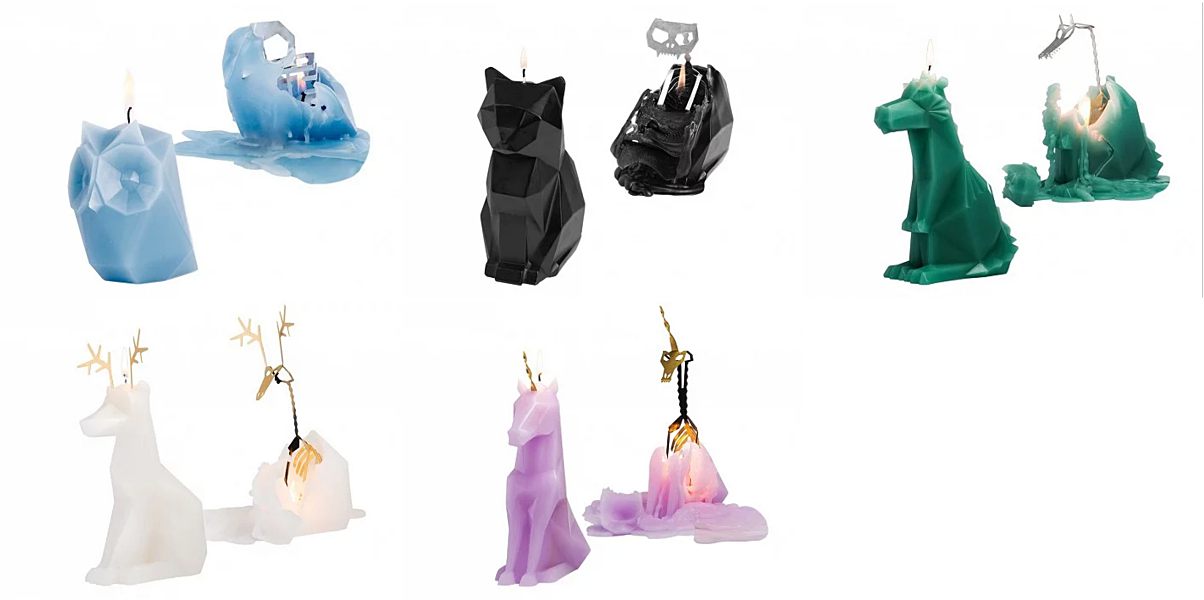 Each PyroPet includes one animal candle with an aluminum skeleton. The candles range in price from $28 – $35 and they can be purchased from The Grommet.