We use affiliate links. If you buy something through the links on this page, we may earn a commission at no cost to you. Learn more.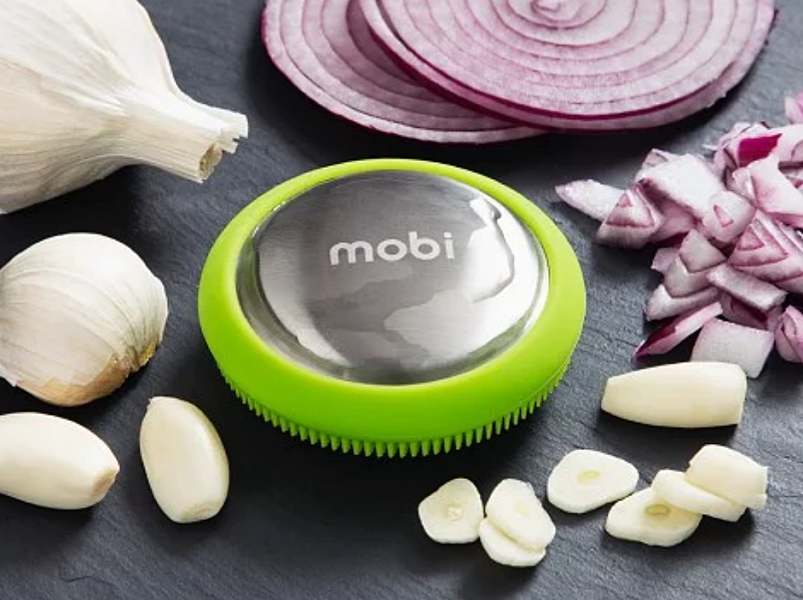 NEWS – What do fish, garlic, and onions all have in common? They all taste great and are good for you but cooking with them always leaves the chef with smelly hands. No matter how hard you scrub with soap and water the smell lingers. Odor STEELer is here to rid your hands of those unwanted lingering smells.
The Odor STEELer is a stainless steel "soap" that gets rid of odors when you rub your hands on it under running water. It works because the sulfur compounds in the scent of foods like fish and garlic are attracted to and bind to the metal. And because it's made of metal, it won't absorb any of the odors.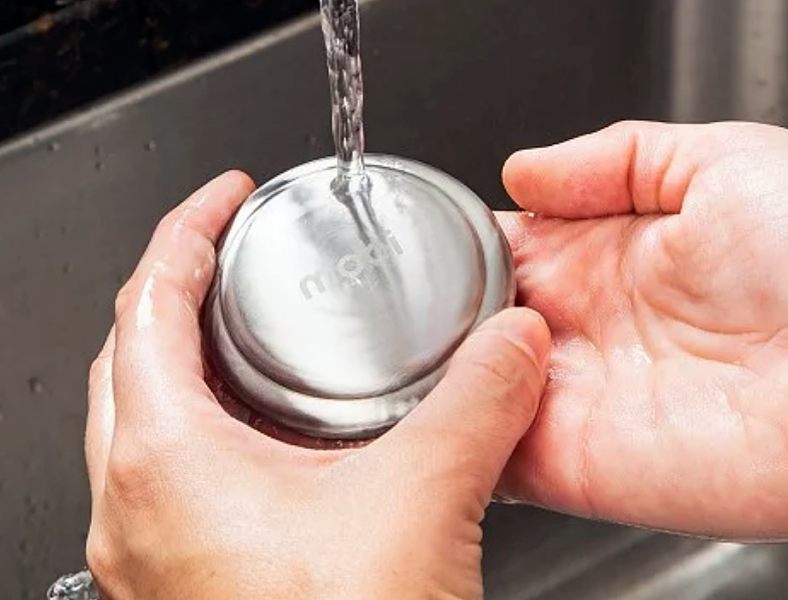 The not-really-soap cleaner even comes with a removable silicone sponge sleeve that helps to clean your hands when you do use actual soap. And the silicone sleeve has bristles, so it doubles as a veggie-brush. Perfect for soft-skinned fruits and vegetables like peaches, mushrooms, and plums.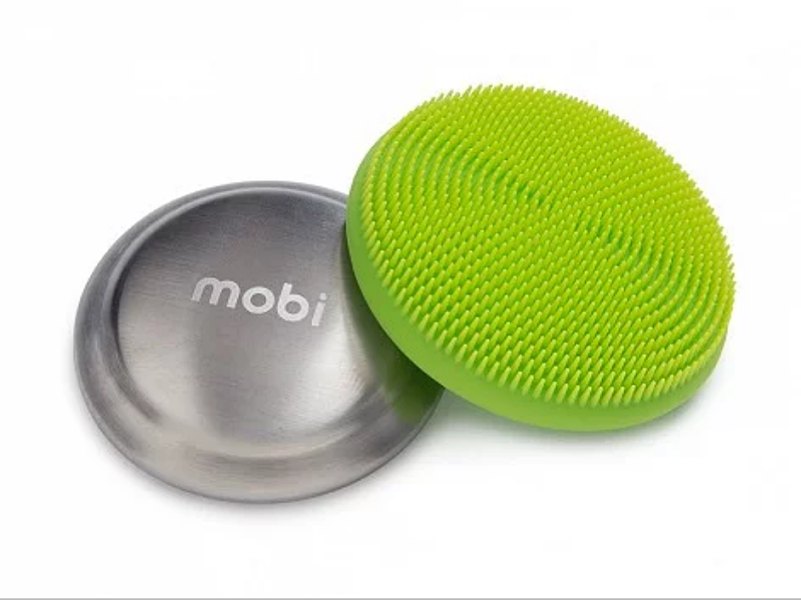 The Odor STEELer comes in four different colors blue, green, red, and yellow and is available on The Grommet for $11.95.