We use affiliate links. If you buy something through the links on this page, we may earn a commission at no cost to you. Learn more.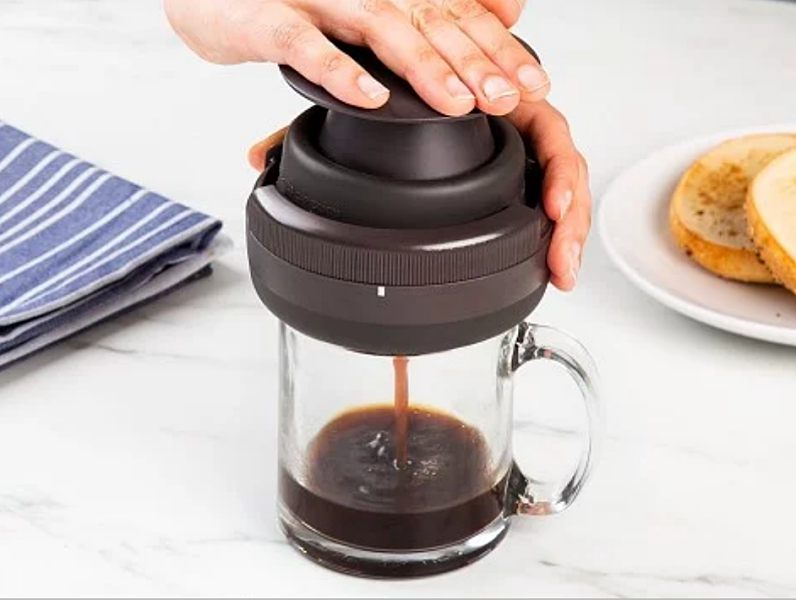 They're any number of ways to make a fresh cup of coffee these days. If you're like me, an old-fashioned drip coffee maker does the trick. But I've often heard that the best way to make a cup of coffee is to use a press. The Palmpress single-serve coffee press is a portable take on the traditional coffee press.
Palmpress is a reusable, easy-to-use personal coffee press that lets you make hand brewed craft coffee at home or anywhere you want. And it does it one cup at a time.
Just fill the Palmpress with medium grind coffee and hot water. Wait 3-minutes, set on your favorite coffee mug filter-side down and gently press to extract coffee. Voila, fresh hand-poured coffee that would make a barista proud.
The reusable eco-friendly design means no more messy filters or disposable pods.
And Palmpress is easy to clean. It completely disassembles for a thorough cleaning and is even dishwasher safe.
The Palmpress single-serve coffee press is available on The Grommet for $39.