We use affiliate links. If you buy something through the links on this page, we may earn a commission at no cost to you. Learn more.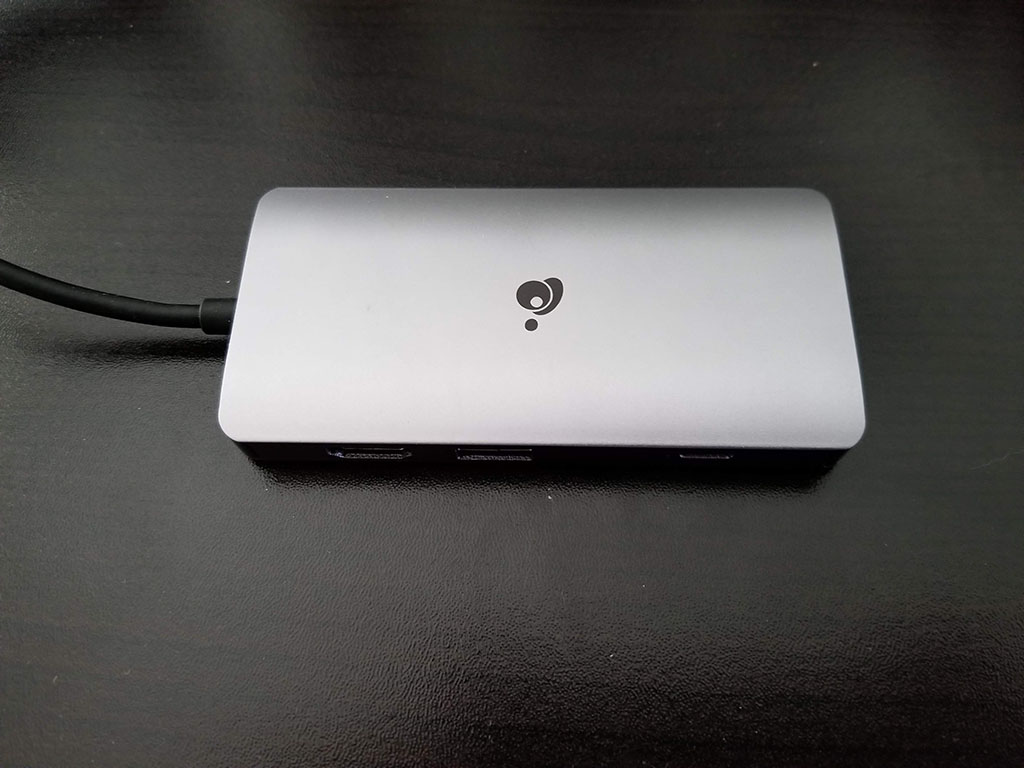 REVIEW – USB-C is a great specification, but in practice, it has been a slow, uphill battle to get peripherals that support it.  Many aftermarket manufacturers (such as external hard disks or network adapters) seem stuck on the old USB-A type connectors and the slower speeds that go along with that standard.  A few, though, are forward-thinking and are providing device support for the now common connector.  Case in point: the IOGEAR USB-C Travel dock.  Let's see how well the dock lives up to the new standard.
What's in the box?
The USB-C Travel dock with a fixed USB-C connection cable (about 6 inches long).  The hub itself has a gigabit Ethernet port, 3 USB-A ports that support USB 3.0 connection speeds, an SD slot, a micro-SD slot, a USB-C pass-through connector and an HDMI port that supports 4k video at up to 30Hz.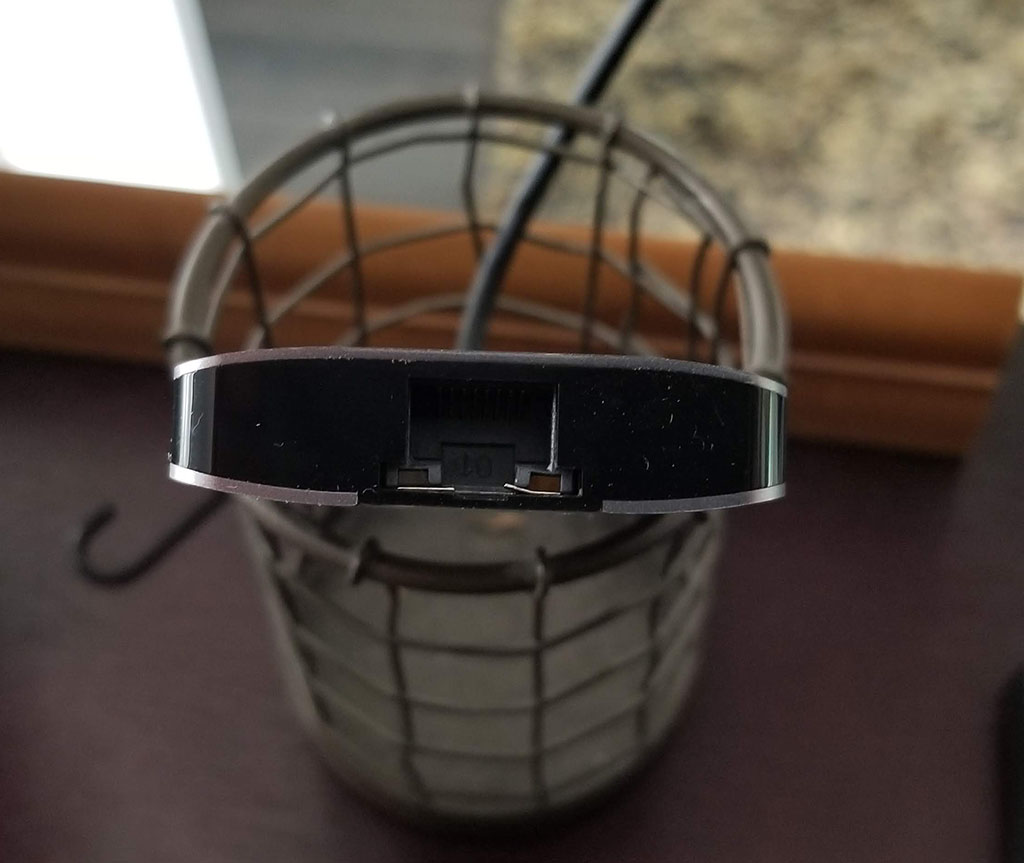 Design and Features
The travel dock is a very well-made device.  The body is aluminum and seamless – and, unlike a lot of other aluminum-encased devices, the dock seems impervious to fingerprints.  The cable connection to your computer is solid and rubber-coated and the USB-C connector is also aluminum-encased.  All in all, this is a device that seems like it would take a beating in your travel bag and yet always be ready when you need it.
The ports are arranged with 2 USB-A connectors sharing the same side as the card slots, the USB-C pass-through and HDMI on the opposite side with another USB-A port, and finally the gigabit Ethernet port at the opposite end from the hard-wired connection cable.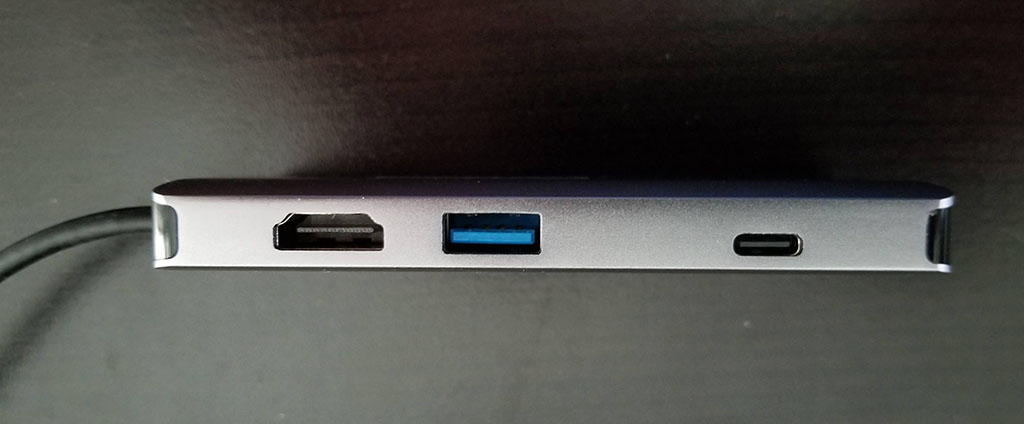 Does it work?
In a word, yes.  And well.
I used the travel dock with my MacBook Pro (mid-2017) and my Surface Book 2.  First, the MacBook: although I have a model which sports four Thunderbolt 3 ports, I dislike the feeling there are octopus tentacles coming out of my laptop.  Whenever possible, I prefer a single connection – and preferably one that does not require multiple adapters such as USB-A to USB-C.  The travel dock allows my OCD to be satisfied – with the USB-C pass-through connected with my Apple USB-C power adapter, I can keep my laptop powered on AC while reading memory cards (something lacking in the Mac lineup), reading and writing with my Samsung T3 external SSD, and driving an external 1080p monitor via the HDMI port at 60Hz.  The pass-through port is a 100-watt port but it reserves 15 watts for the devices on the port, which ends up rendering 85 watts to the laptop if your adapter can supply that.  My adapter supplies 87 watts of power, but in use, the difference did not in any way cripple my laptop with reduced power – my battery charged slower, but I did not experience excess heat or any other power-related issues.
Never miss one of our posts again. Sent MON, WED, and FRI with the latest gadget reviews and news!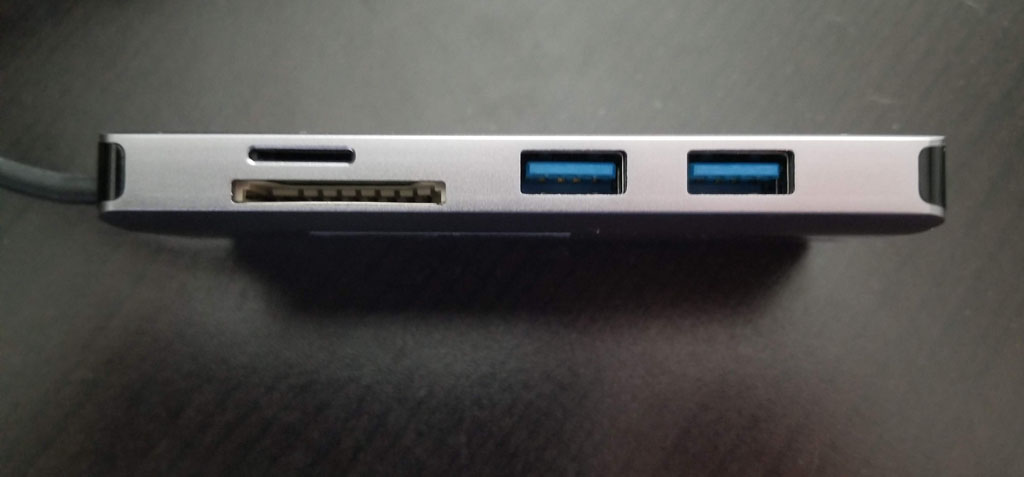 The Surface Book 2 does not currently support USB-C charging (the new Surface Go does, but the older Book 2 does not), so my use was limited to extending the single USB-C port on the laptop.  There are also 2 USB-A version 3 ports on the Surface Book 2, but often I find that I need to have a USB-based Ethernet card and a USB -C to HDMI adapter to support an external monitor.  That leaves only a single USB-A port on my laptop to support external storage – and me having to find an adapter to bridge the gap between the SD card slot on the laptop and the micro-SD card I am holding in my hands.  The travel dock capably handles all this with room to grow.
Transfer speeds are fantastic.  To validate this, I copied files back and forth between a micro-SD card and a network share (connected via the Ethernet port) while watching an HD video from the SSD drive on an external monitor.  Some devices would choke on this scenario (admittedly, not likely a real-world one, but who does real-world stuff in reviews?), but the IOGEAR dock didn't drop any video frames and still supported about 8mb transfer speeds from the micro SD card.
What I like
Solid construction
Good array of ports on the dock
Pass-through power to keep my laptop up and running
What needs to be improved
Nothing – this is a great device as delivered
Final thoughts
I can see the IOGEAR USB-C Travel dock being a mainstay in my backpack for many a trip to come.  From solid build quality to high-speed performance t0 the ability to hit almost any road scenario I can think of, the dock is one of those pieces of hardware that just works whenever you need it.
Price: $99.95
Where to buy: Amazon
Source: Review unit provided by IOGEAR.