We use affiliate links. If you buy something through the links on this page, we may earn a commission at no cost to you. Learn more.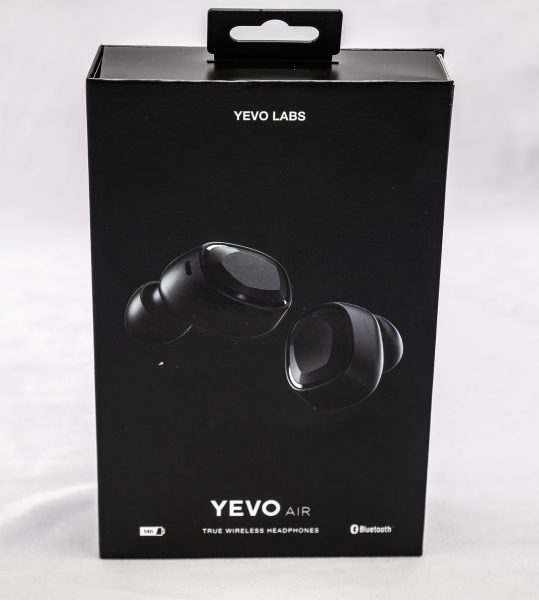 REVIEW – Here we go again on my earbud journey. I won't repeat my intro from this continuing series on my quest for the best earbuds for my individual taste, but I have another opportunity to keep going with these, so let's have some fun.
What is it?
The YEVO Air Bluetooth earbuds are a pair of wireless, Bluetooth lightweight earbuds with the usual charging case. They are auto-pairing, and they perform the standard audio functions including phone functions.
What's in the box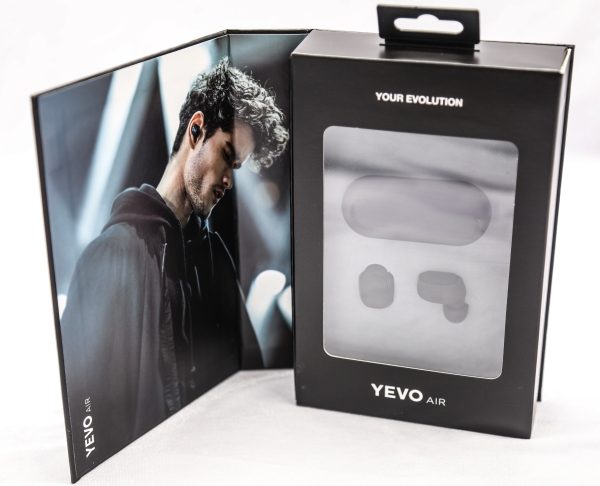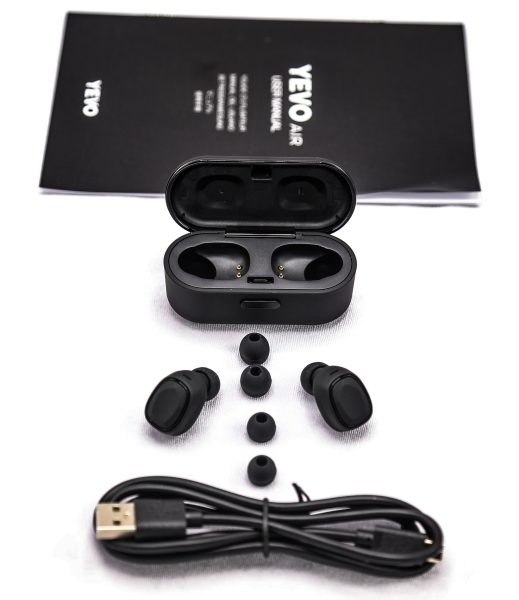 1 x YEVO Air Bluetooth earbuds
1 x Charging Case
1 x Micro USB Cable
3 x Pairs of Ear Tips
1 x Instruction Booklet
Design and features
The YEVO Air Bluetooth earbuds come in attractive packaging and are safely packaged. Once you remove them from the packaging, you will notice that they are fully charged and ready to go. They automatically go into the auto-pairing mode and appear in the list of available Bluetooth devices on your mobile device. Pairing is quick and easy, and I was able to use the Ear Tips that were pre-installed and get to listening right away. I can confirm that these as stated, the contemporary YEVO Air design is engineered to stay comfortably in your ears.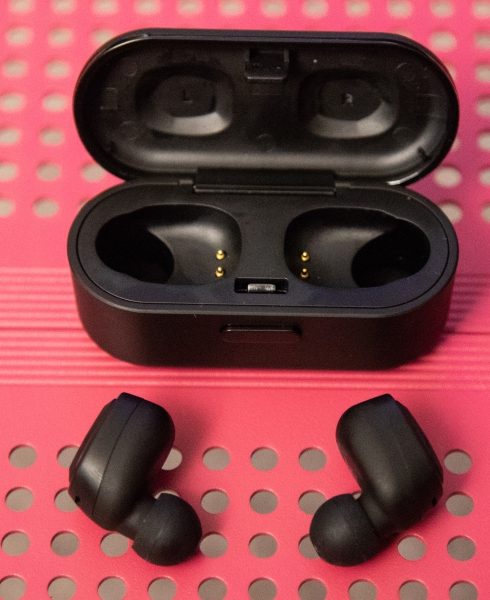 Specifications:
Bluetooth: 4.2
Speaker size: 6 mm
Sensitivity: 93±3 dB
Impedance: 16Ω±15%
Frequency range: 20Hz-20kHz
Earbud type: Hands-free with Microphone
Play Time: 14 hours with the charge case
Charging: Micro USB, 1.5 hours charging time
Compatibility: Compatible with Android, iOS, OSX, and Windows
Compatibility: Hands-free with Microphone
Performance
Using the earbuds: (MFB = Multifunction button on the surface of each earbud)
On Left or Right Earbud:
Power On and Pairing: Press MFB for 2 secs
Power off: Press MFB for 4 secs
Power on and Reset Bluetooth: Press MFB for 10 secs
On Right Earbud:
To answer a call/ end call/ switch call: Tap MFB once
To reject a call: Double tap MFB
To transfer a call: Press MFB for 2 secs
To play/pause music: Tap MFB once
Next track: Double tap MFB
Previous track: Triple tap MFB
To switch to the next song: Double tap MFB
Siri / Google Voice: Press MFB for 2 secs
On Left Earbud:
Volume up: Tap MFB once
Volume down: Tap MFB twice
When you take the earbuds out of the case, they automatically connect to each other and the process like with all other functions is confirmed by voice command. The LEDs then flash blue as a confirmation of connectivity and status. Placing them back in the charging case disconnects them from the Bluetooth connection. The only other LED is a red LED on the back of the case next to the micro USB charging port. It lights up when charging the case and until it is fully charged.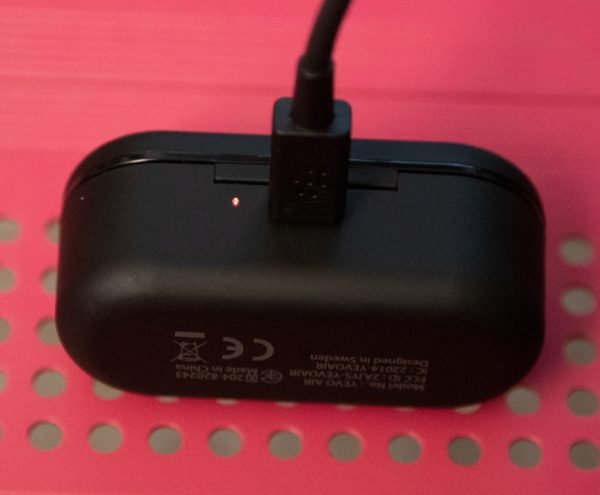 These earbuds perform very well. Once again like some of the others I have tested, the sound is very good and clear, and the Lows, Mids, and Highs are all present and well balanced. Also as with some of the other earbuds, the maximum volume has a limiter so that you are never in danger of turning the volume up too high and damaging your hearing. However, I do wish that they could go a bit louder (Personal preference). They are very pleasing to listen to, and these have the best Bluetooth connectivity of all of the earbuds that I have tested so far. They even remained connected most times when I was within those geographical high interference areas that I mention in all of my earbud reviews.
They work quite well for phone conversations for me. This is notable if you have been following my reviews and know of my history of having issues with the other party not hearing me clearly with almost every earbud I have tested. It is also great that these earbuds allow phone use with either earbud. They are comfortable and are the most lightweight and best fitting I have experienced so far.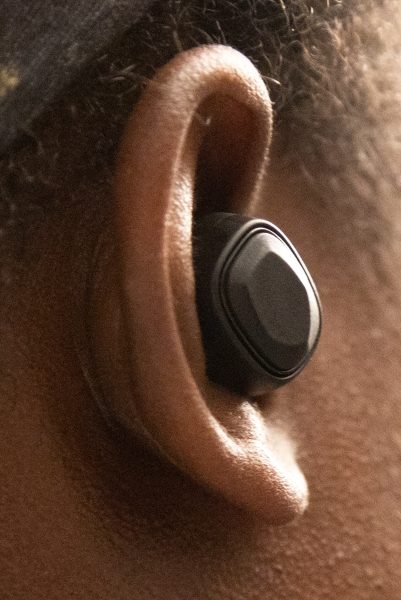 One issue that really bothers me is that there is no magnetic connection between the earbuds and the case. A few times when I opened the case and it was not level and fully upright, the earbuds fell out or almost fell out.
What I like
The stability of the Bluetooth Connection
The overall balanced sound
The size and fit
The build quality
What can be improved
The earbuds need to have a magnetic connection with the charging case to prevent them from accidentally falling.
Final thoughts
To date, I have tested and reviewed several earbuds, and I must say that these  YEVO Air Bluetooth earbuds have earned a spot at the top of my list, or at least tied for first place. With all of the innovation going on these days with earbud design and capabilities, I have no doubt that its pole position will soon be challenged. However, until then, this solid performer will hang out with me every day. Well done!!
Price: $129
Where to buy: The Yevo Labs website.
Source: The sample for this review was provided by Yevo.