We use affiliate links. If you buy something through the links on this page, we may earn a commission at no cost to you. Learn more.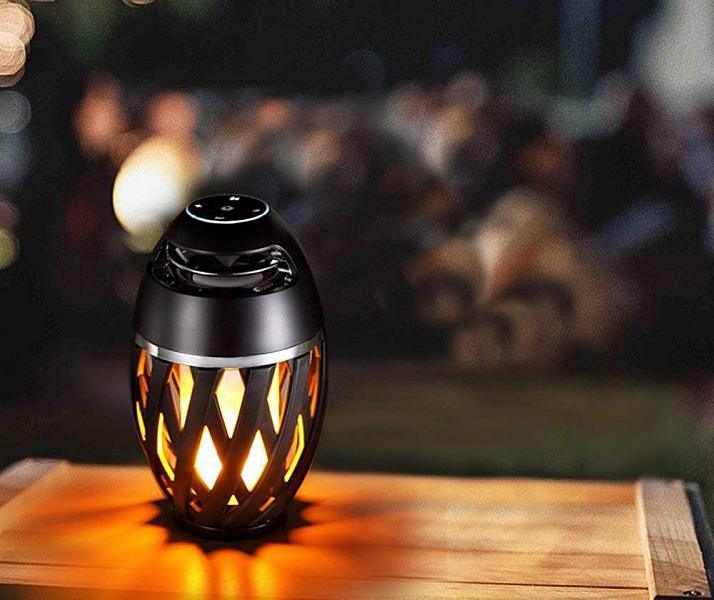 NEWS – Everyone knows that a tiki torch is a bamboo torch common in Tiki culture which is also a popular party decoration. But what the heck is a TikiTunes? TikiTunes is actually a portable 5-Watt indoor/outdoor Bluetooth speaker that looks like a tiki torch.
The speakers LED flame emits a flickering, atmospheric light just like the torches it's named after. Perfect for setting the mood at your next outdoor party or just a cozy night in.
TikiTunes is powered by a rechargeable battery that provides 6 hours of continuous playtime from any compatible Bluetooth device. And the speaker has dual sync capabilities that allow you to connect two TikiTunes (try saying that five times fast) from a maximum distance of 30 feet for a true stereo sound.
Its small size allows you to place TikiTunes just about anywhere.
The speaker also has an IP65 rating meaning it's both dust proof and water resistant. Making it perfect for both outdoor and indoor use.
The TikiTunes sells for $29.99 and is available on Amazon.