We use affiliate links. If you buy something through the links on this page, we may earn a commission at no cost to you. Learn more.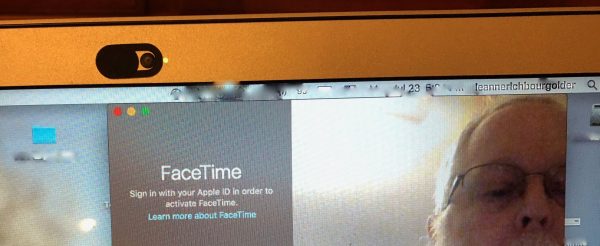 REVIEW – By now, everyone reading this post probably has a piece of opaque tape over the webcam on their laptop. We've seen the horror stories, TV shows, and news articles about cameras being hacked, as well as the famous picture of Mark Zuckerberg with tape over his laptop's webcam. Now, rather than this ugly solution, there are these thin, sliding webcam shutters. I bought a random set on Amazon for under $10. It was listed as a 3 pack but actually came with 5 in the poly bag.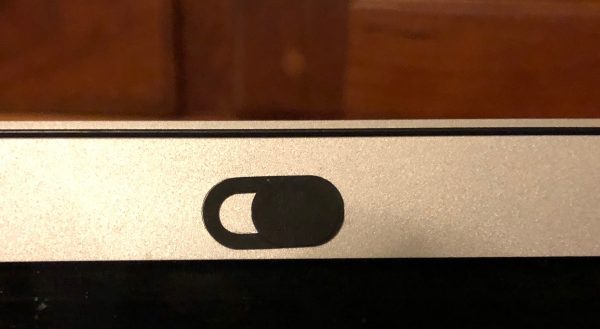 I installed one on my personal MacBook Pro (which has a black bezel), and can't even see it unless I get the light just right. I know it's there, though, because if I launch any app that accesses the camera, like FaceTime, the camera light turns on, but the image is totally black. A quick swipe of a finger and there is my smiling face. (Quick, slide it back!) I showed it to my Lovely Bride, and she wanted one for her MacBook Air. Since it has a silver metal bezel, it's better to see, so that's what's in the picture.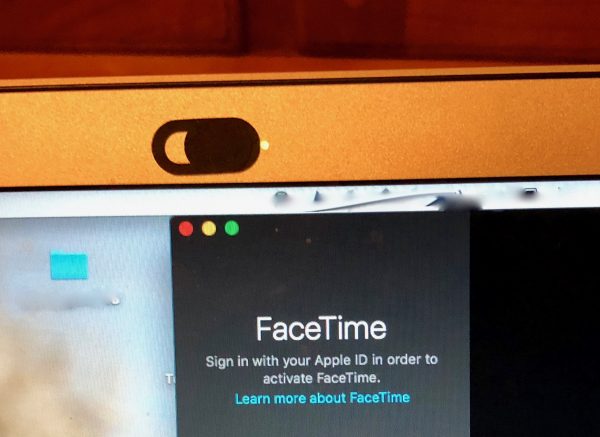 If you're concerned about your privacy, this doesn't guarantee against hacking or surreptitious recording, but it does guard against images of your person or surroundings being recorded without your knowledge.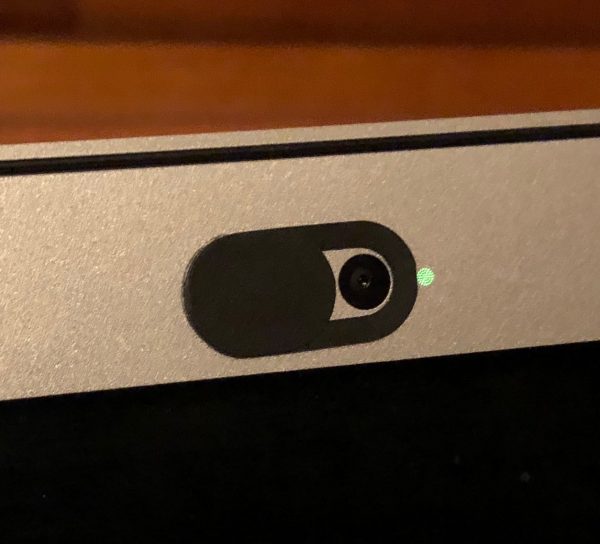 What I like
Quickly and easily closes off the webcam
Neat looking, no gummy tape
What needs to be improved
Doesn't close off mic
Will slide open when in a bag
Not for phones or tablets, since it moves easily
Price: $7.35
Where to buy: Amazon
Source: The sample for this review was purchased with my own funds.