We use affiliate links. If you buy something through the links on this page, we may earn a commission at no cost to you. Learn more.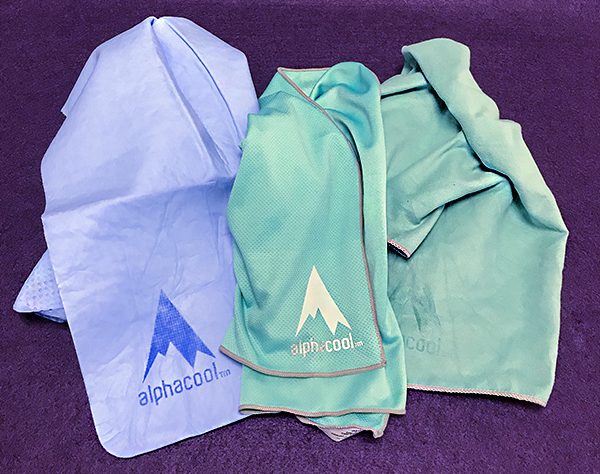 REVIEW – As an avid fan and reviewer of audio products, I got the opportunity to review … towels. Yes, towels. Unexciting, right? Well, it depends on how you look at it.
What is it?
AlphaCool instant cooling towels are a series of absorbent towels made of different materials that provide extra cooling during hot and sweaty yard work, exercising or just enduring the dog days of summer.
Specs
There are three towels I've been testing for this review.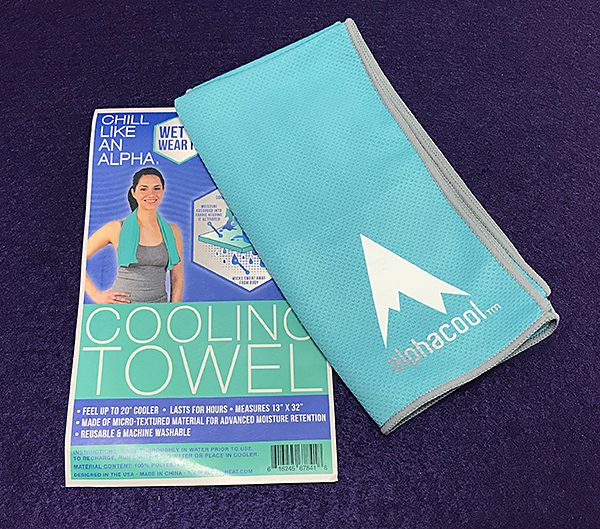 1. The AlphaCool cooling towel is made of a lightweight textured polyester cloth.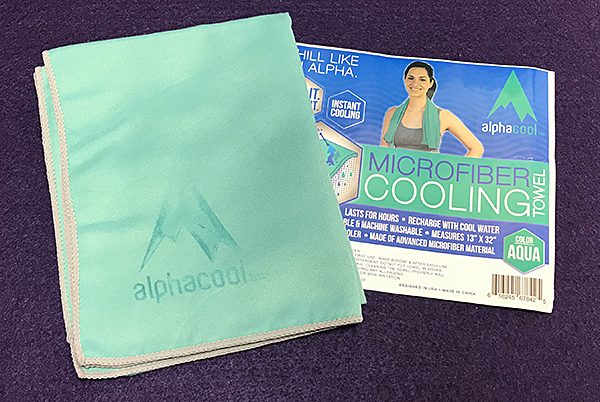 2. The AlphaCool microfiber cooling towel is exactly what it says it is—a towel made of microfiber.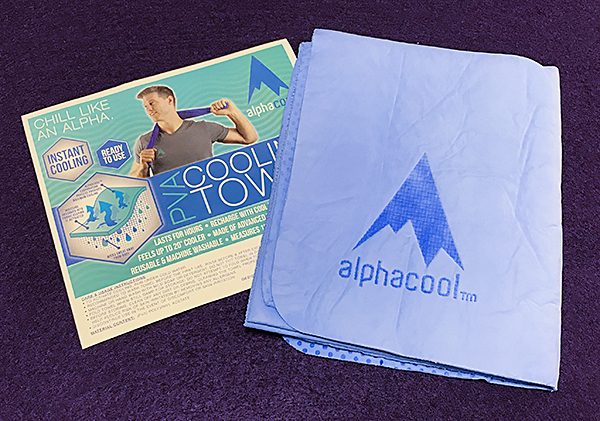 3. The best towel offered is the AlphaCool PVA cooling towel. However, it may not be the one for you.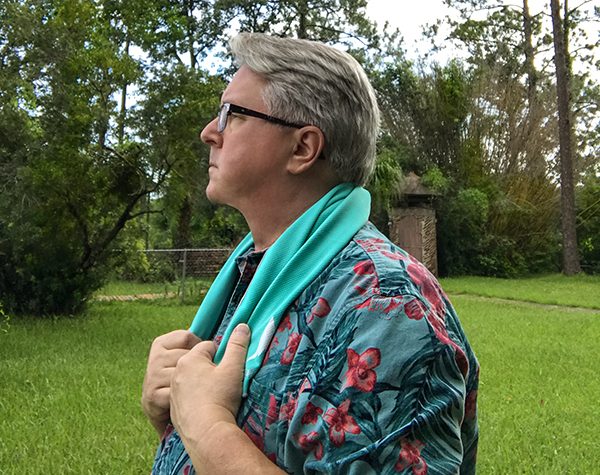 Design and features
I live in Central Florida where it gets quite hot and even more humid half of the year. Doing hours of yard work each week can wreak havoc on the body, especially as I age. I am never without my BubbaKeg filled with iced tea and a wet terrycloth towel to wipe my overly sweaty face and head. After using the AlphaCool towels for a few weeks, their advantage over terrycloth became apparent.
Each towel measures 13" X 32", which is an odd size, but fits nicely around the neck and shoulders. Both the regular and microfiber towels feature finished edge stitching for extra durability.
So why are they called "cooling" towels? To activate the cooling effect, you can either wave it around or quickly pull both ends apart creating a snapping effect. This makes the towels feel much cooler against the skin than before. AlphaCool states that it feels 20° cooler. The accuracy of that statement is anyone's guess, but it does feel cooler than just a terrycloth towel used as a comparison. Note that the towels must be wet or damp for the cooling effect to happen.
There are only a few color choices available per towel—I received both blue and aqua colors. All three towels will cool as advertised, but do so at varying degrees (pun intended) of effectiveness. Here's a breakdown of each: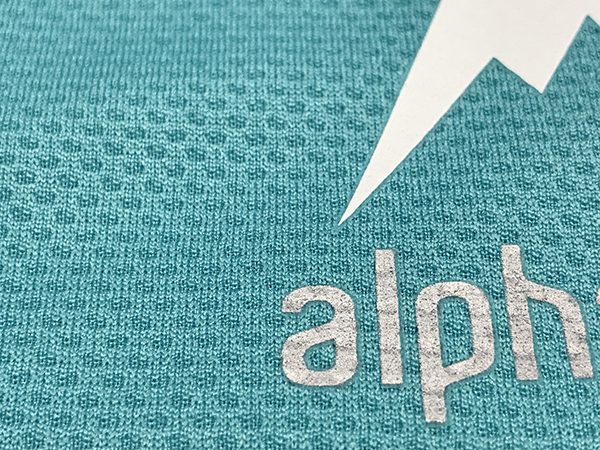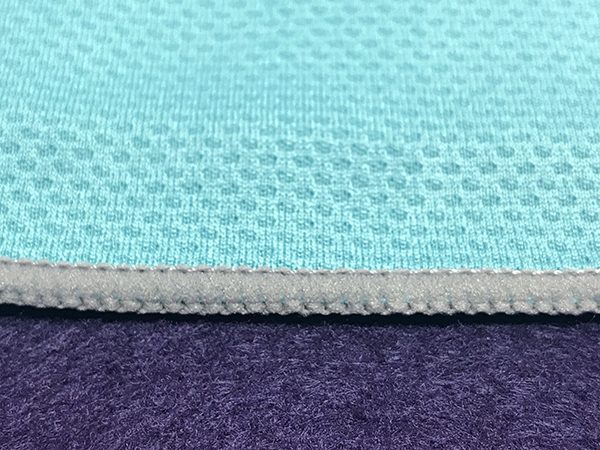 The regular AlphaCool towel performs as well as the more expensive microfiber towel, but it dries out quickly requiring it to be re-wet often—if that's what you want. If you're looking for a towel to dry quickly between wiping sweat from your face and neck, it does a great job. The lightness of the towel makes it good for workouts that don't produce a ton of sweat. It has a textured surface that easily wicks away moisture from skin.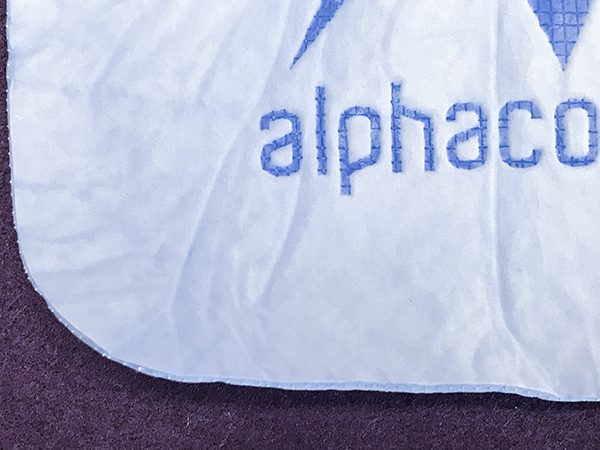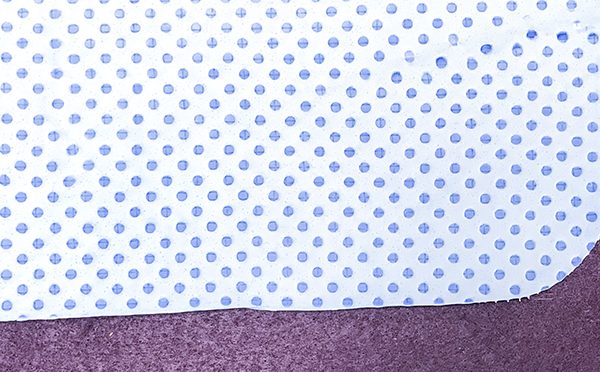 Next is the PVA cooling towel. This is a weird feeling towel, but it became my favorite for one main reason—it feels the coolest and stays damp the longest by a big margin. PVA stands for polyvinyl acetate. Even though this material will stay wet longer, it feels mostly dry. Plus, because it retains water so well, it won't soak your clothes while wearing. The PVA towel is textured and feels more like rubber than cloth. But it works! Mowing my 1acre backyard isn't any less strenuous, but I'm now a bit cooler while mowing and I cool down quicker when done. That's counts for a lot. When dry, the PVA towel will get quite rigid and almost brittle feeling. Once wet though, it soften's right up.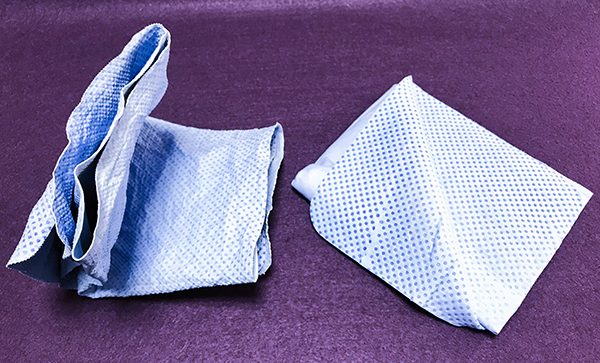 I get that the feel of this towel may not be for everyone, especially if you are looking for a towel that will dry quickly for wiping the sweat off your face because it remains wet longer. Since I want my towel to remain damp longer for effective cooling, it has become my go-to towel for yard work.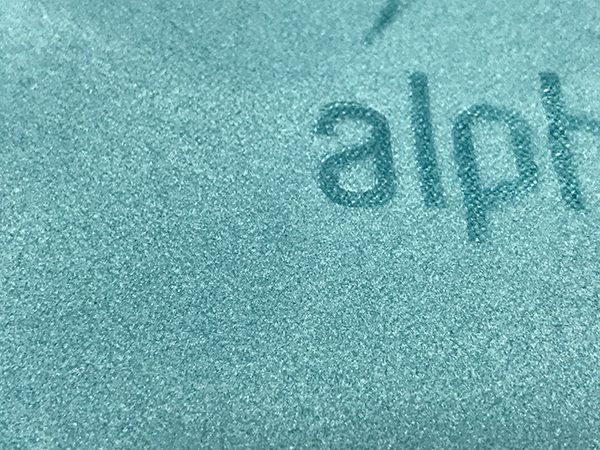 Then there is the AlphaCool microfiber towel. This towel costs more than the others and its easy to see why. It's soft and remains so throughout use. It has a satisfying bulk to it that allows more water retention while keeping a fairly quick drying time, so it's good for heavy workouts or extra warm yard-work days. I liked that I could re-wet the towel and it would keep me cooler for a good while, but again, the PVA towel performed even better—if you want a towel to remain damp and cool rather than dry out quickly. If you want a towel that will dry off your sweaty face and neck while still pampering you with its soft texture, then this is your towel.
What I like
 AlphaCool offers different kinds of towels depending on your preferences. Each type of towel is affordable, so it's easy to have more than one type for various uses.
What needs to be improved
If AlphaCool can develop a microfiber towel with the advantages of the PVA towel, it could be the perfect towel.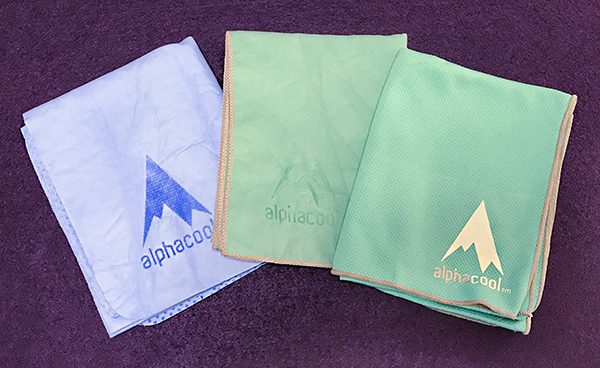 Final Thoughts
AlphaCool has managed to get me to ditch my collection of old terrycloth rags in favor of these more modern and better cooling towels. My outdoor chores are already more manageable despite the summer heat.
Price: AlphaCool towel – $9.99; PVA towel – $9.99; microfiber towel – $9.99. All prices US.
Where to buy: Amazon
Source: The samples for this product were provided by AlphaCool.