We use affiliate links. If you buy something through the links on this page, we may earn a commission at no cost to you. Learn more.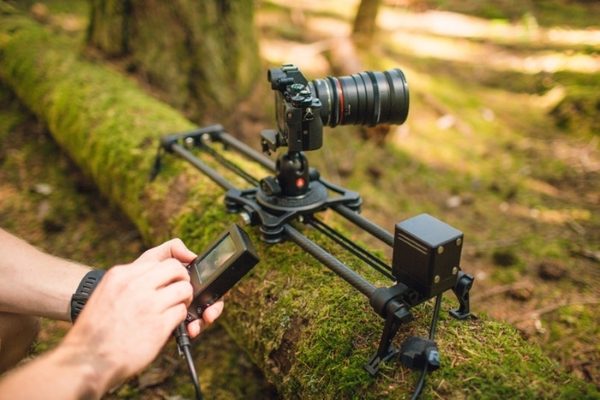 Using a slider for video and to add interest to a scene, or for time-lapse photography, is not only fun but it allows you to extend the boundaries of your creativity. Over the years, I have spent a lot of money on sliders, always looking for the right movement, or length, or versatility or portability, etc. The latest slider to catch my attention is the Rhino Slider EVO – Motorized Camera Slider.
It is a professional motorized camera slider with a battery powered controller that like other sliders is designed for live motion or time-lapse shots. It has spring loaded legs that fold, and the ability to level the legs to accommodate any unevenness and any type of terrain.
It can also be mounted on a tripod for additional versatility, and Rhino makes rails that are available in steel or carbon fiber for weight considerations. There is also a carriage brake for locking the movement at any point on the rails.
If you would like to purchase the Rhino Slider EVO – Motorized Camera Slider, you can head over to their website and pick one up starting at $500.
Note: Accessories for motorized movement are extra.