We use affiliate links. If you buy something through the links on this page, we may earn a commission at no cost to you. Learn more.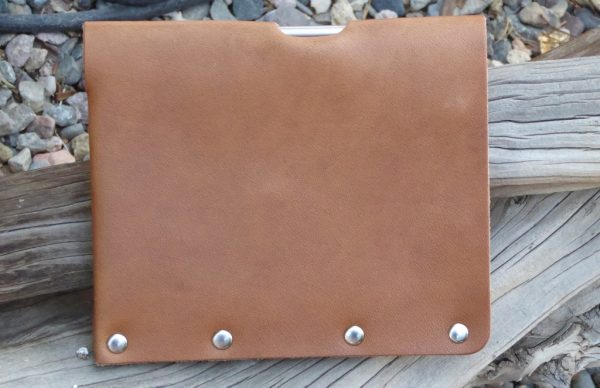 Traveling in today's environment with heightened security and tightened airline rules/regulations can be a real pain. Just keeping up with your travel documents and passports can be tough. I have been fortunate enough to travel on a regular basis and I am usually not alone when I travel, so that means keeping up with double the travel documents for the trip. Recently, I was offered a chance to review a product that could help make my travel a little easier, the Mr. Lentz Double Passport Wallet.
Note: Images can be clicked to view a larger size.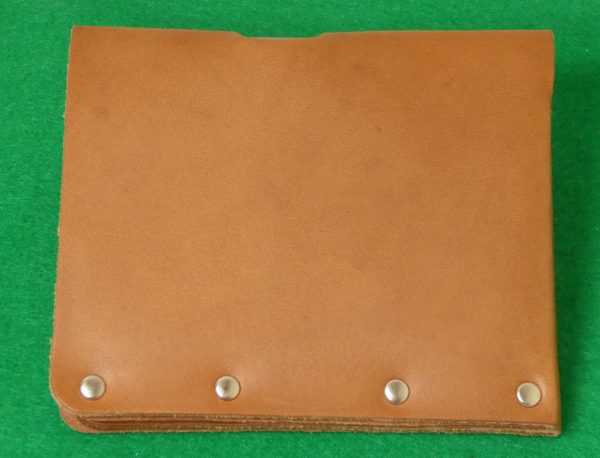 The Mr. Letz Double Passport Wallet is designed to carry more than just your passport. The wallet has four credit card pockets made to hold up to 12 cards. This leather passport wallet although simple in design is well thought out with an included pen and a small notebook.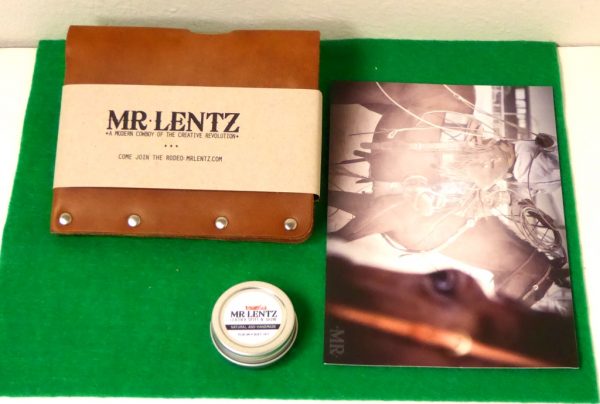 As noted above the Mr. Letz Double Passport Wallet comes with a pen and a small notebook, but the folks at Mr. Letz also provide you with a small tin of leather conditioner to keep your wallet in great shape for years of use.

As you can see from the first two photos the front and back of the wallet are pretty much the same, the wallet is basically a mirror image of itself (again simple but effective). The top of the wallet does have slits cut into it to allow the included ink pen to be secured into the wallet.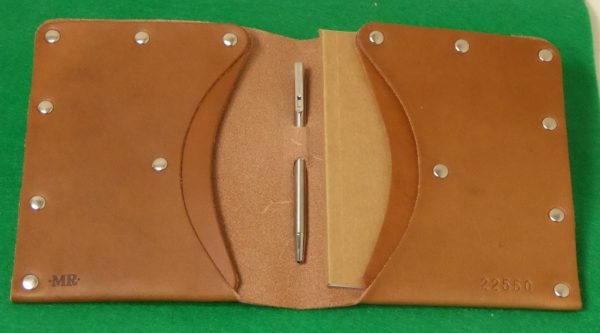 As you can see both sides of the wallet are identical except for the "MR" sampling in the left side and a number stamped on the right side. The rivets are well placed and solid.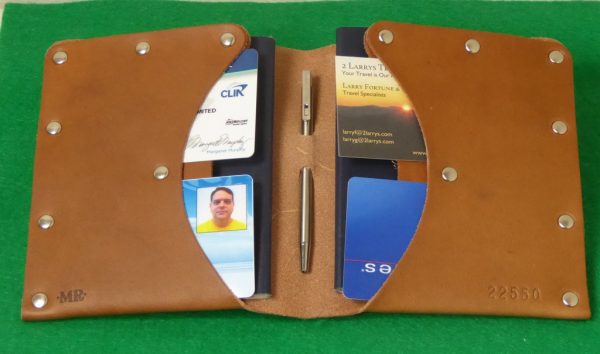 Although I will not carry the included notebook, the Mr. Letz Double Passport Wallet has room for all my essentials; two passports, business cards, credit cards and travel industry ID cards. With all of those items packed inside the wallet, it still maintains a slim profile.
So, what's my bottom line here? Great product. Sometimes we confuse simple and basic with average and low quality, that is not the case here. The Mr. Letz Double Passport Wallet delivers a quality built, functional product that meets a purpose. To be honest, although I love the feel and look of good leather products they are not always practical for my travel needs. The Mr. Letz Double Passport Wallet is one of the rare exceptions. Even with all of my cards and passports in the wallet, it is still slim and compact enough to carry comfortably. The wallet should outlast any nylon or other fabric wallets that I have and will get better looking and feeling as it wears. Although I won't probably carry the notebook the pen is a great feature along with the included tin of conditioner to help keep your wallet in tip top shape. I will say that with a base price of $82 (The Western Brown version I reviewed is listed at $84) it may seem a bit pricey, but this truly is a "you get what you pay for" type of product and quality is not cheap. The Mr. Letz Double Passport Wallet is available on the Mr. Letz web page along with other fine leather products.
Source: The sample for this review was provided by Mr. Lentz Leather Goods. Visit their site for more info.