We use affiliate links. If you buy something through the links on this page, we may earn a commission at no cost to you. Learn more.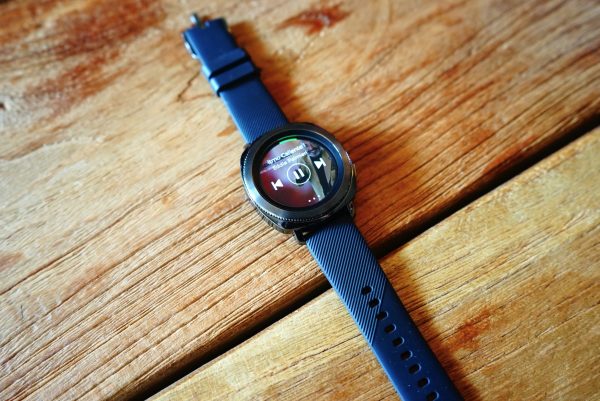 It was just last week that Samsung launched the Galaxy Note 8, but that isn't stopping them from launching some new products at IFA 2017. But instead of a phone, they have focused on launching several wearables at the show, and these wearables are all focused on fitness. The star of the line up is their new Gear Sport. The Gear Sport is smaller and sportier than their previous smartwatches, which are both aspects we wholeheartedly welcome.
The Gear Sport touts a battery life of up to 4 days and it's available in a choice of blue or black in a 42.9 MM casing. Blue or black may not be very exciting choices, but Samsung is coming out with a variety of different color straps from leather to silicon to nylon, as well a hybrid band which is a rubber based product with leather on the top. There will also be lots of color based matching watch faces to choose from.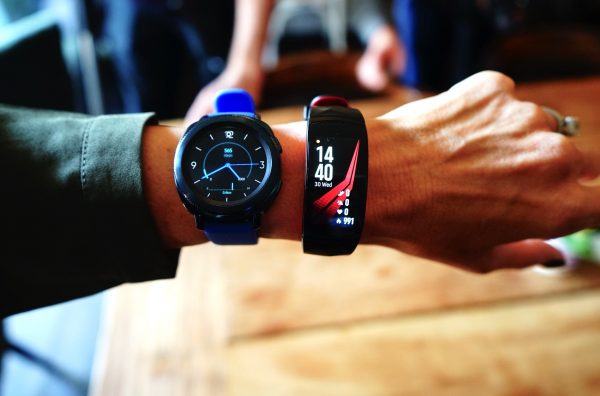 Beyond its actual looks, the Gear Sport is heavily focused on fitness with an emphasis on nutrition. To that effect, it helps you do things like figure out how much exercise you need to do for the day to burn off the right amount of calories to stay fit. These kinds of practical features go beyond telling you to just go to the gym, and it's what makes the Gear Sport really stand out. To coincide with these features, the Gear Sport offers continuous heart rate monitoring, GPS, and it's military grade certified. As a matter of fact, it's durable enough to take swimming – even in salt water. Speaking of swimming, the Gear Sport can track your swim workouts. Samsung has partnered with Under Armor and Speedo to bring their fitness apps and functionality to the watch. A 12-month premium membership for Under Armor is also included with purchase.
But even though the Gear Sport is considered a sports watch – it's also a jack of all trades. For starters, Samsung Pay is built in, allowing you to use the watch to make payments NFC terminals – even if the watch isn't connected to the internet. Another nifty feature of the Gear Sport is that it lets you control Powerpoint presentations directly from your wrist (Windows 10 only). You can even use the watch face as a touchpad to rotate through a VR experience when using the Samsung Gear VR. Samsung has also partnered with Spotify to make the Samsung Gear Sport the first smartwatch to offer Spotify offline playback, which was a heavily requested feature for their Gear S3 smartwatch. The catch for us is that the Gear Sport is running the Tizen OS as opposed to Android Wear, but Samsung emphasized that to date there are currently thousands of apps and watch faces available for Tizen.
In addition to the Gear Sport announcement, Samsung announced an update to their IconX wireless earbuds which brings many improvements, including longer battery life, and the addition of a personal training coach. The Gear Fit2 Pro was also announced as an update to last year's Fit2 model. The Gear Fit2 Pro tracks laps, distance under water, and now has continuous heart rate monitoring that can work under water.
Samsung's Gear Sport and new IconX will be available sometime in the fall. The Gear Fit2 Pro will be available for preorder on August 31st and it will be available in store on September 15th for $199.