We use affiliate links. If you buy something through the links on this page, we may earn a commission at no cost to you. Learn more.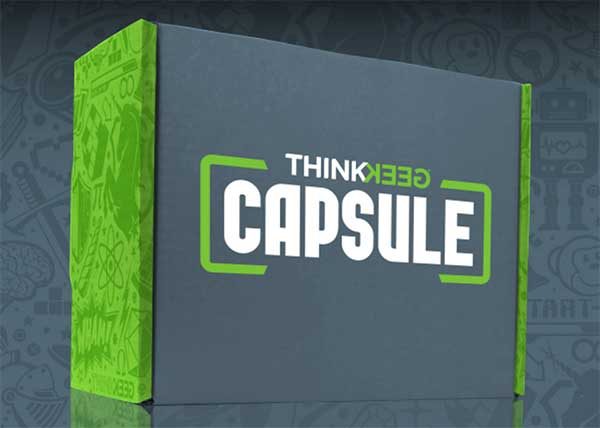 I'm fortunate enough to be the Gadgeteer and this awesome job has some great perks, one of which is receiving packages of gadgets to test on a regular basis. So it's probably no big surprise that my favorite part of each day is checking the mailbox. You might not be the Gadgeteer, but you can enjoy receiving packages of geeky gifts with ThinkGeek's Capsule monthly subscription box.
What is the ThinkGeek Capsule? It's a limited-edition monthly service sends a collection of geeky items worth $50 that include T-shirts, pins, desktop replicas, household essentials, art prints, and more from games and movies like The Legend of Zelda: Breath of the Wild, Fallout 4, Harry Potter, and others.
The subscription is priced at $24.99 a month or $89.97 for a 3-month subscription. The first ThinkGeek Capsule will be mailed by the end of June. For more info, visit thinkgeekcapsule.com.