We use affiliate links. If you buy something through the links on this page, we may earn a commission at no cost to you. Learn more.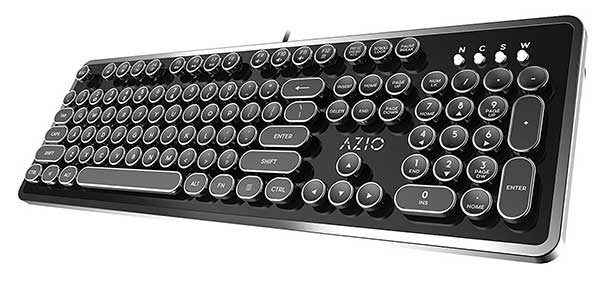 What is old is new again and again and again. Join the vintage styled keyboard trend with the Azio Mk Retro USB Typewriter Inspired Mechanical Keyboard which has a chrome plated body and round keycaps that harken back to the days when USB and even computers didn't exist.
Unlike other retro styled keyboards that I've been seeing lately, the Azio keyboard has a dedicated number pad, and shortcut hotkeys to productivity, internet, and multimedia functions.
Featuring blue switches that are 100% NKRO. What is NKRO? It stands for N-Key Rollover that means how well your keyboard can correctly register multiple keys being pressed simultaneously.

The Azio Mk Retro USB Typewriter Inspired Mechanical Keyboard also offers height adjustability so you can have the optimal wrist position and keyboard tilt-angle.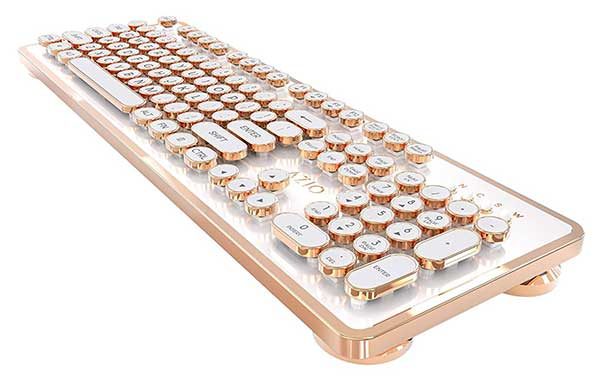 Like what you see? The Azio is available in black and silver, and white and gold, and is priced at $99.97 and $109.99 respectively from Amazon.