We use affiliate links. If you buy something through the links on this page, we may earn a commission at no cost to you. Learn more.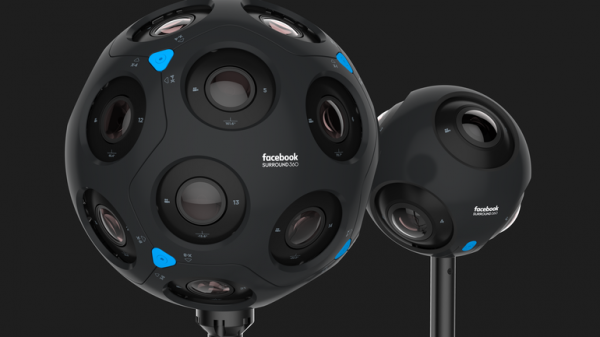 During the second day of Facebook's annual F8 developer conference, where Facebook usually makes its biggest announcements of the year, CTO Mike Schroepfer unveiled two new Surround 360 cameras with some amazing capabilities.

Since purchasing Oculus in July of 2014, Facebook has invested majorly in Virtual Reality. Aside from creating a channel built right into your Facebook feed for 360° videos, Facebook has also done a lot of research and development into creating high-end 360° cameras.
The first iteration of the Surround 360, now dubbed the Surround 360 Open Edition, was a 17 camera behemoth that was open-sourced on GitHub. You couldn't buy one, but you could download the plans to build one with off the shelf components. These two new cameras, currently called the x24 and the x6 for the number of lenses on each, will be licensed by Facebook to manufacturing partners with the hopes of getting them to market later in 2017.
The most impressive feature of these cameras, aside from their futuristic spherical design, is the ability to shoot 360° video with six degrees of freedom, also known as 6DoF. Shooting in 6DoF allows the creator to provide a more immersive experience for the viewer who will now be able move along six different axes during playback. The range of motion will be limited though and the video will need to be viewed on a powerful VR device such as the Oculus Rift or HTC Vive which can provide positional tracking.
No pricing or branding was mentioned during the presentation, but expect the x24 to rival or surpass the cost of the comparable $40,000 Nokia Ozo. Hopefully, there will be more updates on these cameras as deals are struck with manufacturers.