We use affiliate links. If you buy something through the links on this page, we may earn a commission at no cost to you. Learn more.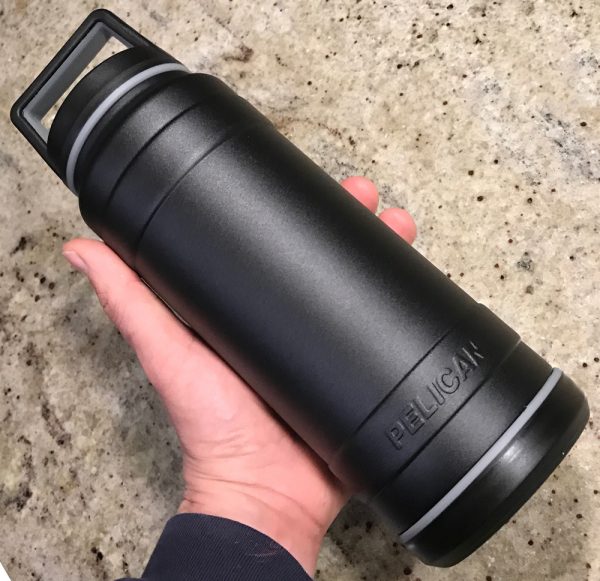 I have been a sportster/athlete most of my life, enjoying tennis, running, karate, basketball, etc. When I was younger, I did a poor job of drinking enough water to stay hydrated. Horribly so, but youth allowed me to power thru 99% of the time. As I have gotten older, I do a much better job drinking liquids throughout my day. Sadly though, that sometimes means buying water in plastic bottles. And while I diligently recycle, I still have twinges of guilt. To help alleviate this, Pelican has recently released a new product to help you fill up as you go… Pelican Bottles is the latest addition to their rugged Drinkware collection and is a tough, "go anywhere, do anything" vessel designed to withstand the harshest of rough and tumble lifestyles. 
Note: Images can be clicked to view a larger size.
I love Pelican products, I have used them for decades both at home and at work. It is impressive just how much abuse they can withstand. Pelican's Drinkware Bottles are created with that same bring it on attitude. Pelican Bottles are engineered with 18/8 pro grade stainless steel finished with a sweat-proof, powder-coated exterior that ensures greater durability and solid grippability.
Specifications:
Length:  3.62″ (9.2 cm)
Height:  11.00″ (27.9 cm)
Capacity:  32oz
Weight: 1 pound (empty) / 3 pounds (full of water)
Features:
Double-wall vacuum insulation for extreme hot & cold retention
Copper-plated inner wall and 18/8 stainless steel
Sweat-proof, powder-coated finish
Non-slip rubber base
Spill-proof lid with easy-carry handle
Lifetime Guarantee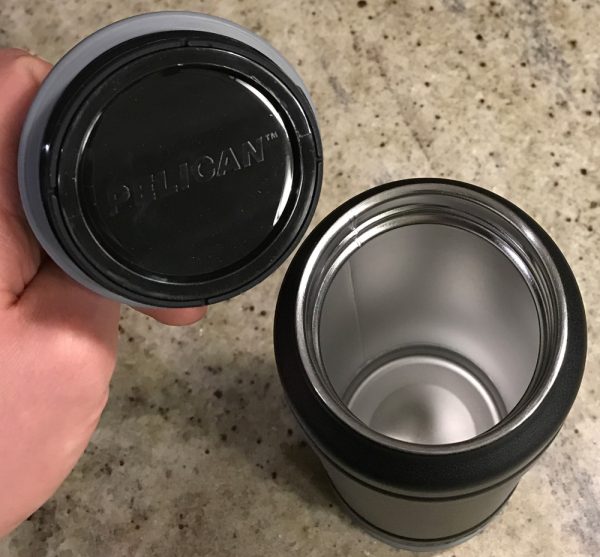 The Pelican Bottle has double-walled construction with vacuum insulation for better hot and cold thermal retention. As stated above, the interior wall is made from 18/8 stainless steel with a copper-plated inner lining and vacuum insulation between it and the outer wall. The cap is made from rigid plastic that screws on easily and has what appears to be a rubber or silicone o-ring to seal the vessel liquid-tight.

Pelican has designed the Bottle's cap to be an easy-carry handle for "effortless transport". The loop on the cap is meant to be carried by hand or attached to your EDC bag. The thermos itself is engineered to be spill-proof.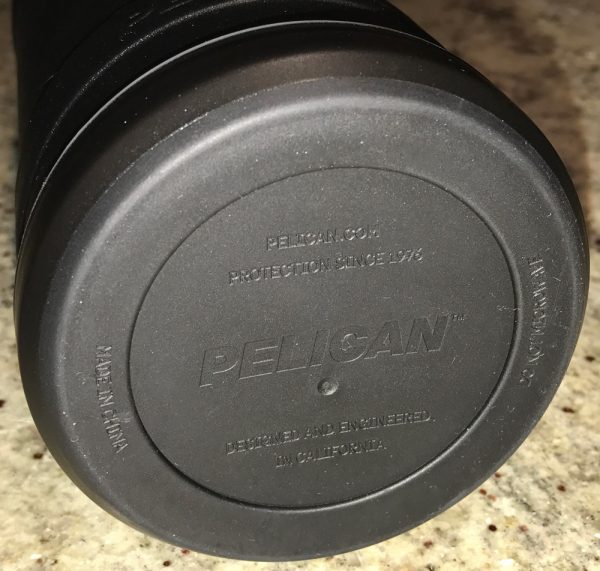 The Bottle's non-slip rubber base not only adds extra surface grippability but increased durability from bumps and drops as well. This wide base is engineered to (hopefully) not topple over, preventing spillage of the bottle's contents. But the wider base on the 32oz. and 64 oz. Bottles make it so they will not fit into most, if any, car cupholders. As an aside, this made me smile: pretty funny how Pelican needs to warn folks to not microwave a metal bottle…though I bet it would make for an excellent Slow Mo Guys video 😀 .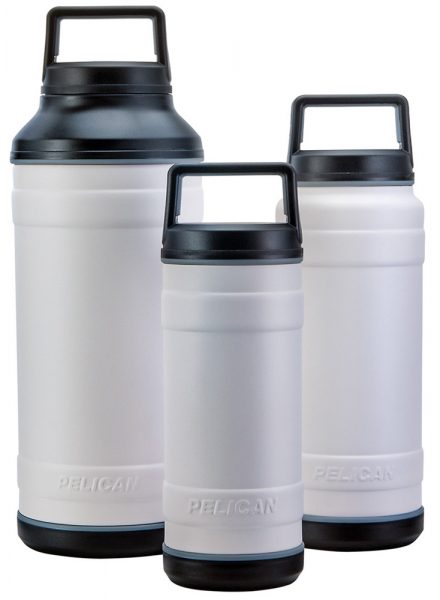 Pelican Bottles are available in black or white, with capacities of 18 oz., 32 oz., and 64 oz. Pelican Bottles come with a lifetime guarantee. I selected the 32oz. Pelican Bottle and it definitely fits the three bears scenario. Not too big and not too small, for me at least but your need may be different.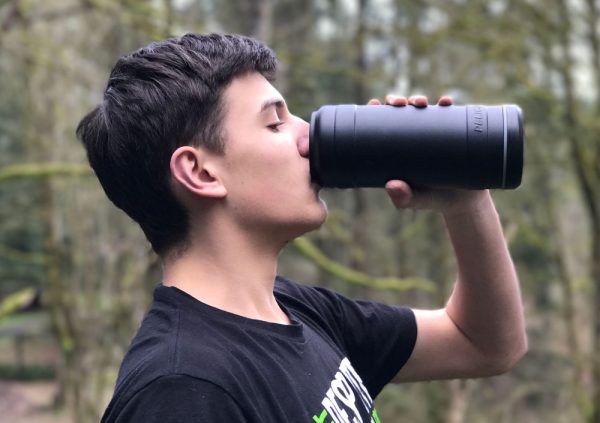 Now I grant you a thermos is not the most high-tech piece of hardware…no matter how nicely constructed. But the Pelican Bottle is an excellent addition to my EDC gear. I'm considering using the Pelican Bottle to upgrade my old plastic bottle I continue to reuse around the office or perhaps as a emergency source of water in my fun car. But whether you are going on a hike, long ride in a car, or bringing your favorite beverage to watch your kids sports team play, the Pelican Bottles is a great way to transport your hot or cold drinks with you.
Source: The sample for this review was provided by Pelican. Please visit their site for more info.

Product Information
Price:
$39.99
Manufacturer:
Pelican
Pros:

Very well made/solid construction
Quality materials
Easy to carry
Great thermal insulation
Good grippability

Cons: