We use affiliate links. If you buy something through the links on this page, we may earn a commission at no cost to you. Learn more.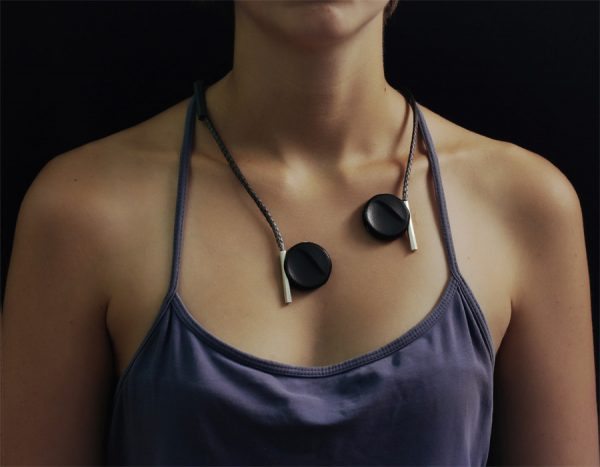 Carrying around our music is something that most people don't give a lot of thought to. We use headphones (wired or Bluetooth) to listen to our favorite tunes when out and about and don't even think about how we experience music – the fact that the sound is transmitted through the air to our ears. But what about those who are deaf or hearing impaired who do not experience sound as others do? An inventor/product developer named Liron Gino has developed a product called VIBEAT to address this issue.
VIBEAT is a wearable set of mobile modular devices that translate music into vibrations, thus conveying the feeling of music through an alternative sensory system. The design emphasizes mobility and versatility…
According to Dezeen, each of the modular discs connects to a music source via Bluetooth and may be worn in several different ways. It may be hung around the neck (as shown above), worn on the wrist, or clipped to clothing. These discs also have audio jacks to plug headphones into so that music can be shared with a hearing person. Currently, there is no news indicating when VIBEAT will be available or what the price point will be. For more information, please visit Liron Gino's website.