We use affiliate links. If you buy something through the links on this page, we may earn a commission at no cost to you. Learn more.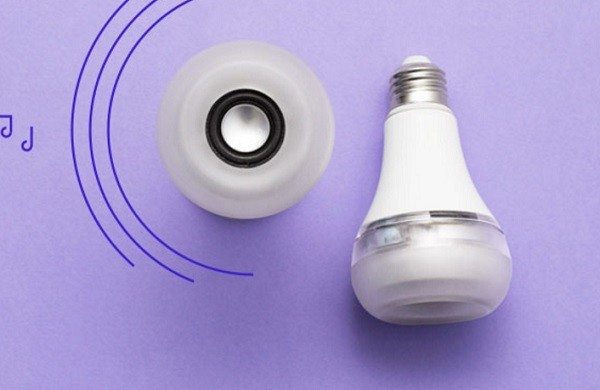 Who knew such creativity would explode with the phase out of incandescent bulbs back in 2007? Not me. In fact I stocked up on 100 watt bulbs which will now be available at a steep discount at my next garage sale.
We are seeing LEDs everywhere and doing so much more than most of us imagined just a few years ago.  One of the amazingly creative twists on the standard boring light bulb is the Twist, a wireless Bluetooth/Airplay speaker mashed into a smart LED light (like the peanut butter cup, it's so much more than either alone).  The Twist is a new smart bulb that boasts a premium sound and a self-adjusting LED light (it changes color depending on the time of day, blue-white in the morning and warm in the evening).  The Twist will fit into a standard light socket and is controlled with your smart phone.  Multiple Twists can be synchronized as you add more.  And a nice bonus, there's no hub unit necessary and no installation beyond twisting the Twist it into a standard light socket.
You can pre-order the Twist at hellotwist.com for $99 for one, $149 for 2 or $199 for a three pack. The Twist is scheduled to ship spring 2016.  When considering the price, it helps to think of it first as a premium speaker, then as a smart LED.