We use affiliate links. If you buy something through the links on this page, we may earn a commission at no cost to you. Learn more.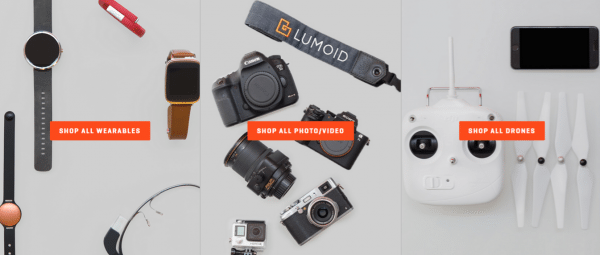 The high cost of many gadgets can make them a risky investment. What if you end up not liking or needing that expensive smartwatch you just purchased? Sure you can sell it on the internet, but you might end up taking a loss. I recently found out about a service, Lumoid, that will allow you to try cool tech before you purchase it.
Lumoid works by allowing you to choose from various gadget kits that include different items. Once you choose your kit, you pay a rental fee, and Lumoid sends you the devices to try for a few days to few weeks. At the end of the trial, you can choose to purchase any of the items you rented or send the items back.
There are currently three categories to choose from: wearables, photo/video, and drones. Each category has different priced packages for different rental periods.
It's a very interesting process, one that I will certainly experiment with. If you're interested, visit Lumoid for more info.