We use affiliate links. If you buy something through the links on this page, we may earn a commission at no cost to you. Learn more.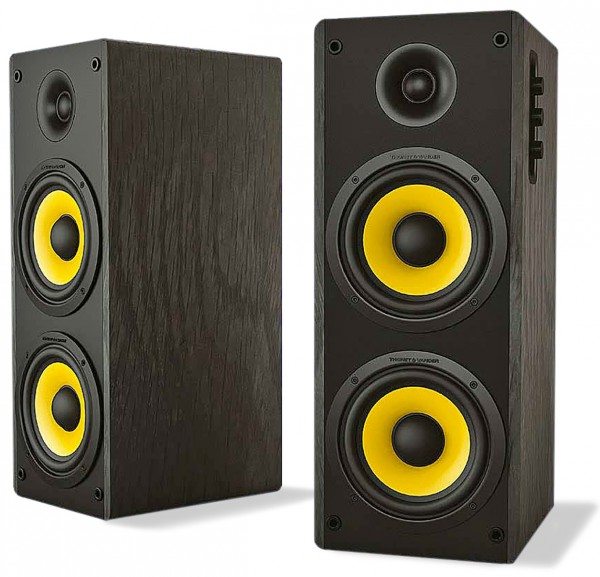 When I reviewed the Thonet and Vander Kürbis Bt Bluetooth speaker, I was impressed how such an inexpensive speaker could sound so good. Thonet and Vander are new to the U.S. market and are expanding their product selection with the new Hoch speaker. The Hoch and Kürbis speakers are identical looking except the Hoch is one extra woofer taller, so each speaker has two 5.25 in. aramid fiber woofers with a 1 in. silk tweeter. This should result in a bigger, more full sound than the Kürbis.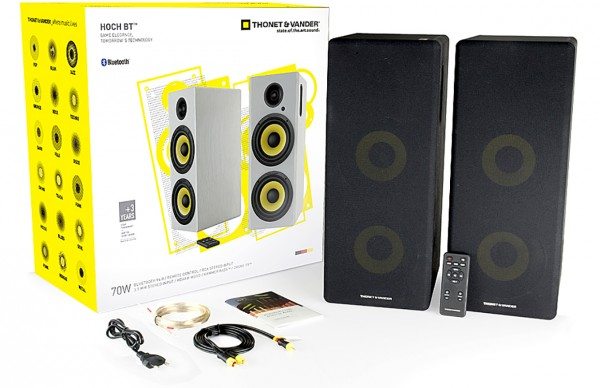 And like the Kürbis, the Hoch speaker comes with Bluetooth 4.0 with the patented Hammer Bass and Drone FX for clearer sound. For the audio geeks, the specs are impressive: Power output is 70 watts combined (35W + 35W) which should fill any home office or small living room with plenty of volume. Frequency response is 50Hz-20kHz which is quite good for speakers in its price range. The size is 18 in. x 7.1 in. x 9 in.
The Thonet and Vander Hoch Bt Bluetooth speaker comes in Black or white and sells for $299.99. It's available now through MicroCenter, Brandsmart, Newegg, Tiger Direct and amazon.com. Visit Thonet and Vander for more information.