We use affiliate links. If you buy something through the links on this page, we may earn a commission at no cost to you. Learn more.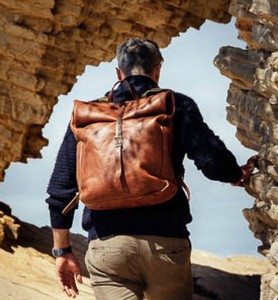 The Whipping Post roll top backpack is a nice looking bag reminiscent of days gone by. This backpack is made of brown polished leather with a vintage look and feel that reminds me of walking to school a hundred years ago. The rustic bag is large enough to hold a laptop along with your daily gear. Let's take a closer look at this old-school gear bag. 
Note: Images can be clicked to view a larger size.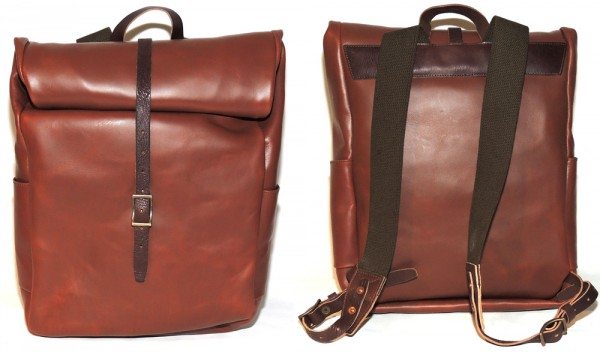 The Whipping Post roll top backpack is handmade from 100% vegetable tanned leather. The backpack has a distinctive look and design that forgoes the standard zipper for a roll top, buckle strap closure system.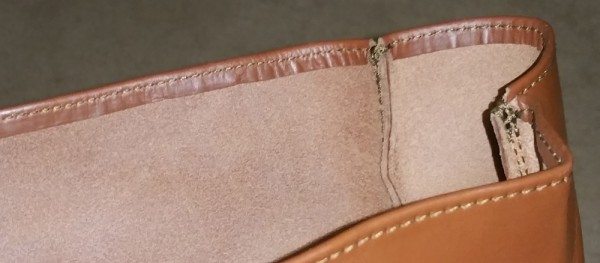 The leather is soft, supple and moderately thick meant to be rolled closed countless times. The stitching holding the pieces of leather together and edging are nicely done. The bag is internally stitched.
Specifications:
100% vegetable tanned leather
Adjustable, webbed canvas straps
Internal zippered pocket, two side pockets
16″ x 12.5″ x 4 " (when rolled), 4lbs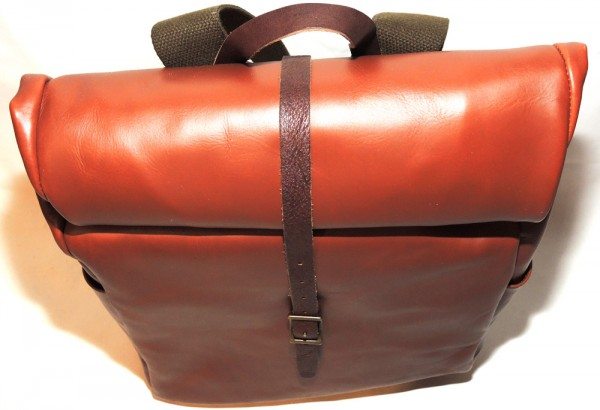 The Whipping Post backpack's design definitely gives it a distinctive and unique look. The thin, dark brown leather closure strap only adds to the old time look of the bag. By keeping it simple, there are fewer failure points (aka no zippers, snaps, or buttons). Fill it up, then roll it down as far as you need to keep everything safe from the elements. While it is not waterproof, it should be able to withstand most weather events.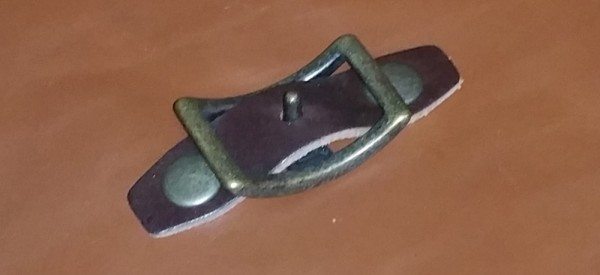 Although not reinforced with stitching, the main buckle is attached to the leather with two brass rivets and a small leather strap.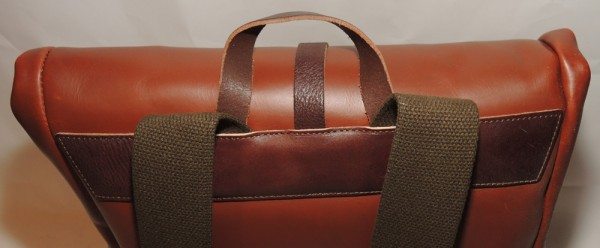 The straps on the roll top backpack are made from thick webbed canvas. The Whipping Post reinforces the back straps, handle and closure strap with an additional piece of leather stitched across the upper portion of the back of the bag. The straps are not padded but comfortable enough.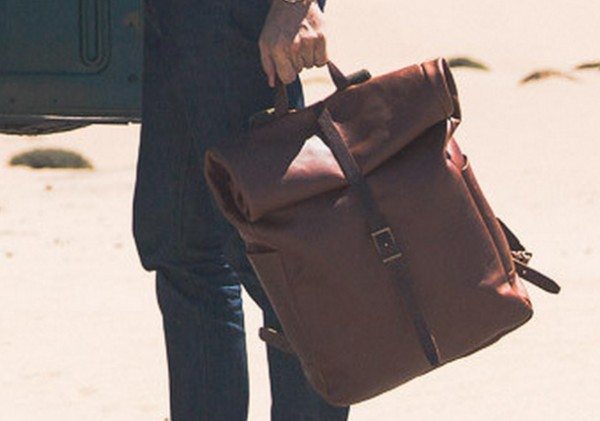 The top handle is not padded either but seems engineered as more of a grab and go option than to carry the bag long term that way.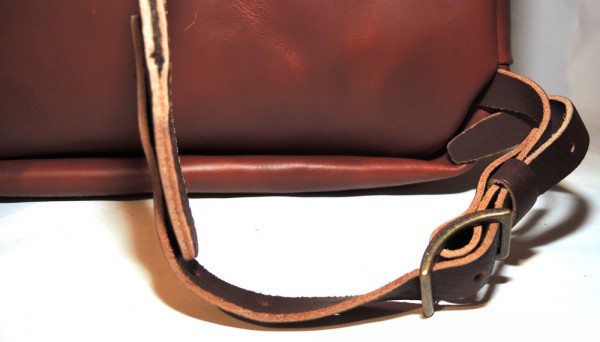 The back straps are each stitched into the leather at the corners of the bag. The straps are adjustable, using a buckle system to lengthen/tighten them as desired.

On each side of the backpack is a vertical slipper pocket sized to hold a powerbar or other not-too-large item.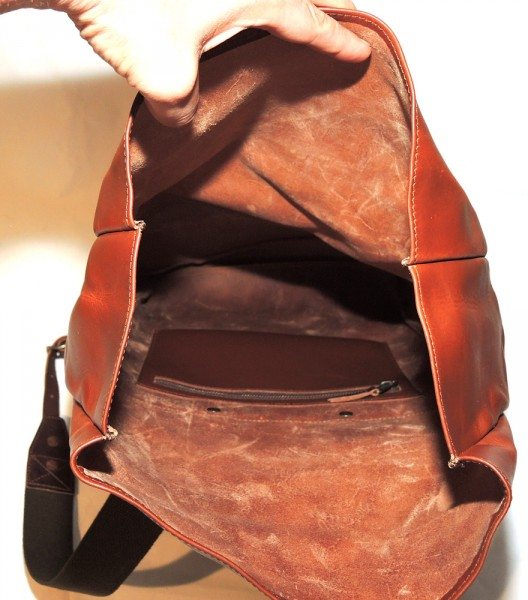 The inside of the roll top backpack is primarily an empty void with zero organizational engineering built into it other than a small zippered slipper pocket. The bag's dimensions are 16″ x 12.5″ x 4 " (when rolled) capable of holding a moderately sized laptop, power cables and a decent amount of tech accessories/gear. Being the AR guy that I am, I would definitely keep my laptop in a slipper case while in the backpack to keep everything from being scratched up.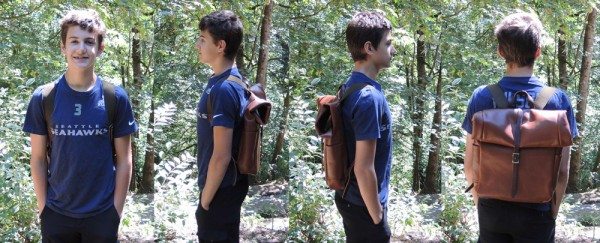 The bag itself weighs in @4lbs, so it's heavier than the normal canvas messenger bag. With all my gear the total weight is about 8 pounds. Here is the Gadgeteer Kid wearing it with approximately 6 pounds of his gear (13″ MBPro, iPad, cables, sunglasses, etc) making for a total weight of 10 pounds. According to some of my teenage associates, the look of this bag would fall into the 'hipster' arena but I am old and would not know. I would not take this bag into a big meeting, but I could definitely see a twenty-something walking around Seattle or Portland with it on their back or taking it for a day hike.
The Whipping Post roll top bag is about as simple as it gets, but it's well made with quality materials and a distinctive look, meant to last years, if not decades of solid use. Compared to other leather bags we have reviewed, the roll top bag is moderately priced at $210…a fraction of cost of a Saddleback or a Colonel Littleton bag. It lacks a bit of the spit and polish those bags have but its old-school, hipster look is what, I believe, the designers at the Whipping Post were going for.
Source: The sample for this review was provided by The Whipping Post. Please visit their site for more info.
Product Information
Price:
$210.00
Manufacturer:
Whipping Post
Pros:

Made from soft thick leather
Quality craftsmanship
Rugged old-school style
Unique roll top design

Cons:

No tech-space/organization