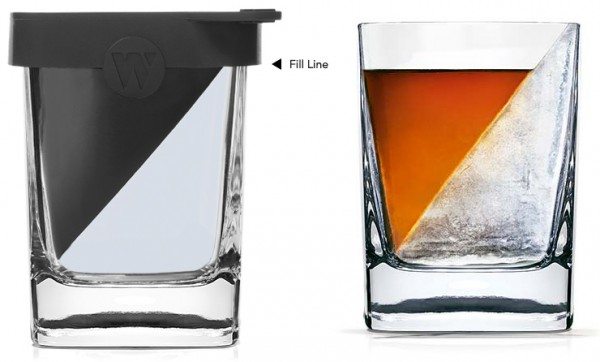 Corkcicle says the Whiskey Wedge is the artful way to a perfectly chilled, but not watered down, drink.  The Whiskey Wedge includes a glass and a silicone wedge.  To prepare the glass for use, you insert the silicone form into the glass, then fill the glass with water through the opening in the top of the form.  After four hours in the freezer, you have a wedge of ice that will cool your drink, but it won't melt and water down your beverage as quickly as cubes because it has less surface area.  Corkcicle says the Whiskey Wedge is perfect for serving whiskey, bourbon, scotch, vodka, and tequila.
The Whiskey Wedge with one glass and one silicone form is $17.95 from Corkcicle.
Some of our links in posts like this one are affiliate links, which means that we may receive a small commission on purchases at no cost to you.