We use affiliate links. If you buy something through the links on this page, we may earn a commission at no cost to you. Learn more.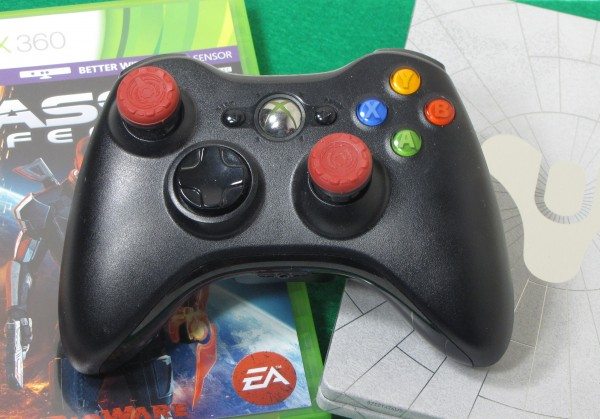 If you are a video gamer you know we are all looking for that competitive edge. You don't have to be a hardcore gamer to want to perform well while playing your favorite games. Kontrol Freek knows this and have developed a whole line devices that attached to the joy sticks of your gaming controller allowing you to improve your game. The folks at Kontrol Frek were nice enough to send me a set of FPS Freek Justice (based on the Gears of War game series) to test out on my XBOX 360.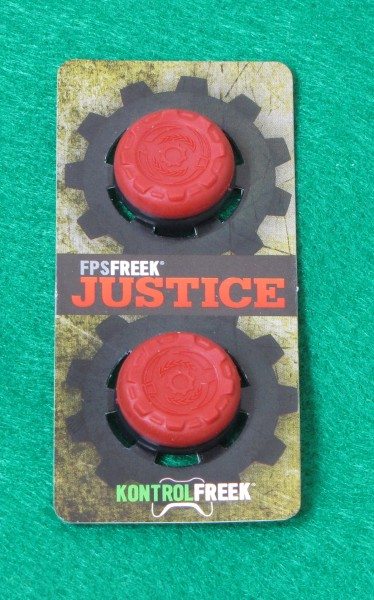 First a little about my gaming style and why the FPS Freek Justice were the right product for me. I am what you would consider a casual/social gamer. I tend to play a lot of shooter style games, Destiny being the latest. I also have smaller hands and fingers, so finding the right set of Kontrol Freek joy stick covers are important. Having said all of that, I chose my set based on the type of games I play, First Person Shooters (FPS) and the height they added to the joysticks on my controller. The FPS Freek Justice seemed the right choice for me.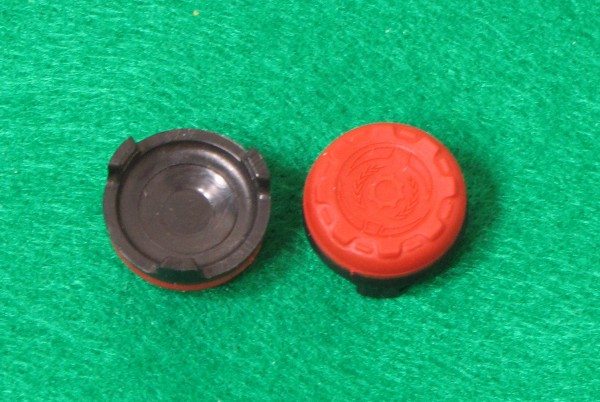 On the Kontrol Freek web page they have a page about "The Science" and it has the following statement:
"KontrolFreek creates products that help competitive gamers win. Our patent pending products are designed to elevate your gaming experience, by improving your performance while reducing fatigue. Each KontrolFreek product is carefully engineered to reduce force inputs while increasing player comfort, helping you improve your accuracy and decrease your reaction time. Our products are based on the latest science in controller ergonomics, adding comfort to your gaming experience".
They sum it up better than I could.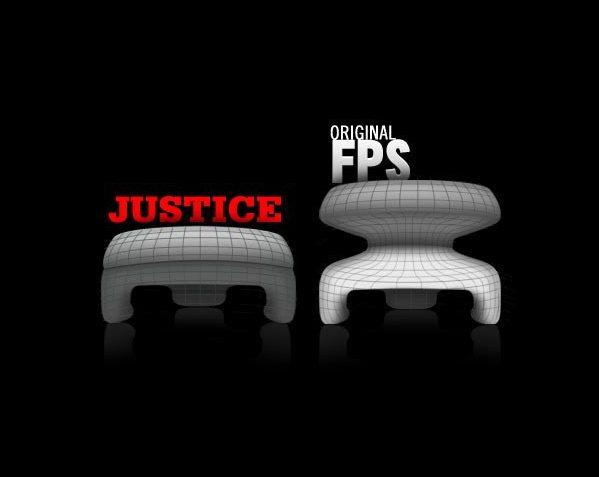 As you can see from the above illustration, the FPS Freek Justice has a lower profile than the original FPS models. That profile allows a person with smaller hands and fingers to use this kind of device. Another key to finding the right Kontrol Freek for you is the top of the joy stick cover. Is it concave or convex, Kontrol Freek makes them both ways.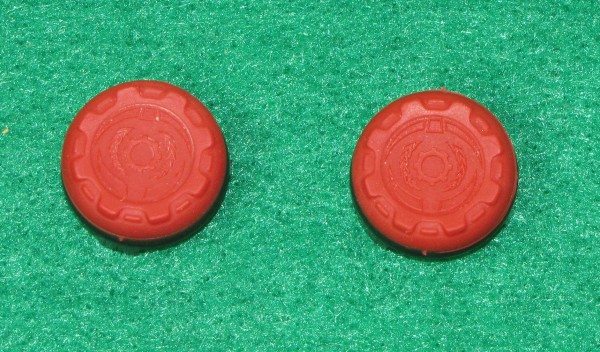 The top of the FPS Freek Justice is red and has a firm rubbery feel to them. As you can see they are concave and have a molded in texture for better feel and grip.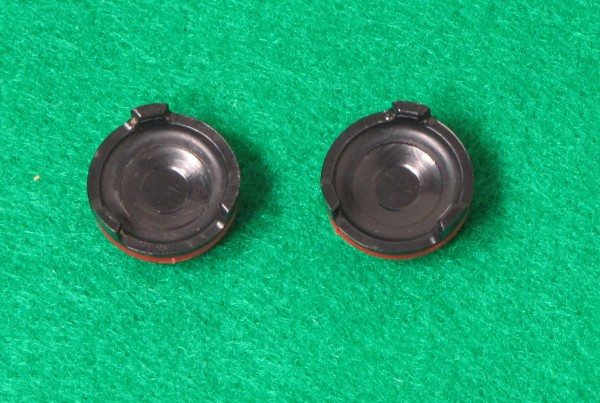 The bottom of the FPS Freek Justice is made out of plastic and has extended arms that allow it to attach to the joystick of your gaming controller. They FPS Freek Justice fits snug and flush on your joystick.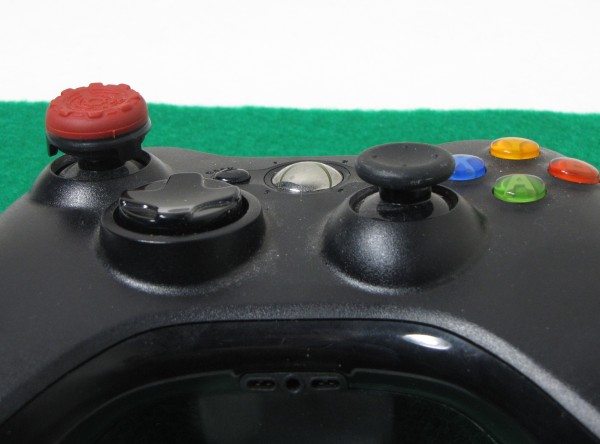 As you can see when you add the FPS Freek Justice to your controller you get extended height and more thickness to the business end of your joystick. All of this, in theory helps your game play.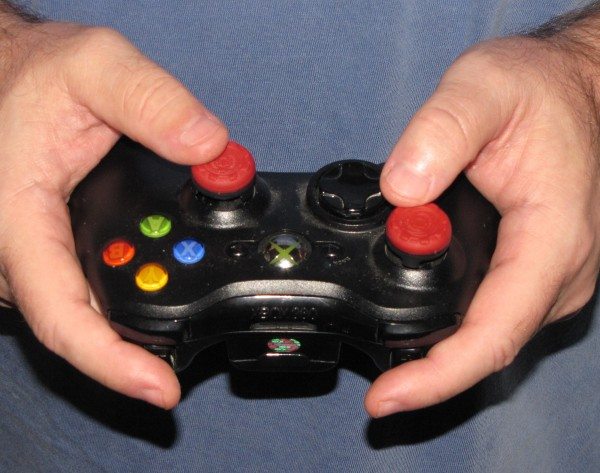 The important thing here is how did they work? I must say they worked rather well. I don't know if they brought my KDR (Kill to Death Ratio) down any but they did provide positive feed back. The height was good for me and the larger knob on top of my joystick made it feel like I was moving easier and with more control. The only issue I had with the FPS Justice was having the left one pop off occasionally. This is not so much a design issue as it is a spastic game player issue. I tend to use/manipulate my joysticks from the side and when I get into intense combat situations I push harder, thus the attachment came off. I will say that it only happened twice but you should be aware of this, especially if you are going to use some of the taller Kontrol Freek models.
So, What's my bottom line here? I like them. The Kontrol Freek FPS Justice worked good for me. They are well made, fit great to the joysticks on my controller and can made my gaming experience more enjoyable. At $13.99 for the FPS Freek Justice set I tested and other sets starting at $10.99, Kontrol Freek probably has a set of controller add ons to fit your gaming style. If you are looking to upgrade your game you should check them out. They are available for the Xbox, Xbox One, Playstations 3 and 4.
Source: The sample for this review was provided by Kontrol Freek. Visit their site for more info.

Product Information
Price:
$13.99
Manufacturer:
Kontrol Freek
Requirements:

Xbox, Xbox One, Playstation 3 or Playstation 4

Pros:

Work well
Well Made
High cool factor
Several models to choose from

Cons: