We use affiliate links. If you buy something through the links on this page, we may earn a commission at no cost to you. Learn more.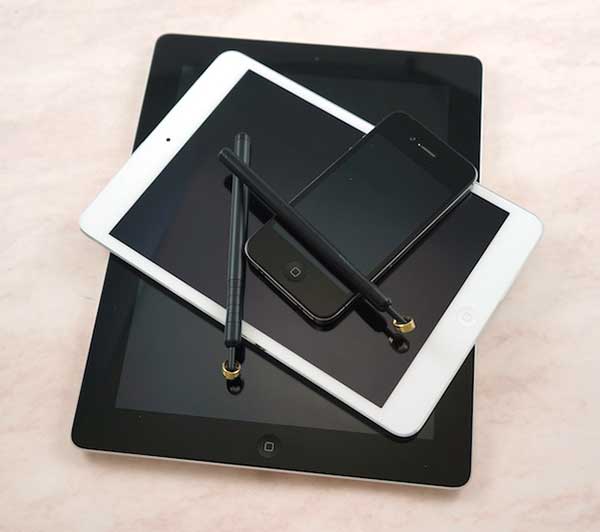 It's been over 10 years since we have talked about a new stylus from PDA Panache. Back in 2004 and earlier, Judie and I reviewed many of their iconic orange tipped styluses for our Palm Pilots and Pocket PC PDAs. Those were the good old days when device screens were resistive instead of capacitive. Back when you had to tap the screen with a stylus to interact with it instead of swipe it with your finger. I miss those days when PDAs were something new and unique, but do I miss resistive screens? Ummmm, no. I'll stick with today's capacitive displays thank you very much. That's why I was pretty excited and curious when I stumbled upon the new Capacitive Industrial Stylus from PDA Panache. It's made of black anodized aluminum and has a pivoting alloy see-through ring instead of an orange tip. The pivoting ring aids in accuracy for drawing and text entry. This stylus is made entirely in the U.S.A. by PDA Panache. The version that you see here is priced at $24.95. They also offer other versions of this stylus that include a tether that sell for as much as $35.95
Visit PDA Panache for more info about the Capacitive Industrial Stylus.