We use affiliate links. If you buy something through the links on this page, we may earn a commission at no cost to you. Learn more.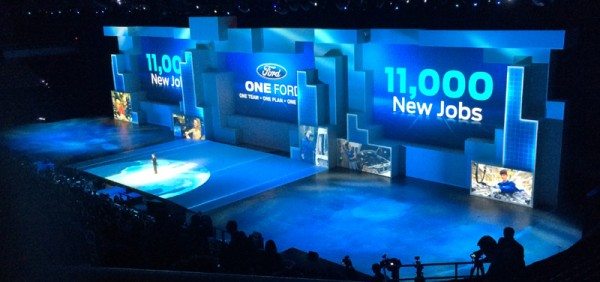 Last week I was lucky enough to attend the North American International Auto Show (NAIAS) as part of the NAIAS Blogger Experience with Ford. Now, you may wonder what an auto show has to do with The Gadgeteer, but if you look at how much our electronics have been integrated into our vehicles, it doesn't seem odd at all.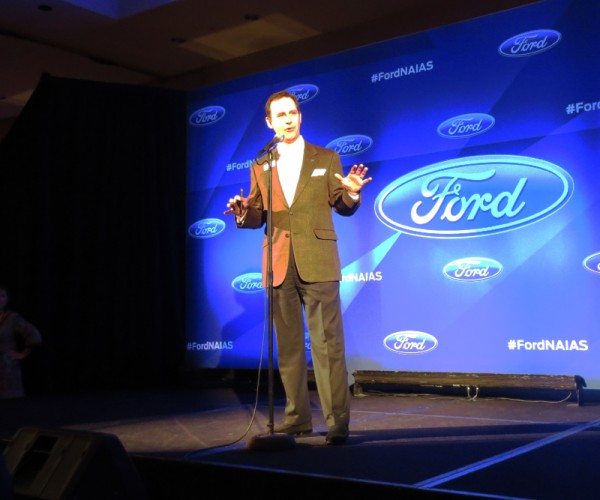 We were greeted and briefed on Sunday evening about our next two days by Scott Monty, Ford's global digital/multimedia communications manager, and then, after hearing a few stories from a group called The Moth, we retired to our rooms.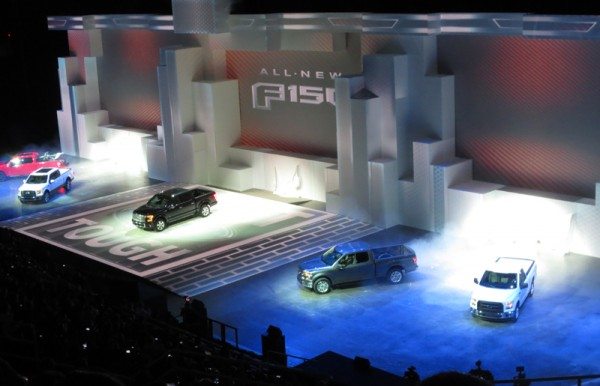 Monday was when the real fun started. We were bussed from the hotel to the auto show at Cobo Hall in downtown Detroit and attended the Ford press conference at the Joe Louis Arena, where they revealed the newest model of the F-150. After the press conference, we were able to go down and view the new F-150s and ask questions. We then were able to view the main show and attend multiple Ford seminars going on in their Blue Oval room, located within the Grand Riverview Ballroom.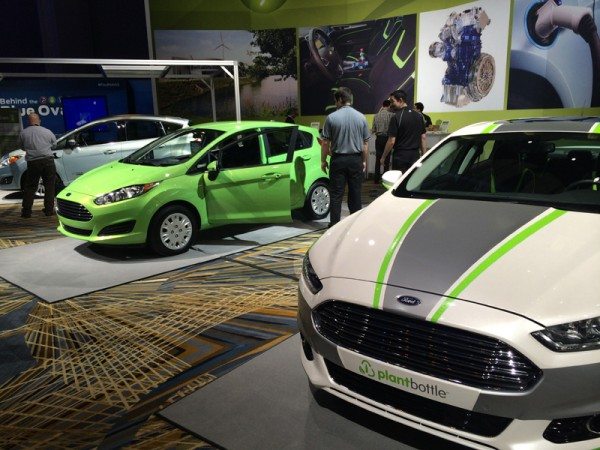 The theme Ford had for NAIAS 2014 was "Behind the Blue Oval." The center of the Blue Oval was where all of the Ford presentations for the bloggers were located, and the room itself was then split into four quarters with each representing a different aspect of Ford; Smart, Quality, Green, and Safe. The "Smart" section had information on 3D printing, one of their self-driving cars, and information about 3D testing.  The "Quality" section had a really interesting clay model of the new Mustang, while the "Green" dealt with sustainability and had their C-Max Energi electric hybrid showcased. Lastly, the "Safe" section dealt with driver assistance and amusingly enough, had a pregnancy belly that you could try on. The above picture is of the "Green" section where the hybrid/electric cars were.
There were several seminars that went on throughout the day. The two I found the most interesting were the 2014 trends overview with Sheryl Connelly and the insights and product development of the new F-150.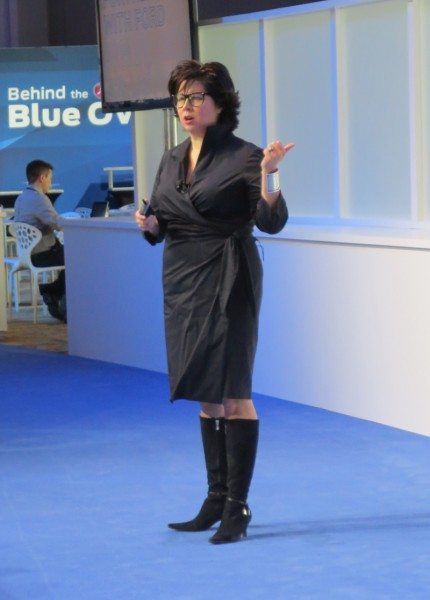 The trends overview looked at what will be needed in the future and how it may be used in the next generation of Ford vehicles. They used Ford Sync as an example, using voice commands and keeping your hands on the steering wheel and away from your phone, and a do not disturb button for those who want to focus simply on driving. They also mentioned how they are looking to bring in tech to help make commutes that are becoming increasingly longer, bearable.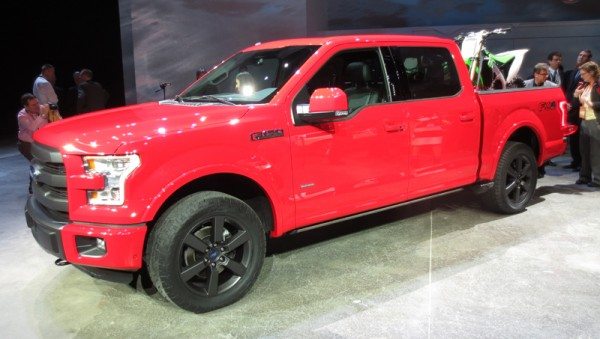 Since they revealed the F-150, I was definitely interested in how they went about developing it. I didn't know that they used radars for blind-spot monitoring. They added several features based off of what truck users said they wanted most: a lighted box, a remote tailgate, and the ability to plug in tools via the 400W / 110V power outlets in the cab are just a few examples. It was good to see and hear that Ford listens to its customers when developing their next-gen vehicles.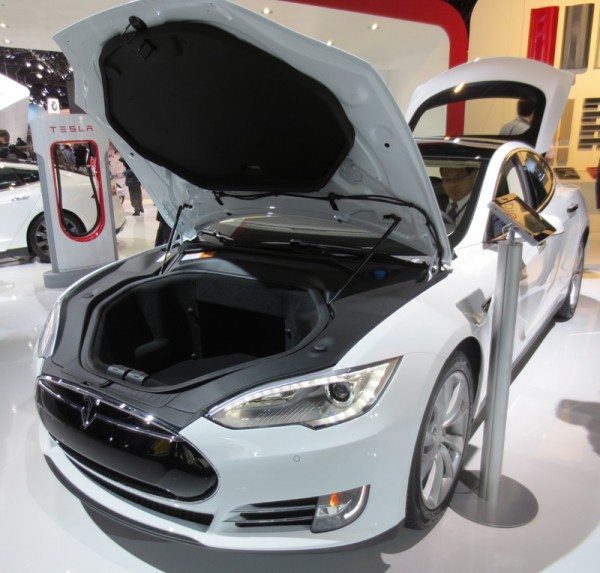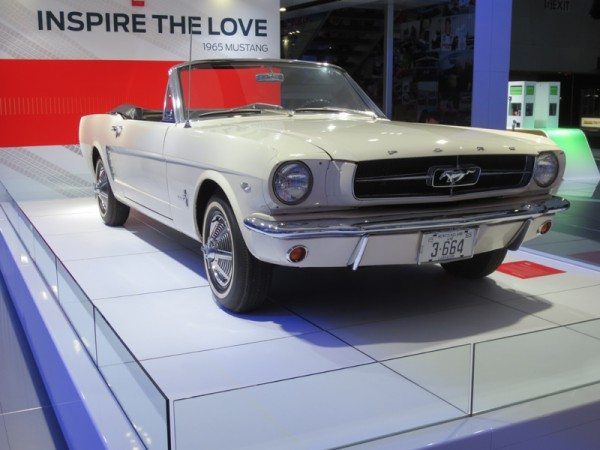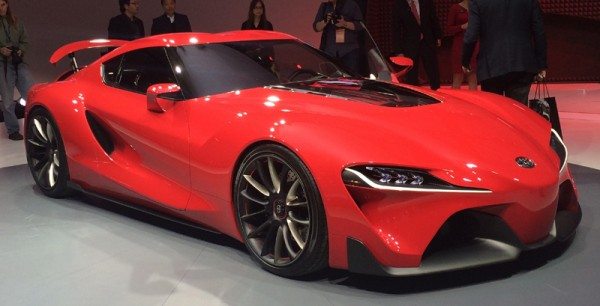 In between seminars we had time to go check out the auto show itself. I was in awe seeing so many different brands and vehicles in one space! Every brand had a gorgeous setup. Three of the most memorable vehicles I saw was a Tesla, an old 1965 Ford Mustang in pristine condition, and the new Toyota FT-1. (The pictures above are in order of Tesla, Mustang, FT-1) It would have taken hours upon hours to go through each exhibit in depth.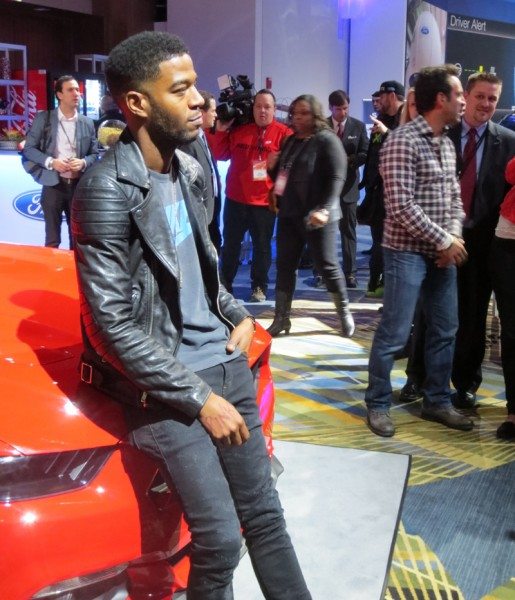 After the seminars, we were all gathered together for a 20 minute screening of the new "Need for Speed" movie with an introduction by director Scott Waugh and one of the actors, Scott Mescudi. They also had the Mustang driven in the movie in the Blue Oval room. It was quite cool to see an actor in person!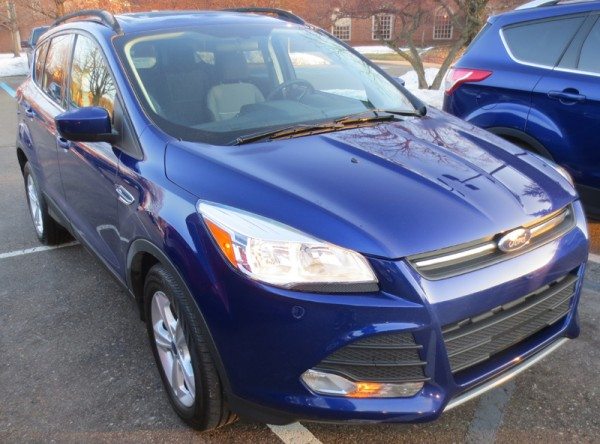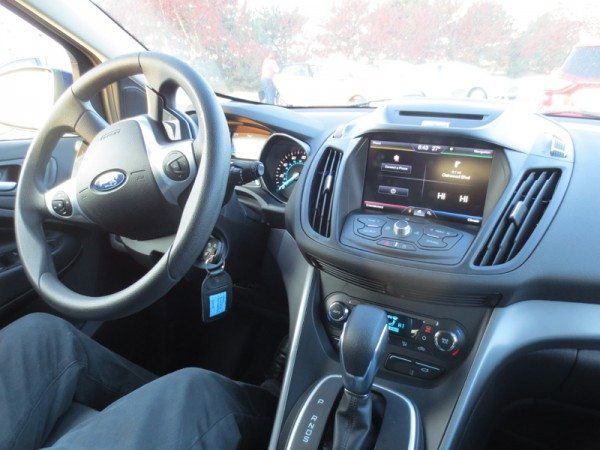 On day 2, we traveled to the Dearborn Inn for a test drive and two more in-depth seminars. Since I was in group A, I was assigned to a test drive first. The first night we arrived, we were asked to fill out a brief survey to match us up with a vehicle. I found it amusing that they initially matched me with a Focus, since that is what I drive at home. In the end, I drove a Ford Escape. The Escape, though being a standard SE model, had many features inside that my similar-modeled Focus does not, including built-in navigation. On my way back, I attempted to use the navigation to get back to the Dearborn Inn via Sync, and it was much too complicated for me to use while driving. It was nice to use while stopped though.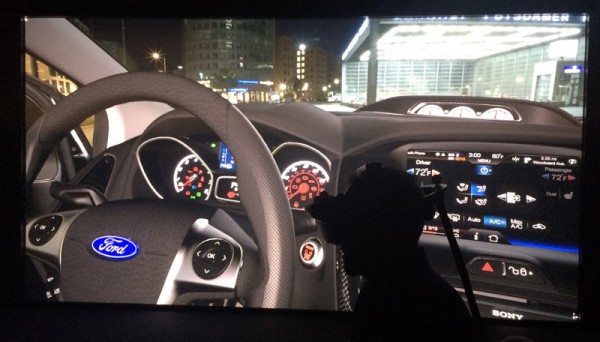 After we got back we broke off into seminars. The first seminar I attended was the CAVE/Virtual Reality demo. This technology uses a headset similar to the Oculus Rift to interact with a vehicle. With this, they can look inside of a vehicle as if they were in the real thing, while talking to someone in another country and see what they see, or they can look at prototypes of vehicles in development to see what may need tweaked and where. This technology has been in development for 10 years, but only within the past two years has it become a tool that Ford uses. The giant screen that you see in the picture above is what the headset wearer sees. We were looking into a Ford Focus ST for our demo.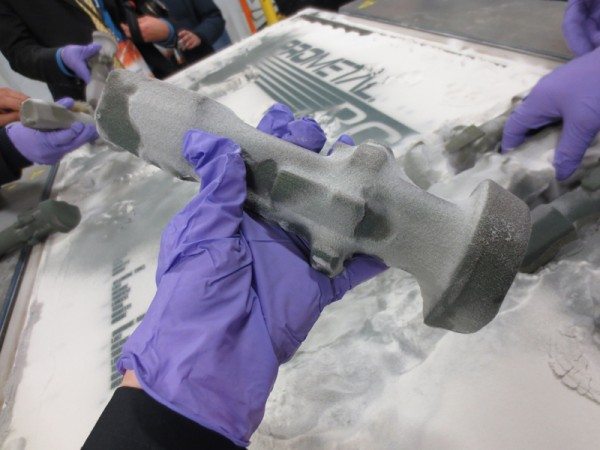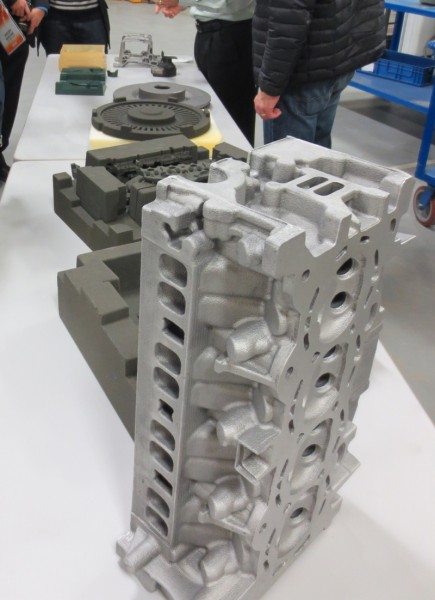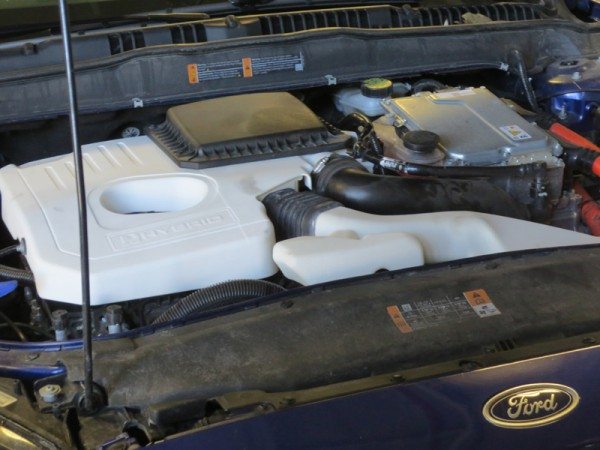 The last session on my agenda was for a 3D-printing eemo. I knew that 3D printing was in the manufacturing business, but until now, I didn't realize how useful it truly was. Prior to 3D printing, an engineer would create a computer model of a part and then send that off to be developed. 3D printing allowed Ford to take the model and print the part right there from the ground up. If something was off, they could simply adjust the model and re-print. This cut the time for parts to be made from 2-3 weeks to mere days. They can also use some of these prototype parts in the vehicles themselves to see how well they will work as a finished product. The picture above is of a vehicle with the 3D printed parts (the bright white parts) installed.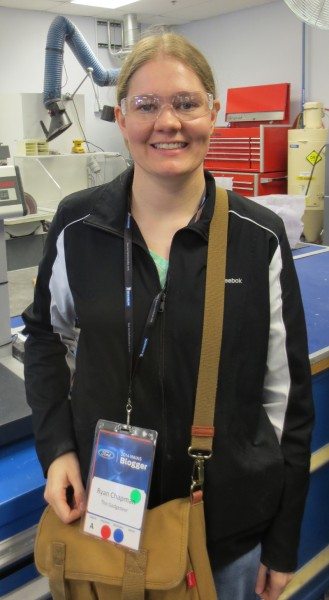 Overall, this trip was fascinating and educational. Not only did I get to see the reveal of the F-150 and the new Mustang in person, but I was able to hear about the design process, trends, technology in the vehicles, and much more. The CEO, Alan Mulally, even had a Q&A session where he answered questions from several bloggers with what to me seemed like genuine answers rather than scripted ones. I came away with the knowledge that my favorite car brand, Ford, really does care about what their customers may want in a vehicle and are looking towards the future, wherever the future takes us.