We use affiliate links. If you buy something through the links on this page, we may earn a commission at no cost to you. Learn more.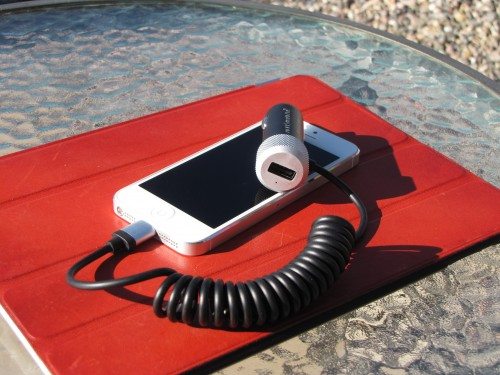 iPhone car chargers, cannot live without them, good quality reliable well made ones are often hard to come by. And, when you do find a good one to use you have to supply your own cable to use with it. And, what happens if you need to charge another device while charging your iPhone? The folks at Just Mobile have come up with a practical solution to that dilemma with the introduction of their Highway Duo.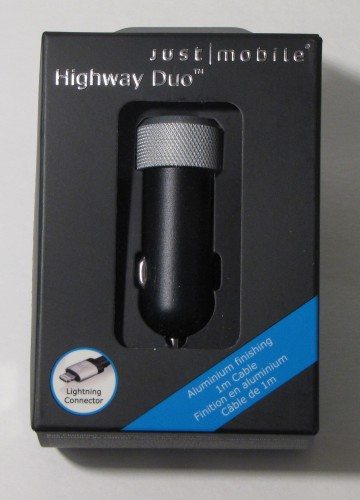 I know, I know, not everyone has an iPhone or even an iPhone with a Lightning connector but for those of us who do it is nice that someone has come up with a simple solution to not only charge our phones but allow us the ability to help other non iPhone users to charge their devices. The Highway Duo features:
1m coiled Lightning cable with 2.1A output for fast charge
Apple certified – Works with iPod, iPhone & iPad
USB port with 1A output
Fused for surge protection
Green micro-LED power light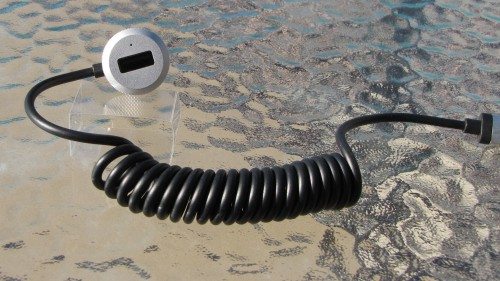 The Highway Duo has a nice aluminum cap that has a 1A USB charging port and on the side it has a coiled Lightning connector to plug into your iPhone or any other device that uses the Apple Lightning connector. The top also features a LED power light. The fit and finish on the Highway Duo was on par and what you would expect from Just Mobile products, it was excellent.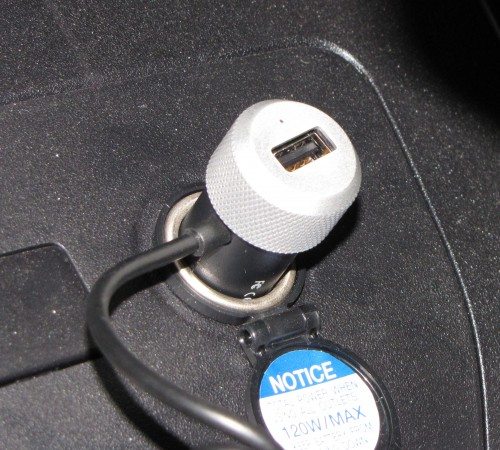 The fit of the Highway Duo into the power ports I tested it in was firm and snug. When you plug it in you know it is not going anywhere. The green LED came on when power to the Highway Duo was available. While I am talking about power, another feature of the Highway Duo is the built-in fuse to protect your devices from power surges.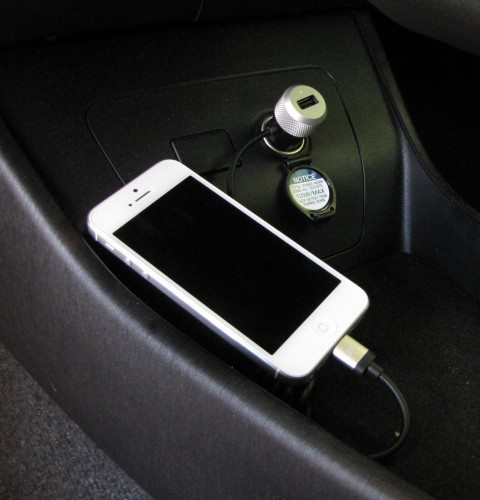 Charging my iPhone was as simple as plugging the Highway Duo into the charging port and plugging the Lightning connector into my phone. For some people the coiled cord may be a hit or miss design issue depending on where their power port is in connection to where they will need to rest their phone while charging but for me it was not an issue. The lightning connector end fit snuggly into my iPhones charging port even with my bumper case on.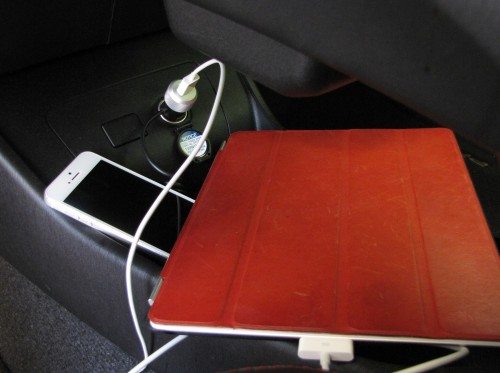 Using the USB port to charge other non Lightning connector devices was as simple as plugging the charging cable into the USB slot. I did test the Highway Duo for its ability to charge to devices at once and it worked well.
Now for the bad news on this product, for all I love about the Highway Duo, it has a design flaw that really irks me. The charger does not work with their own AluFrame cell phone case. I could understand not working with other cases not designed by them but not to be able to work with their own case is a major issue with me.
So what's my bottom line on the Just Mobile Highway Duo? I like it, with its built-in Lightning charging cable, the USB charging port and well made construction it works well. As I stated above the fact that it will not work with their own case does irk me, but at $39.95 from the Just Mobile website you would probably pay close to that amount for a high quality charger and a second Lightning cable anyway so why not have both combined.
Product Information
Price:
$39.95
Manufacturer:
Just Mobile
Retailer:
Just Mobile
Requirements:
Pros:

High quality
Built in Lightning cable
Built in surge protector
USB port

Cons:

Will not work with their own and other iPhone cases