We use affiliate links. If you buy something through the links on this page, we may earn a commission at no cost to you. Learn more.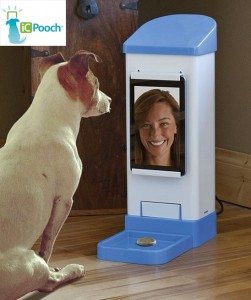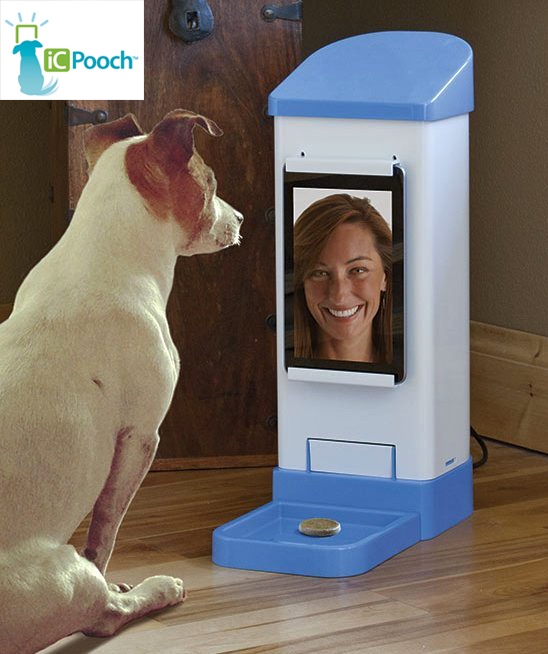 Brooke Martin, a 13 year-old aspiring scientist from Spokane Washington, has recently been named a top-ten finalist in the nationwide 2013 Discovery Education 3M Young Scientist Challenge.  Her entry, a product called iCPooch, is designed to help dogs (and their owners) with the separation anxiety that often comes from being apart. We've all witnessed those bad pet behaviors that crop up when you're away from your dog for a long stretch; getting in the trash, relieving themselves on your favorite rug, chewing on a pricey pair of shoes, or scratching away at the already seen-better-days wallpaper in the bathroom.
iCPooch helps to sooth your dog by allowing them to see and hear your familiar, caring face and voice.  Using two-way Skype video chat (auto-answer mode) with a smartphone or tablet that's attached to a wireless electronic treat dispenser, you can pacify your pooch's nerves at a dog's-eye level from virtually anywhere.  I can imagine this being used for kitties, too.
The unit uses a Raspberry Pi, WiFi-enabled motherboard to connect to your wireless home network and an attached motor to dispense the treat.  Login through an iCPooch password protected web portal using any internet-connected device (regardless of operating system) from afar to send a "drop treat" signal to the unit.
iCPooch is a current Kickstarter project with a pledge goal of $70,000.  The funding period ends Tuesday October 1st, 2013 at 2:08am EDT.  A pledge of $99 or more will get you one iCPooch device and a sample of the iCPooch dog cookies.