We use affiliate links. If you buy something through the links on this page, we may earn a commission at no cost to you. Learn more.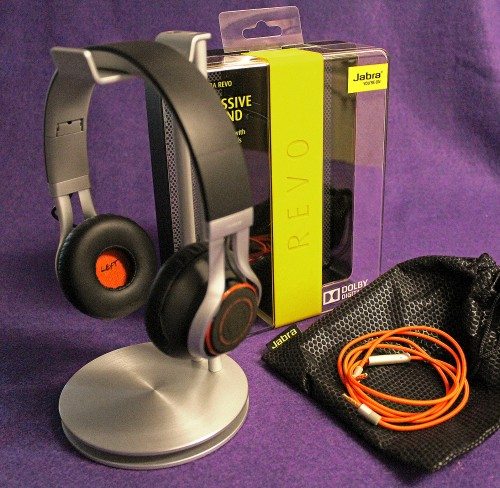 The name Jabra should be common to anyone who uses their smartphone as an extension of themselves. They have been making wireless headsets for years and have developed a well-deserved following. Recently, Jabra has jumped into the highly competitive headphone arena with the Vox earphones and Revo (wired and wireless) headphones. This review will cover the wired version of the Revo.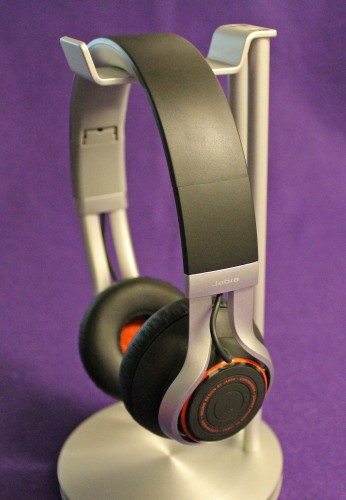 The first thing you notice about the Revo headphones is its good looks. It amazes me how some companies can make headphone design look so easy. Only when you see less-successful efforts, do you realize how difficult it is to achieve good design. Jabra's Revo headphones are simply beautiful. The black and silver colors are accentuated with bright orange speaker covers and cord. There is even a bit of whimsy in the design. It looks like someone took a marker and wrote Left in the left earpiece and Right in the right one. It sure beats the sterile embossed R and L most headphones have.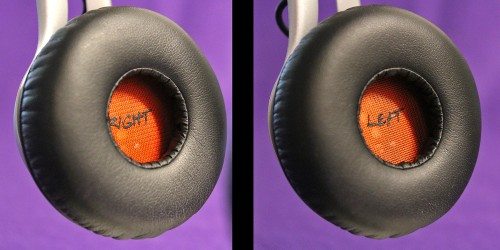 However, design isn't everything. If the headphones have shoddy construction and/or bad sound, then the looks are wasted. Fortunately, the Jabra Revo headphones are made about as well as the exterior would imply. I say "about" because there are a couple of minor hardware issues that caught my attention. The rotating earpieces can make a rattling sound as they bump the aluminum frame if shaken. It doesn't feel loose or cheap, but the sound it makes is not reassuring. Also, there are no audible or visual markers for headband adjustment. If I didn't already have it set at max for my big head and had to regularly adjust for fit, it would bother me.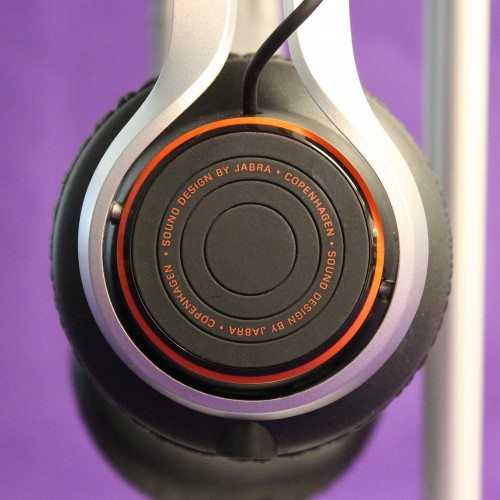 Despite this nitpicking on my part, the Revo headphones are well-made and extremely comfortable for extended listening. I've said before that my desk job allows me to listen to headphones/earphones for hours on end. It's a great test for durability and comfort. Jabra goes out of its way to promote the Revo's durability. In an online video, they show all the stress tests they perform. The aluminum frame and stainless steel hinges are repeatedly twisted and folded beyond what would be considered normal use.

The Revo headphones fold into themselves which makes them easy to use for commuting. They also come with an attached mic/inline control for use with mobile phones. Unfortunately, only an admittedly cool-looking bag is provided for protection – no hard case. A case should be a requirement for headphones made for travel.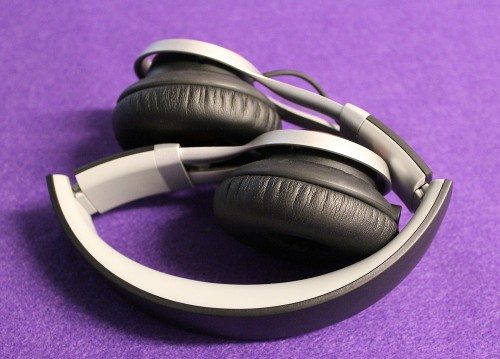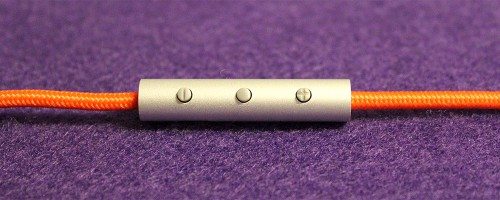 The Revo headphones sound as comfortable as they feel, but if total accuracy is your goal, look elsewhere. Even so, they never became tiring, and it never crossed my mind to swap them for a more accurate sounding pair. Why? Well, some music just sounds better with warmer, less pristine phones. Classic rock, vocals, electronica and hip-hop are served well. Jazz and classical require more detail than the Revos can deliver.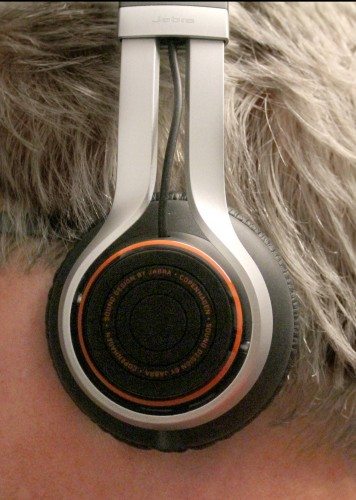 One song I could listen to repeatedly is "Dirty Laundry" by Don Henley. It begins with a heartbeat-like synth throbbing that sounds potent without being unpleasantly boomy. I know I've used this word too much in this review, but this song is fun with the Revos! Only when the volume is pushed to a punishing level do the headphones push back with harsh highs.
The same is true on "Trans Europa Express" by Kraftwerk, only more so. There is a lot of sibilance (that excessive Ssss sound), and it's not pretty. Too bad, because the bass is just right. "Europa Endlos" suffers from the same fate. This only proves that the Revo headphones can't fix everything.
A less taxing song is a duet between Emmylou Harris and Dire Straits' Mark Knoffler – "This Is Us." I say less taxing because the highs are dialed down with an emphasis on the mids and bass. That's where the Revos are most comfortable.
The 40th anniversary remaster of The Doors song, "Touch Me," is wonderful. Lead singer Jim Morrison's growly vocal in the song's intro is great, and the Revos are perfect for bringing out all of his cynicism. Even the horns that close the song are spot-on. Horns can easily become unpleasant and harsh sounding with some headphones, but not with the Revos.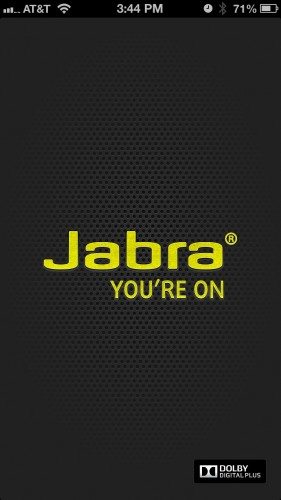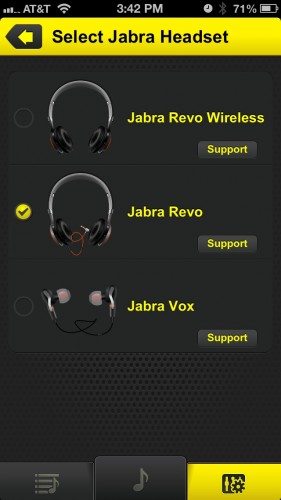 The previously mentioned examples are a good selection of how the Revos sound, but Jabra has also added the Jabra Sound App – a free music player app that works exclusively with their products. I have had issues with other included, free music players from various headphone makers. While these other apps do improve the audio, the songs usually sound worse with the enhancement turned off. When the player's audio improvements are activated, then of course the song sounds better – but that's not a fair test.
It's different with Jabra's player, which was co-developed with Dolby Labs. Music played using their player with the Dolby button turned off sounded exactly the same as straight from iPhone's default player, so I knew that any improvement from the Dolby button would be a true test. And there was definite improvement. The music was a bit clearer sounding with slightly increased volume and an expanded soundstage. Soundstage is an awareness of instrument placement when listening. Some songs are better with soundstage than others. The Dolby effect better exploits what is already there.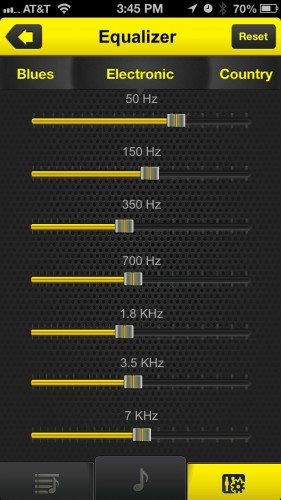 The Jabra Sound App also has a 7-band graphic equalizer as well as some pre-made settings: Jazz, Pop, RnB, Rock and Hip Hop. The equalizer might be overkill for most people, but it's nice to have it there. Keep in mind that the app is not available for regular iPods.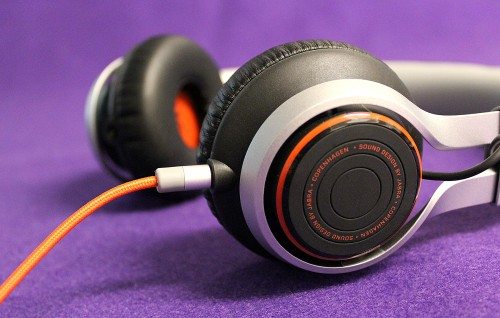 Jabra has done a good job with the Revo headphones. Remember that I reviewed the wired version. There is a wireless Bluetooth version available for an additional $50, if that's important to you. These Revos are tough, comfortable, sound good and come with an app that actually works as advertised. They do everything well, and that should satisfy a lot of people.


Product Information
Price:
$199.99 US
Manufacturer:
Jabra
Pros:

Comfortable
Warm, easy sound
Ruggedly made
Replaceable cord
Mic and in-line controls

Cons:

No case
Not the most accurate sounding