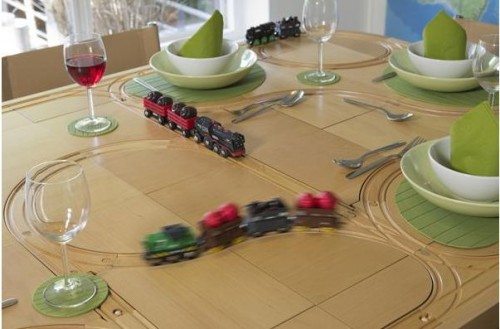 Ever wanted your own Sushi train at home? Tracktile Tables might make your dream come true (thought their selling point is chocolate delivery).  Made from Beech veneer, the tables include embedded Brio track pieces that allow you to design your own railroads (for use with Brio train sets) for delivering food from guest to guest. The tiles can be flipped over to give you a standard flat table as well.
Their 4-seater table measures 1520 X 1115 mm (60 x 44 in) and is priced at £1950.00 ($3020) with 6 tiles of your choice, but doesn't include trains.
Some of our links in posts like this one are affiliate links, which means that we may receive a small commission on purchases at no cost to you.