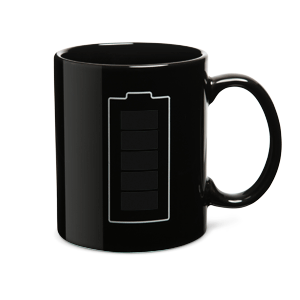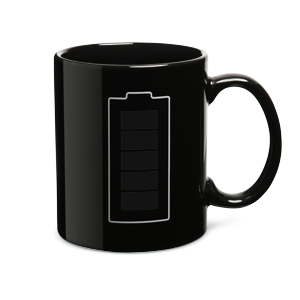 Coffee is a fuel when you're spending hours scouring websites for news items or trying to finish off that review. Well the Battery Thermokruzhkus Mug from ThinkGeek shows you how much fuel reserve you've got left. The 10 ounce mug will indicate "full" when filled with liquid over 96.8F (36C), and as it cools or you drink it, your fuel reserve indicator will decrease.
Cool, yes;  geeky, definitely!  🙂
Available from ThinkGeek for $14.99.
Some of our links in posts like this one are affiliate links, which means that we may receive a small commission on purchases at no cost to you.