We use affiliate links. If you buy something through the links on this page, we may earn a commission at no cost to you. Learn more.
This is a paid advertisement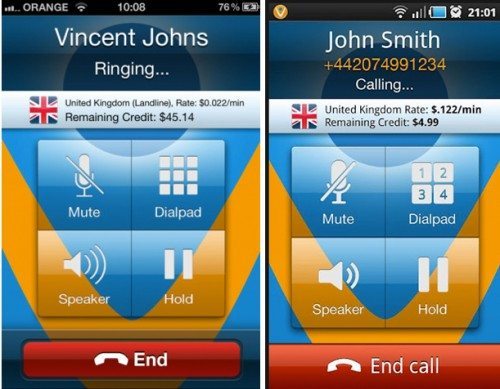 Vonage has been in the business of providing VoiP service for home and business phones for years, and now they are entering the mobile calling market with new Vonage Mobile applications for Android and Apple iOS devices.  Using the new mobile apps with the latest innovations in VoiP technology, you can make app-to-app calls to other Vonage Mobile users with "high-definition" audio quality for free, worldwide.  App-to-app texting is free, and you'll be able to make free calls to any Vonage home number, too.  You can also call any phone number in over 200 countries for the lowest international calling rates available – 30% lower than Skype's rates to the top 50 ILD countries and 70% less than most major mobile carriers.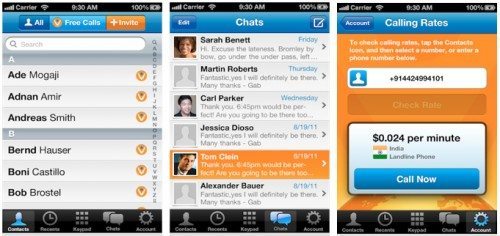 Vonage Mobile apps are available now in iTunes and in the Android Market.  The mobile apps use your current mobile number and your address book, eliminating the need for unique user IDs and duplicate contact lists.  You activate your Vonage Mobile service with your current mobile number, and the app will scan your current address book for other Vonage customers you can call for free.  You can invite friends to join you on Vonage via email or SMS messages.  It's a snap to add credit in $4.99 or $9.99 increments to your Vonage account through your iTunes or Android store account.  You can also top off your account up to $50, and you can conveniently check your account balance and calling rates before you place a call.
Vonage Mobile apps are available globally, and they work worldwide using WiFi or your phone's 3G/4G service (normal data rates will apply).  Your normal mobile number will be used as your caller ID, so your friends will know it's you calling.  You don't have to have Vonage's home phone service to enjoy savings with the Vonage Mobile apps.  For a limited time, all calls to the US, Canada, and Puerto Rico from anywhere in the world are free.  Download the Vonage Mobile app to your Android smartphone or Apple iPhone, iPod touch, or iPad and start saving!
To see a demo of how the mobile calling apps work, check out the Magic of Vonage Mobile video at YouTube.