The Gadgeteer is supported by readers like you! If you buy something through links on our site, we may earn an affiliate commission. Thank you! Learn more.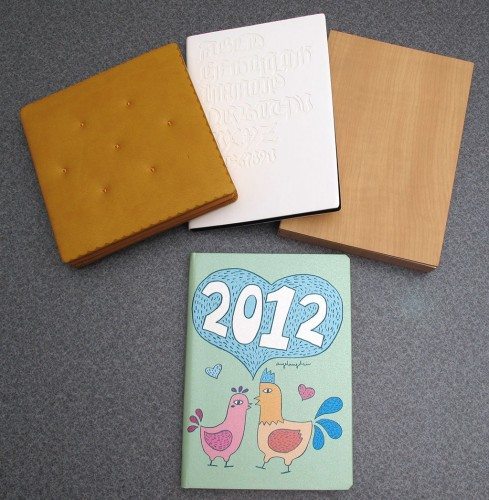 Who among us is a notebook / stationary junky? Let's see a show of hands please… 🙂 Me too. That's why I was grinning from ear to ear when the mailman dropped off a box of samples from a company that I'd not heard of before: Daycraft. I suppose the reason why I've not heard of Daycraft is because they are based in Hong Kong and do not seem to have any distributors here in the US. That's disapppointing because they are offering some quality notebooks that mix style with a dash of quirky.
Daycraft sent me 4 samples, but they offer many different types of notebooks, daily calenders and sketchbooks.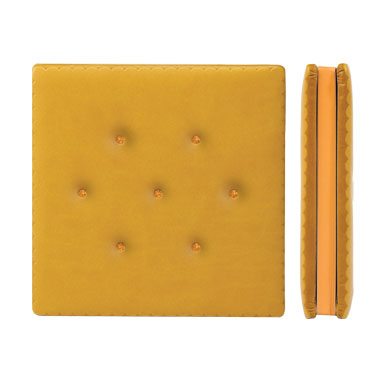 This is the Cookie Bookie notebook. It's a 125mm x 125mm 144 page lined square notebook, that happens to look like a cheese cracker. Daycraft offers an Oreo and a waffle cookie notebook as well. I'm not sure about the other 2, but the cheese cracker version has padded / quilted covers that are soft to the touch. The pages are a an orange cheesy color to go along with the theme.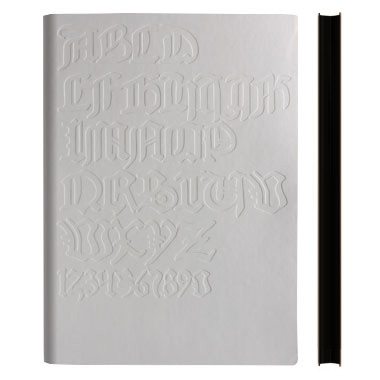 Their Signature Gutenberg notebook comes in 2 sizes and two colors. They sent me the smaller (108mm x 149mm) White version. The soft flexible covers are embossed with letters and numbers. There are 128 lined cream colored pages. This is a thin notebook with a ribbon book maker.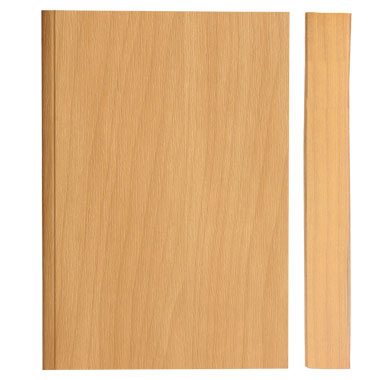 The Slab notebook looks like a peice of wood. It is 108mm x 157mm and has 360 lined cream colored pages. The semi-rigid covers and edges of the pages have been printed to look like wood grain.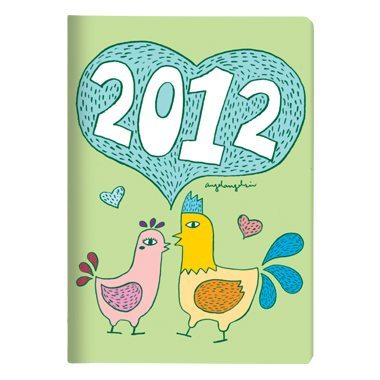 Daycraft's Animaland diaries are cute as a button. They are 106mm x 150mm and have 216 pages that include a dated section for each day of the year. At the beginning of each month, there is a cute drawing related to the theme of the the diary. There are several reference pages at the front of the book that list international holidays, gift ideas and nutrition information. Also included is a sheet of stickers.
My favorites of the samples sent are the Animaland diary and the Signature Gutenberg notebook. The quality is great.
I wish I could provide more info on the pricing of these notebooks, but they don't appear to be available here the US. If you live outside the US, you have a better chance at finding them. You can visit Daycraft's Where to Buy page for listings in Hong Kong, China, Indonesia, Australia, Korea and more.
What is your favorite brand of notebook? Moleskine? Rhodia? Something else?
Support The Gadgeteer
:
The Gadgeteer is supported by readers like you! If you buy something through the links on our site, we may earn a small affiliate commission. Thank you! Learn more.