We use affiliate links. If you buy something through the links on this page, we may earn a commission at no cost to you. Learn more.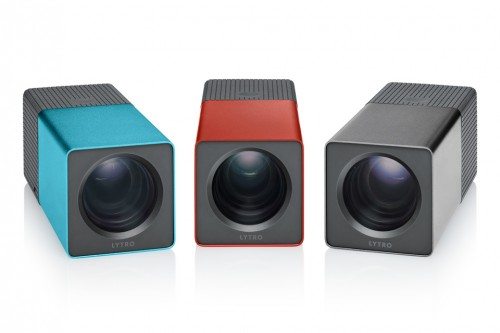 Lytro has up for preorder their Light Field Camera.
"Unlike a conventional camera that captures a single plane of light, the Lytro camera captures the entire light field, which is all the light traveling in every direction in every point in space. Since you'll capture the color, intensity, and direction of all the light, you can experience the first major light field capability – focusing after the fact. Focus and re-focus, anywhere in the picture. You can refocus your pictures at anytime, after the fact. And focusing after the fact, means no auto-focus motor. No auto-focus motor means no shutter delay. "
The camera comes with an 8 X optical zoom at a constant f/2 aperture to allow for maximum light across the focal range and focusing is done in post processing via software. At this point the software is only Mac compatible however a Windows version is in development.
The only controls on the camera itself are a "shutter" release and a swipe bar for the optical zoom.  The unit has a touchscreen that allows you to view and focus and refocus your pictures on the internal screen like you would on your workstation.
Is this truly the "idiot-proof" camera that will eliminate blurry photos for ever? 🙂
Available for preorder in  3 colours in 8 and 16GB variants from $399 and $499 the cameras will ship in early 2012.