We use affiliate links. If you buy something through the links on this page, we may earn a commission at no cost to you. Learn more.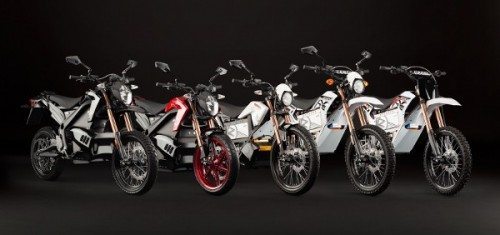 Zero Motorcycles out of California has just released its 2012 lineup of electric motorcycles which include new power trains, models capable of exceeding 100 miles range, a new powerpack designed to last the life of the bike, and top speeds of up to 88mph.  This will be the first time that a mass produced electric motorcycle will exceed the 100 mile range.
"The 2012 model line is truly game changing. It marks the first time in history that riders can actually own an electric motorcycle that is capable of exceeding 100 miles of range on a single charge," said Scot Harden, VP of Global Marketing of Zero Motorcycles. "Every model in the lineup goes faster, further and is more fun than ever before. These are not concepts. In less than three months, riders can see and purchase 2012 models at authorized Zero Motorcycles dealers."
The Zero S, a street fighter , and Zero DS, a dual sport, are both available in 6 or 9kWH configurations . The Zeros S is capable of achieving up to 114 miles and speeds of 88mph.  The DS is capable of hitting 80mph.
With a 2 year limited warranty, these will start shipping in February 2012 and as a 100% electric vehicle, these are applicable to receive government rebates and credits where available.
Prices start at $7,695 for the Zero XU  ( designed for inner city riding ) and up to $13,995 for the Zero S ( 9kWH ).  Find your nearest dealer at Zero Motorcycles.
(Prices do not include shipping, taxes, PDI or road registration fees.)
Julie, how do I get one of these to review ??? 🙂