We use affiliate links. If you buy something through the links on this page, we may earn a commission at no cost to you. Learn more.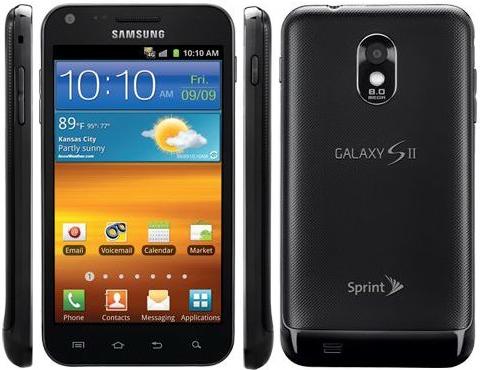 Just about a month ago, Samsung announced that its Galaxy S II family of Android phones had surpassed 10 million sales globally, a blockbuster number by any metric.
In the US, Sprint is the exclusive carrier for the Samsung Galaxy S II Epic 4G Touch.  The Galaxy S II Epic, as its name suggests, is bigger than normal, with a 4.52″ screen. From here on, I'll just refer to it as the GSII.  Let's give it a closer look.
HARDWARE
When you pick up the GSII, you notice two things immediately: it's light and it's thin. In fact, it's almost shockingly light. At 4.6 oz. (that's lighter than an iPhone 4S) and just 3/8″ thick, it screams pocket-friendliness.  Well, it does if you have normal-sized pockets; the huge screen pushes the height and width of the GSII to 5.11″ and 2.74″, respectively. Despite that girth, when I handed my wife the phone, she immediately said she'd consider toting one of them around for her personal phone. This was the same woman who thought the HTC EVO 3D, which is actually narrower and shorter (but thicker and heavier) than the GSII, was too big.
Speaking of thickness, here's how the GSII (bottom) compares to the Motorola DROID Bionic (middle) and HTC EVO 3D (top):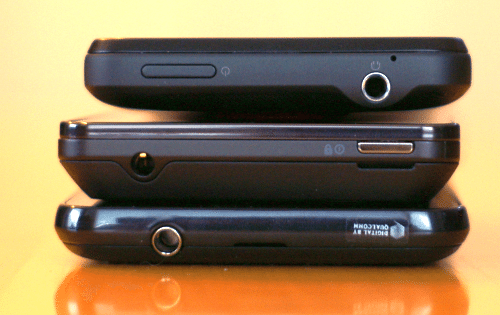 Regarding the GSII's screen…wow! Samsung keeps upping its game when it comes to AMOLED (active-matrix organic light-emitting diode) display technology, and its latest generation, called Super AMOLED Plus, is no exception. Colors are bright and crisp, blacks are deep and inky, refreshes are instantaneous with zero ghosting, and it does all this with lower power consumption than your typical LCD. The one disappointment with the GSII's display is its resolution. On a screen this size, you shouldn't feel guilty for expecting qHD resolution (960 x 540). After all, the iPhone 4 (and 4S) offer 960 x 640 on a 3.5″ display. But, sadly, Samsung kept the GSII's screen at a still generous 800 x 480 (a.k.a. WVGA). Complete specs can be found here.
Pushing those pixels is one of Samsung's own smokin'-hot 1.2GHz dual-core Exynos processors. With an amped-up clock speed and dual cores, you'd expect no lag in daily activities, and you'd be right. The GSII feels fast and nimble no matter what it's doing. Even graphics-intensive games seem to be handled with ease. Benchmark scores are uniformly impressive and generally near the top of the dual-core crowd.
Physically, apart from its thinness and lightness, the GSII is fairly unremarkable. The front offers the big display, four capacitive buttons, ear speaker, and a 2 MP front-facing camera (for video chats or updating your avatar). The right side has a power button and the left offers a rather dainty volume rocker and a lanyard hole. On the top is a headphone jack. On the bottom is a micro-USB port for charging and handling video out (it is MHL-capable with an adapter). The back offers an 8 MP camera with single LED light and a textured plastic cover. All in all, it's a very understated, yet handsome, phone, suitable for just about anyone short of those who require Hello Kitty graphics on everything.
Never miss one of our posts again. Sent MON, WED, and FRI with the latest gadget reviews and news!
SOFTWARE
The GSII runs Android 2.3.4 (Gingerbread) out of the box. On top of that is Samsung's now omnipresent TouchWiz user interface layer. TouchWiz has its fans, but I'm not one of them. To me, it lacks aesthetic appeal, sophistication, and a lot of features that other UI layers (e.g., HTC Sense and Motorola Motoblur/Ninjablur) offer.
That said, TouchWiz runs really quickly on the GSII. You get seven customizable and re-orderable homescreens, and a decent set of widgets to start with. Samsung includes the Swype keyboard option in addition to the standard Android keyboard, which is nice. The provided apps, such as messaging, email, calculator, etc., as in most every Android phone, are functional, but not best-in-class. For more capable replacements, you'll have to hit one of the app stores.
One unfortunate side-effect of not being a Nexus phone is that the GSII comes packed to the gills with loads of Sprint crapware, like Sprint Zone, NASCAR, Sprint ID, Sprint TV, etc., etc. The nice thing is that you can now uninstall most of these without rooting the phone. So, we're making progress. One Sprint add-on that is appreciated is the TeleNav GPS Navigator app, which offers a different, and more traditional, driving GPS experience for those who prefer that over, say, Google Maps. Choices are good, right?
CAMERA
If you're like me, I'm sorry. Actually, what I meant to say was that, if you're like me, you use the camera on your phone a lot. So, it's nice when it works well and takes great pictures. The shooter on the GSII is really good in that regard. Captures are fast, pictures generally look good (except in very low light situations) and video is clean even at 1080p. Below are some samples: from left to right, there's an interior shot in moderate light, a close-up shot using macro mode, an outdoor shot at full wideangle, and an outdoor shot at max zoom (click on the thumbnails for full-size images).
One of the things I like most about Samsung's camera app is that it gives you immediate access to the two settings you always want at hand: flash mode and the video/still toggle. There's also a host of other functions, including blink and face detection, anti-shake (digital only), geo-tagging, so-called hipster filters, and so forth.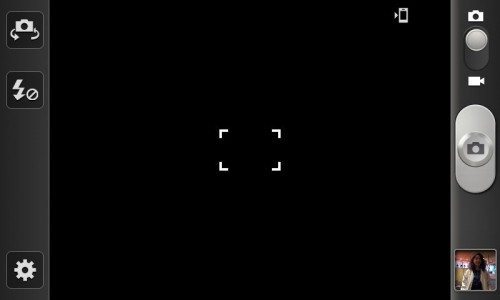 Video quality is similarly high, but with one interesting exception. In camcorder mode, there's no digital zoom. While I can understand this from a quality perspective (if you zoom in, you lose pixels, so recording at, say, 720p may only give you VGA-quality video), it'd be nice to give the user the option. Here's a 720p sample:
BATTERY LIFE
The GSII offers an 1800 mAh battery (replaceable, of course). Since Samsung's CPUs are typically pretty economizing when it comes to power use, I expected the GSII to have pretty good battery life. I was not disappointed; the phone lasted an entire day with typical use in a mix of 3G/4G/Wi-Fi environments each day. By the end of the day, I was usually between 20% and 30% remaining, so power users should do pretty well with this phone.
SUMMARY
If you're wedded to Sprint and need a new phone, or are moving to Sprint, you have several excellent options. If you don't care about the operating system, then the HTC EVO 3D, the Motorola Photon 4G, the iPhone 4S, and the GSII are all incredibly capable devices. But, if you like Android, want something thin and light with a big screen, and want to make very few, if any, compromises, the GSII is hard to beat.