We use affiliate links. If you buy something through the links on this page, we may earn a commission at no cost to you. Learn more.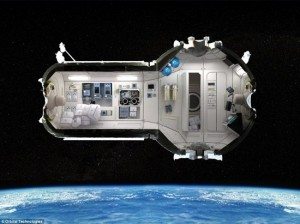 If you can't wait until 2020 to take a vacation on Virgin's Spaceship to an orbital tour of outer space, then make a reservation in 2016 for the Russian Space Hotel.   The cost is a bit steep at $818,000 to travel via a Soyuz rocket to the hotel, and then another $163,000 for five days and four nights.  A family of four should get ready for some sticker shock as they would need to spend $4 million for a vacation in space, but think about the reports the kids would deliver in school the next week.
If only I had invested in Apple in the 90's I could be riding to the Space Hotel in style.  Oh wait, they don't allow alcohol, only iced tea and fruit juices, I guess I will have to go back to the all inclusive resorts in the Caribbean after all.  Check out the link for more information.