We use affiliate links. If you buy something through the links on this page, we may earn a commission at no cost to you. Learn more.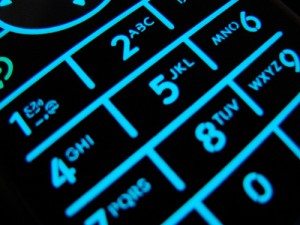 Just about every one has a cellphone these days. Some held out as long as they could, but eventually they caved and got one. With the amount of choices and availability added with ease of use, it's hard not to. But having a cellphone really doesn't mean the same thing for everyone who has one. Even the primary use for a phone–making calls– isn't necessarily the most important feature to a lot of users. Nowadays, these things do a lot. They come in all sorts of shapes, color and sizes. But eventually we all decided on one particular phone. Why?
Most people I have talked to say that they like the look and what it could do. iPhone users all thought that they had the best phone that's available. But really the question is what is it about that iPhone that made you want it as YOUR phone. There are some people out there who say there are reasons why they did not choose an iPhone, or an Android. In case you didn't know, Blackberry phones are still around and still loved by many.
Fact is, smartphones aren't the only phones available. There are plenty to choose from that can fit any budget out there. From the basic flip to the slide-out qwerty keyboard, the selections list is a mile long.
I asked a few people why they chose the phone they have, and the people who didn't tell me to buzz off had this to say:
Stacy (iphone 4): "I just love it. It does everything! I can't imagine having anything else."
William (HTC Incredible): "I got it on sale. Its looks pretty cool and it works great for me… best phone I ever had.
Tera (LG DLite): "It's Pink and really girly. I still like flip phones, I know most people think they aren't cool anymore, but who cares? I like it and that's all that matters."
Bob (Blackberry 8900): "Keyboard and Email. Those are my two biggest things. I hate slide out keyboards (me too). From my experience  Blackberry does email better than any other phones. I don't really care for a big touchscreen."
For me I like all kinds of phones. Smartphones, flip phones, feature phones, whatever you got, I wanna try it out. If you are like me and have a tight budget, you try your hardest to find something that fits your personal aesthetics and your price.
But what I really really want to know is: What Phone do you have and why?