We use affiliate links. If you buy something through the links on this page, we may earn a commission at no cost to you. Learn more.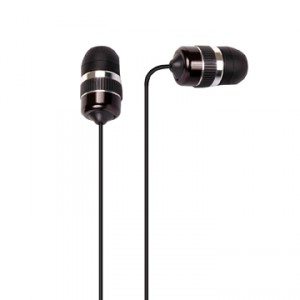 Koss recently released a new set of headphones, the KEB40's, into the affordable segment of the market. These small, metal, capsule-shaped headphones promise high-fidelity sound and long-lasting quality, but retail for under $30. How do they shape up? Read on for more…
Koss's new KEB40's arrived arrived a couple days ago, and I've been testing ever since. The retail package is relatively small, just the KEB40 headphones with the extra ear gaskets in a plastic pouch. The design of the headphones is pretty neat: an aluminum capsule containing the 9mm microdriver with ear-gasket at one end and a cable coming straight out the other end. That threw me off a bit because the headphones don't have an up or down – they just stick straight into your ears.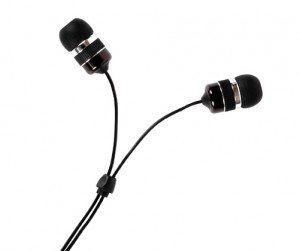 This might not appear to be a big deal, but after using them for a week and switching back to a pair with the cable coming out of the 'bottom' made Koss's design really stand out. This approach also means it's easier to get a good seal in your ears, which I took for granted before going back to my usual pair of headphones for comparison. I don't know if other headphones were designed like this before, but it really makes putting these in much easier.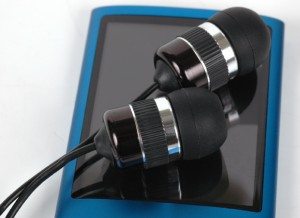 I've been listening to these on and off for about a week now, and I think they sound great! These Koss headphones are dramatically better than any set of stock headphones I've heard, and I'd even compare them to a much more expense set of headphones way out of their price-range. They have a nice, rich, deep bass which I like. I was also impressed with how well the KEB40's isolated outside noise too. I asked a couple friends to try these out, and everyone came away impressed. Overall, I liked the fact these headphones provided nice deep bass without audible distortion to the high end. Overall, I'd say they're bass-biased but otherwise balanced.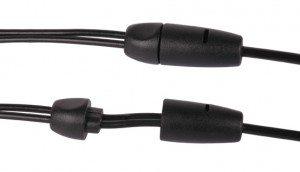 Another nice feature, something I wish was standard on all headphones, is a cord slider. By pulling this all the way down before putting the headphones away, I was better able to prevent the buds from spinning and tangling. And one other nice feature of these headphones is Koss's no questions asked lifetime limited warranty. Overall, if you're looking for a set of headphones for around $30, these are a perfect set to buy.
Product Information
| | |
| --- | --- |
| Price: | $29.99 |
| Manufacturer: | Koss Corporation |
| Pros: | Sound Quality, Aluminum Capsule Shell, Cable Management. |
| Cons: | |