We use affiliate links. If you buy something through the links on this page, we may earn a commission at no cost to you. Learn more.
It has been quite a while since I visited our local mall. I was on my way to see if the Apple Store had the latest Apple TV available for purchase and was surprised to see this monstrosity…..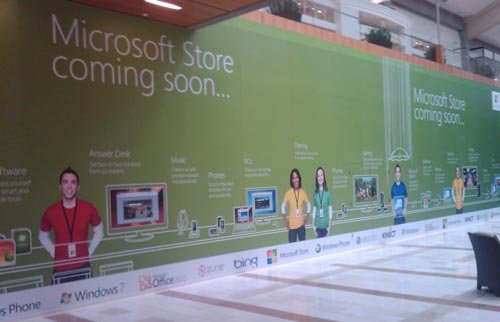 …..a massive billboard announcing the new Microsoft Store spanning nearly three storefronts in length. The billboard is masking their new store within. I thought it humorous that it is located only three doors down from the Apple Store.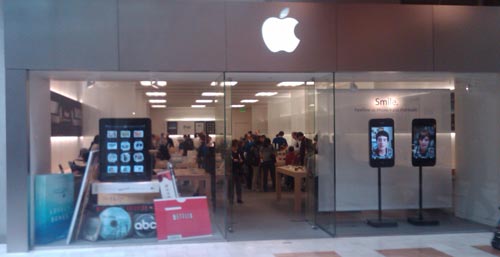 We are very lucky in the greater Seattle/Puget Sound area to have five Apple Stores to visit. Over the years, I have been to all of them at least once and many others throughout our region while on travel.  I have frequented the two closest countless times. I cannot remember a visit to any Apple Store when it was not bustling and more often than not, somewhere between hectic and insane.
My question to you is: do you think the Microsoft Stores will even come close to the energy, atmosphere, and hype of its Arch Rival?