We use affiliate links. If you buy something through the links on this page, we may earn a commission at no cost to you. Learn more.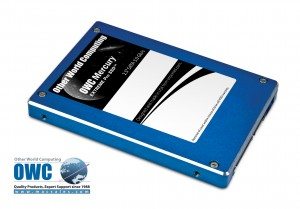 OWC just started shipping their new SSDs with the SandForce SF1232 processor. It comes in two versions. One designed for "prosumers" carrying a 3-year warranty, and another for high-performance RAID arrays with a 5-year warranty. The prosumer version comes in 60 GB to a whopping 480 GB capacity. Of course that 480 GB capacity also comes with a whopping $1,599.99 price tag.
The new processor offers high-capacity and up to 285 MB/s data rates. What does this mean? Fast. I like the video sample of side-by-side boot and application launch. I imagine there will come a day soon when we think of the physical hard drive the same way we think of the Floppy Disk drive. The price still needs to drop for me, though this demo is very tempting.