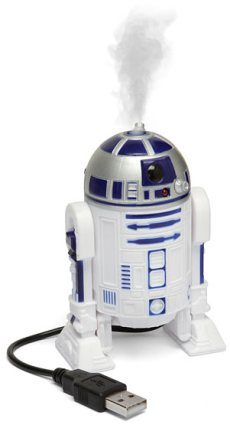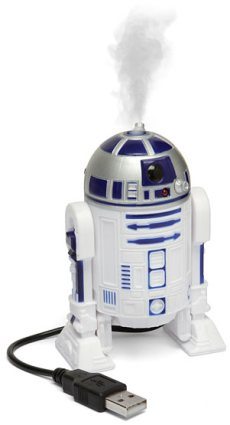 During the winter, offices can become very dry.  You can now ensure you don't dry out too much, with an R2-D2 Humidifier on your desk!
This cool, fully licenced Lucasfilm collectable stands at approximately 10cm high and, once filled with water and plugged into your nearest USB port, will help keep your skin (especially your hard working fingers!) moist by blowing out a soothing mist.
Ok, so he'll not do well adding moisture to your whole house, but for your desk and office space, he'll be perfect!
Currently, you can pick up an R2-D2 for $19.99 from ThinkGeek
Some of our links in posts like this one are affiliate links, which means that we may receive a small commission on purchases at no cost to you.