The Gadgeteer is supported by readers like you! If you buy something through links on our site, we may earn an affiliate commission. Thank you! Learn more.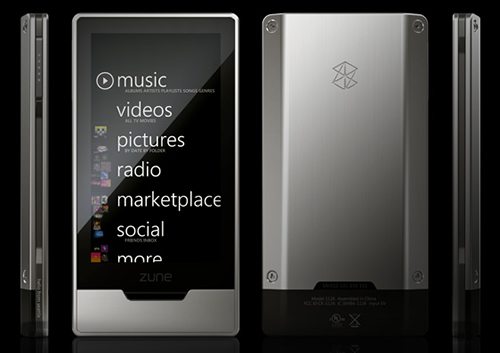 Microsoft has officially announced the Zune HD. You can check out a few details on the new Touchscreen, HD Radio, HD Video Out, WiFi, and Web Browser features here. I'm not going to copy and paste the press release here, but you can certainly check out the talking points for yourself. We had an interesting conversation about this topic a few weeks ago, if you want to see who hit the nail on the head with the predictions.
While the hardware definitely looks interesting, the big news here might be that they are again leaving open the possibility of a Zune Phone by allowing this new platform to migrate "across the ecosystem". Let the "I'm a PC" vs. "MacFanBoy" flame wars begin!