We use affiliate links. If you buy something through the links on this page, we may earn a commission at no cost to you. Learn more.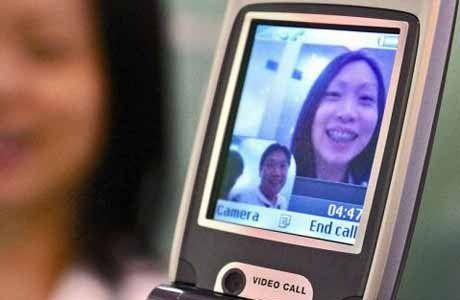 The first citywide commercial mobile network was launched in Japan in 1979 by mobile carrier NTT.  In the 1980s, the 1G generation cellular network had been automated and started to get into mainstream commercialization.  Most of you remember them being big and bulky like holding a brick.  Back then network coverage was small and the phones didn't have any fancy functions like a camera or music player.  Since then mobile technology has greatly improved with the introduction of the GSM network (digital 2G) in 1991,  followed by the first data service SMS text messaging in 1993.  In 2001, Japan launched the first 3G network with high speed data services.
We all know that mobile technology here in the United States has been a few steps behind the technological advances in Asia and Europe.  I remember back in 2001 I was still using a basic Nokia phone on the GSM 2G network while my cousins were using 3G to surf the web on their mobile phones in Hong Kong.  I remember my Nokia had one of those flashing charm straps while my cousins had the more useful LED flash for their 2 megapixel camera phone.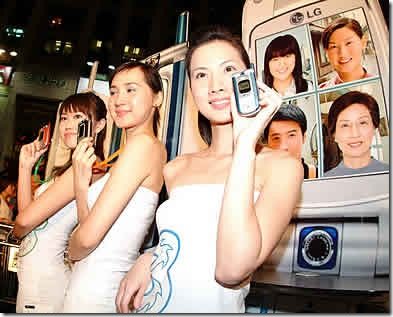 Flash forward to 2005 . . . . I'm in Hong Kong on vacation and went to watch a movie with my cousins.  In the opening commercials I saw my first glimpse of 3G video calling technology.  Leon Lai, a famous Hong Kong actor and singer, plays the main role and Kate Tsui, Miss Hong Kong 2004, plays the female role.  It was a touching story about how a stern father doesn't want his defiant son to pursue his dreams of working as a fisherman at sea.  After awhile at sea, the son receives a video call from his sister saying that the father has gone into the hospital.  At this point I was very amazed at the mobile advancement  in Hong Kong but what happened next really surprised me. . . Another video screen popped up on the phone with the mother telling the son to come back home. . . and then . . . a forth screen popped up with the doctor saying the father had to go into surgery.  At that point my jaw dropped with amazement.  It was more than I expected from the 3G technology in Hong Kong.
In 2005 Asia and Europe were already far ahead of the United States in mobile network technology.  Back in 2005 we were still reading about the "future" of 3G here in the United States.  Now in 2009, Japan and Hong Kong both have a rock solid 3G network with promise of 4G within 2 years.  Their networks are  streamlined into almost everything with close to 100% coverage both above ground and under in the subway.  And yes, they have no lag on a 4-way video conferencing call in an underground moving train.  They can even watch live over-the-air digital tv on their mobile phones.
So instead of people complaining about SlingPlayer not working over 3G on the iPhone, we should be asking for 4-way video conferencing, live digital tv, reception in the subway, etc.  Hmmm. . . makes me wonder if my first post on The-Gadgeteer is about a new future technology or one that's been around for over 4 years?  *wink*