We use affiliate links. If you buy something through the links on this page, we may earn a commission at no cost to you. Learn more.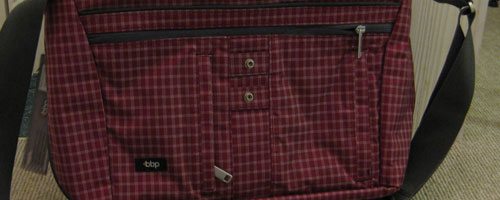 I'm pretty particular about what I want in a laptop bag. I tend to prefer backpacks because of the more even weight distribution, but I've recently been using messenger bags again. My current favorite is the Ice Red Drift. When Julie sent me the Expand-It from BBP bags, I thought it looked interesting – but I wasn't convinced at first look if it could compete with my current preferred bag. We'll see if it matched up.
The bag is available in two fabric patterns – black pinstripe and red plaid. I was sent the red plaid.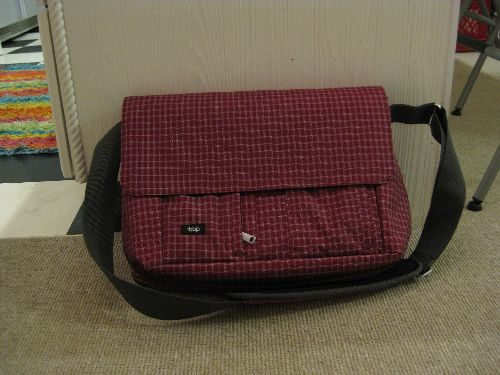 The bag itself is fairly large. It can accommodate up to a 15″ widescreen laptop (like a MacBook Pro or Dell Studio 15) in its removable padded laptop sleeve.
I do like the removable sleeve, particularly for things like airport security checks. It just makes it easier to cart around your laptop without worrying so much about damaging it.
The bag isn't too pocket-heavy. Under the flap, there are two large pockets (one zips shut for security) and two smaller pockets that, oddly enough, zip closed on the side of the pocket. I'm not too fond of this design. It makes it kind of difficult to access the smaller pockets when you're walking or just wearing the bag.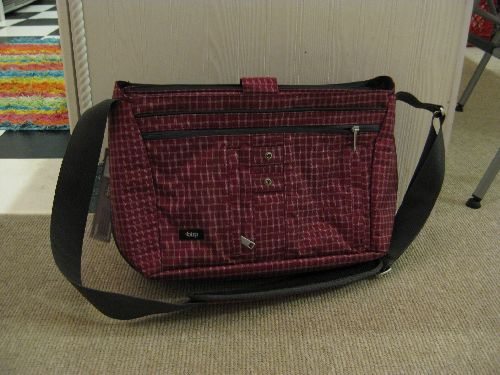 One of the advertised features of this bag is its ability to expand from 3″ to 7″ wide. At 3″, it's only big enough for a laptop and the requisite accoutrements.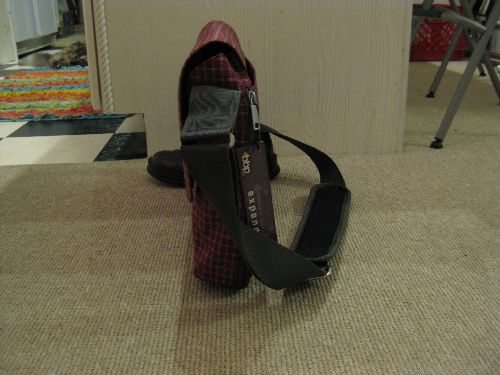 At 7″, it can more comfortably hold my other miscellaneous work items, like my wallet and an emergency umbrella. Even then, however, the construction of the bag is so tight that it's difficult to comfortably access whatever you  have stashed in it.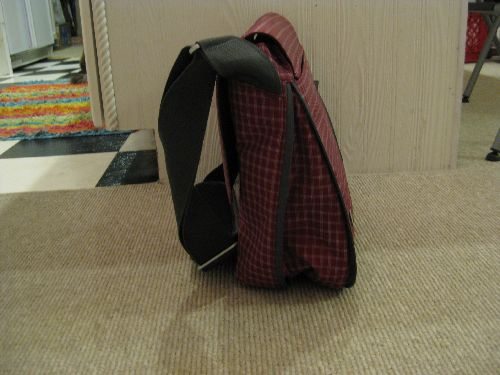 The entire bag is constructed of a stiff nylon that appears to cover some kind of rigid stabilizing material. While this makes the bag look nicer, it makes it harder to use. My biggest complaint with this design is that the flap absolutely does not stay open. It pops back closed, so it's harder to rummage through your bag without the flap getting in the way. Additionally, this kind of rigid designs means that the flap will get wrinkly where it folds, as the nylon stretches with use.
Overall, I wasn't at all impressed with this bag. If you want something that looks businessy and classy, I'd recommend looking at leather soft-sided briefcase style bags. This bag puts form over function a little too much, and it just impacts the usability enough that I can't recommend it.
Product Information
Price:
$84.95
Manufacturer:
BBP Bags
Pros:

Looks professional
Removable laptop sleeve
Expands to hold extra stuff

Cons:

Too stiff!
Price
Not enough pockets
Odd pocket placement