We use affiliate links. If you buy something through the links on this page, we may earn a commission at no cost to you. Learn more.
Are you worried about identity theft? Don't want anyone reading your mail or papers after you've trashed them? Then a paper shredder is probably an appliance that you could benefit from owning. The shredder that is the subject of this review isn't your typical trash can mounted device. This one is a battery operated handheld unit called the Ziszor.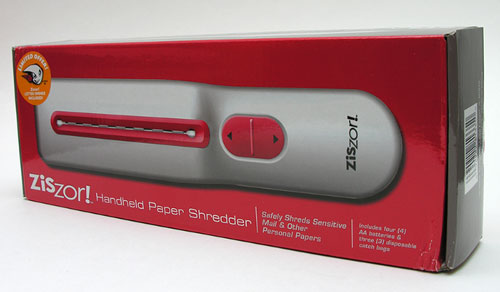 Package Contents
Ziszor shredder
4 AA batteries
2 disposable catch bags
Letter opener
Owner's Manual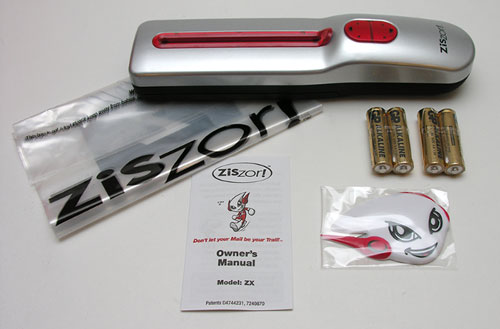 Upon first glance, this little shredder looks modern and stylish. It reminds me more of a handheld wand metal detector than a shredder though ;o)

It's ten inches long by approximately two and a quarter inches wide and weighs in at one pound. The top half is made of a shiny Grey plastic, with a Red translucent rocker button.

The bottom has a Black rubbery covering that allows you to keep a good grip during use.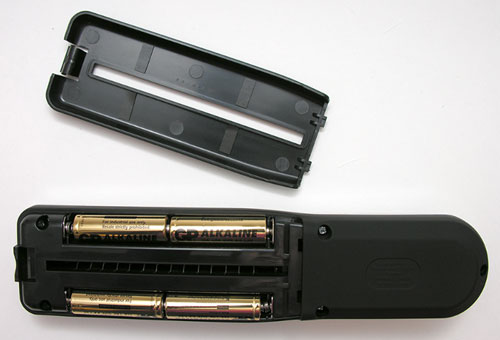 The battery compartment is located on the bottom of the device. The Ziszor is powered by four AA batteries, which are included in the package. I always appreciate it when a company actually includes the batteries for you, so you can try out the product right away.
Setup and use of this shredder is very easy. Just load the batteries…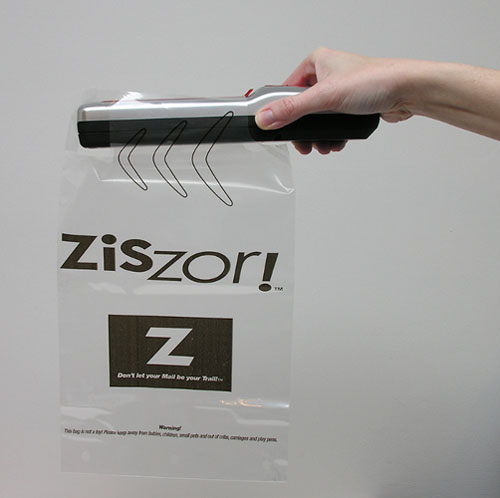 Slide the clear plastic catch bag over the shredder…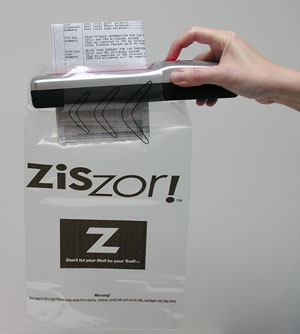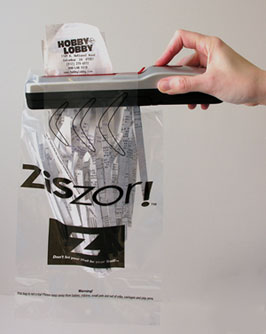 Find some bills, mail, papers, etc, that you want to destroy, start feeding them into the slot, press the button and shred shred shred till your Daddy takes your shredder away… Sorry, I've been listening to an Oldies radio station today.
Ok, seriously, the Ziszor does shred papers. So it does fulfill its desired function. There are however a few caveats to this portable shredding appliance that might not be readily obvious upon first glance. Of course, I'm here to point them out, so here we go…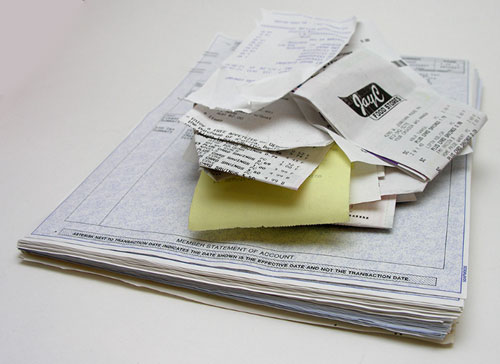 The slot where you feed the paper is only 4.25 inches wide. That's fine for receipts that you get from most stores like Walmart, McDonald's, etc, but not so fine for regular 8.5 x 11 sheets of paper. You can't fold a regular sheet of paper the way you normally would and feed it through this shredder. It won't fit. In order to shred it, you would need to fold it long ways. No big deal really, but it takes time to do that. Wait, you are probably thinking that you could just fold it twice. Once in half and then again in half. Sure, you can do that. But according to the instructions, you should not try to feed more than 5 thicknesses of paper into the slot. So make sure you don't try that with 2 sheets of paper at one time, as that would be 8 thicknesses of paper.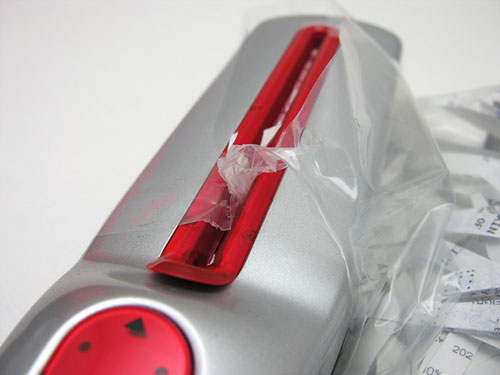 The plastic catcher bag design isn't really optimal as the shredder can easily 'eat' it if you don't pay attention and accidently start feeding the paper too close to one of the edges. This happened to me and I thought I had ruined the shredder after only a few minutes of testing as I was unable to clear the jam by pressing the rocker button forward and backwards. Luckily, I was able to finally pull it out and proceeded with testing. From then on, I didn't use the catch bag. I just held the Ziszor over a trash can and let the shreds fall as they may.
By the way, the shreds are just a touch over .25 inches wide.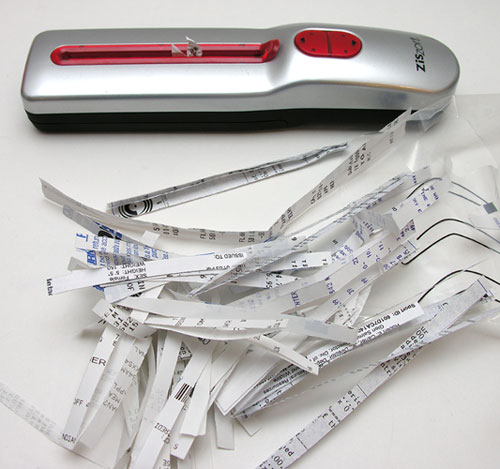 The Ziszor is easy to use and the batteries seem to hold up pretty well. I shredded papers for about 20 minutes straight and it was still going strong.
Overall, I think the usefulness of this shredder is limited due to the narrow feed slot. It takes too much time to separate your mail so that you don't have more than two full-size folded sheets together at one time. Really, the only types of documents that you can shred easily and quickly are small receipts. I'm not sure the effort to shred them with this device is worth it. For me, I'd just save them up and throw them in the fireplace or wood burning stove every so often. Or even just tear them up. Also, since this shredder doesn't clip on a trash can, it is heavy enough to fatigue your wrist after prolonged use.
Let's hear from you, would you buy and use the Ziszor?