We use affiliate links. If you buy something through the links on this page, we may earn a commission at no cost to you. Learn more.
The Protector Series Tactical Illumination Tool by Brite-Strike is a small, well
made flashlight. The Protector-1C is the smaller of the two flashlights within
the Protector series and is ideal for carrying in your computer bag, purse,
or coat pocket. And even though it's not really a tech-toy, its pretty cool none the less.

The Protector-1C is constructed of aircraft grade aluminum and has a Class
II anodized (matte) black finish. All Brite-Strike flashlights are waterproof and shockproof. I definitely would not take this flashlight underwater. But the precision machining and fitted o-ring will enable it stand up to the worst weather.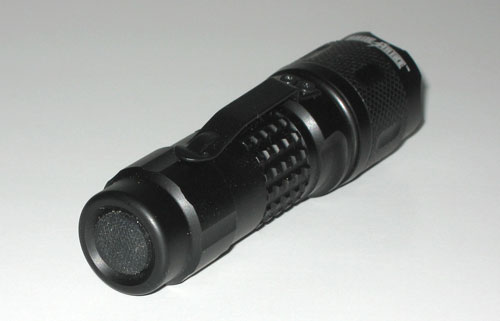 The 3 Watt TAC Light provides up to 80 lumens of white light for up
to 2 hours on a single
123A lithium battery. It would be more convenient if it was powered by a more mainstream
battery like a AA or AAA. I am assuming the Protector needs a stronger, longer lasting power source. However, I will be purchasing a few rechargeable 123A batteries to see how well they compare to the single-use lithiums.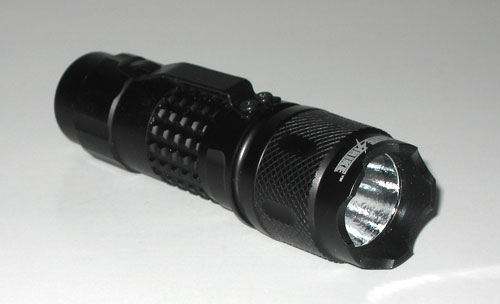 The Brite-Strike Protector is very gripable and comfortably fits within the palm of your hand. The power button is on the end, making it easy to single handedly turn the flashlight on and off.
According to the Brite-Strike website, "These models are recommended
for use for anyone participating in citizen self defense classes." They also manufacture a professional series called the 'Tactical Blue-Dot' series for law enforcement. The Blue-Dot series is brighter (up to 198 lumens), but costs you up to twice as much.

As small flashlights go it is very well made, bright, and extremely
compact. But the Protector-1C is not cheap. At $80, its expensive compared
to a LED Maglite which is comparable in size, weight, materials, and brightness
for around $20. All that being said, the Protector feels better to grip, is more pocketable, and can be operated one-handed.
Product Information
Price:
80.0
Manufacturer:
Brite Strike
Retailer:
Brite Strike
Pros:

High quality materials and construction
One-handed operation
Compact size
Lightweight
Waterproof and shockproof

Cons:

Expensive
Does not use a standard battery